Rumor: Apple's trio of new iPads may not launch until second half of 2017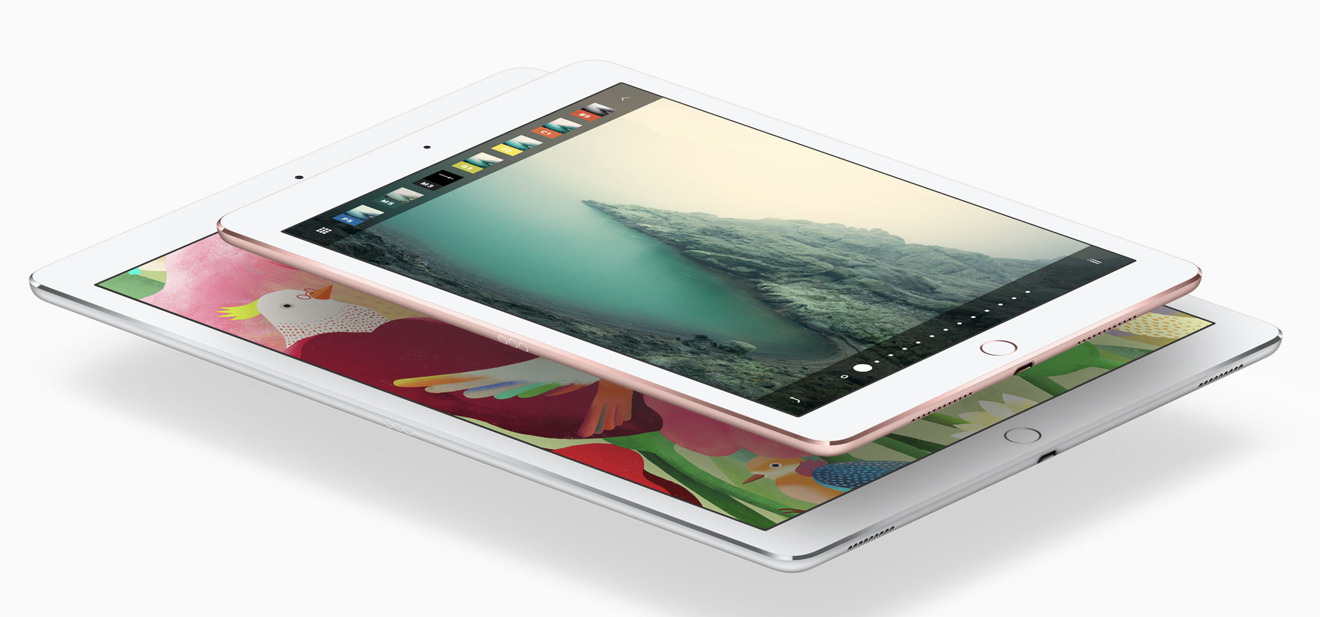 Though rumors have pegged an Apple event for March to unveil three new iPads, the latest supply chain scuffle suggests that the updated 9.7-, 10.5- and 12.9-inch touchscreen tablets may not find their ways into the hands of consumers until the latter half of the year.
Citing details gleaned from the upstream supply chain, DigiTimes reported on Thursday that the internals of the tablets are still in the planning phases. As a result, shipment of new tablets from Apple may not happen until the second half of 2017.
It should be noted that while DigiTimes is a good supply chain trend monitor, the publication has a spotty record detailing specifications and timelines of future Apple products.
Regarding Thursday's latest iPad rumor, the latest supply chain information discovered suggests that the 10.5-inch iPad, and 12.9-inch iPad Pro will have Apple's beefed-up "A10X" processor. Not clear is what processor will power the 9.7-inch iPad, as it is said to focus on the education sector, in much the same way as the eMac originally did, and the MacBook Air does now.
The display for the 9.7-inch iPad will shift to Korea-based Seoul Semiconductior according to the latest information, shifting away from current supplier Nichia. Other components for the entry-level device will reportedly be sourced from "secondary suppliers."
From an OS perspective, the 10.5-inch size makes more sense than the 10.9-inch one. If it keeps the same proportion and pixel density as its predecessors, the width of the 10.5-inch iPad is the same height as the iPad mini. A switch to a 10.5-inch screen would allow Apple to boost its flagship model to a 326-pixel-per-inch screen density, an upgrade from the current 264 pixels per inch.