Apple's 12-inch Retina MacBook Air given vague 15-month launch window by DigiTimes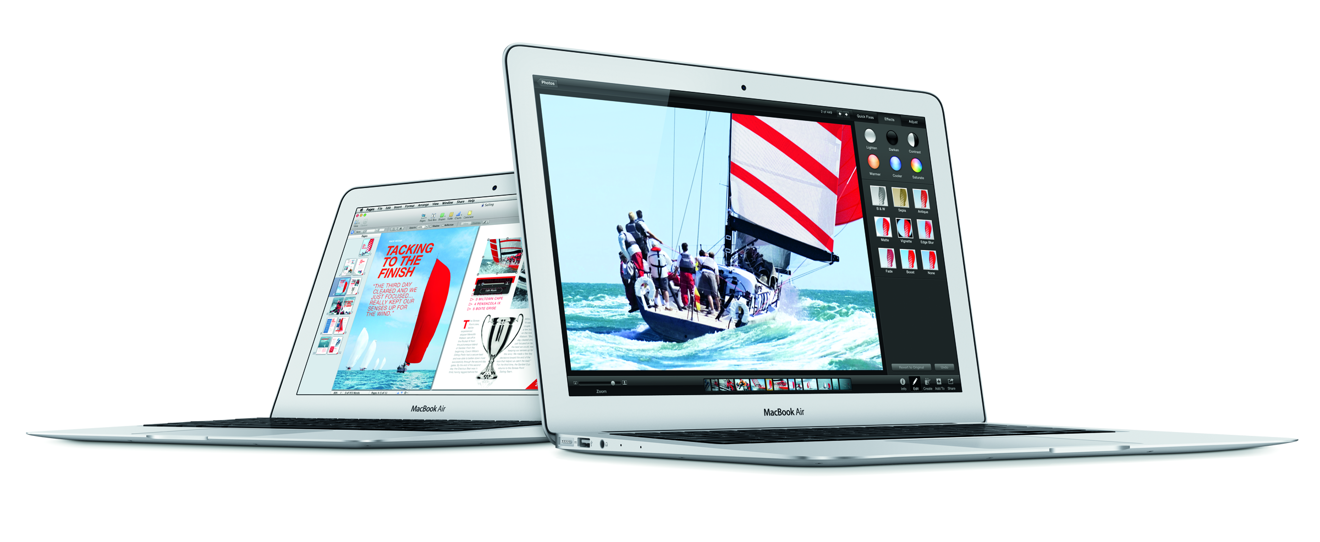 The latest rumor on Apple's anticipated redesign of the MacBook Air casts a particularly wide net, suggesting that a thinner model could launch either this fall, or it could miss the holiday shopping season and debut at some point in 2015.
The alleged details, attributed to Taiwan-based supply chain makers, were reported on Wednesday by DigiTimes, which is known for an unreliable track record in predicting Apple's future product plans. The sources that spoke with the publication expressed uncertainty about the launch window for the new MacBook Air, saying Apple plans to launch the thinner model "possibly at the end of 2014 or in 2015," not even narrowing down a potential timeframe for next year.
With what is essentially a 15-month launch window, the rumor leaves considerable room for error. Wednesday's report also claimed that production of components for the new notebook has begun in "small volumes."
No other details on the device were included, and the report did not make note of the anticipated addition of a 12-inch Retina display. To date, rumors have consistently pegged the new MacBook Air as having an even thinner design and a high-resolution Retina display in the 12-inch range.
Apple's next-generation ultra-portable notebook has also been rumored to sport a fan-less quiet design — Â something that could be possible with Intel's next-generation Broadwell chips. The first Broadwell chips, intended for ultra-low-power notebooks, are scheduled to arrive in limited quantities beginning this fall, before a wider launch of the platform in 2015.
Finally, Wednesday's report also claims that Apple's legacy 13.3-inch MacBook Pro with CD/DVD SuperDrive is "expected to be retired by the end of 2014," or just four months from now. The notebook currently remains a part of Apple's notebook lineup, and was given a $100 price cut in July when the Retina display models were updated with newer chips.