Tim Cook sells 40k Apple shares worth nearly $5M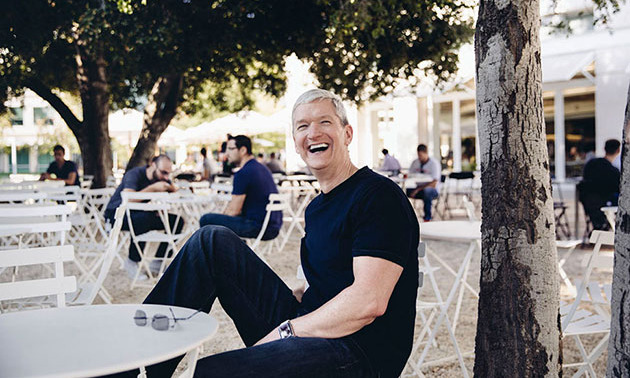 For the fourth time in less than two weeks, Apple CEO Tim Cook on Wednesday sold off a batch of company stock worth just under $5 million, continuing a series of transactions in accordance with a trading plan adopted in 2015.
The most recent trades, revealed in a U.S. Securities and Exchange Commission filing, show Cook shed a total of 40,000 shares in four separate trades — including a small purchase — accomplished between Jan. 30 and Feb. 1.
On Monday, the Apple chief sold 10,000 shares at $120.93, then disposed of another 10,000 shares at $121.03 on Tuesday. It was also on Tuesday that he bought 236 shares of Apple's common stock pursuant to the company's Amended Employee Stock Purchase Plan ("ESPP"). Finally, in a pair of trades today, Cook liquidated another 15,000 shares at $127.10 and 5,000 shares at $130.
The latest stock selloff comes on the heels of three recently reported transactions, each of which was made in accordance with Cook's 2015 trading plan. From Jan. 20 through Jan. 27, the Apple chief sold 90,000 shares in nine equal transactions ranging in price from $120 to $122.24.
Including today's trades, Cook over the past two weeks sold 130,000 Apple shares worth almost $16 million.
Though unrelated to the recent selloff, Cook and his executive team missed out on bonus pay last quarter as a result of Apple's comparatively poor showing in fiscal 2016. While the company managed $215.6 billion in net sales and generated operating income of $60 billion, the performance failed to meet stretch goals instituted by the Apple's compensation committee.
Cook is in a good position to net bonus stock going into 2017, however, as Apple on Tuesday announced record earnings of $78.4 billion for the lucrative holiday quarter. More importantly, the company's primary money maker, iPhone, returned to growth with a record-breaking 78.3 million sales.