Apple CEO Tim Cook wins Newseum's Free Expression Award for tech & social contributions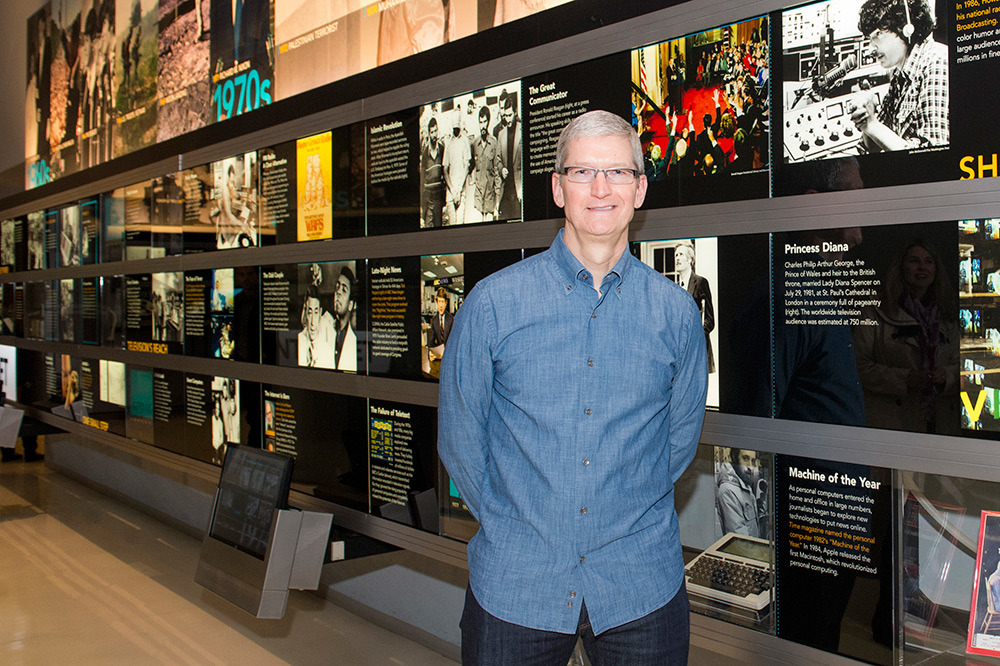 AppleInsider is supported by its audience and may earn commission as an Amazon Associate and affiliate partner on qualifying purchases. These affiliate partnerships do not influence our editorial content.
On Thursday the Newseum — a museum and advocacy group based in Washington, D.C. — named Apple CEO Tim Cook the winner of its 2017 Free Expression Award in the Free Speech category, praising the executive for his company's communications technology as well as his stances on social and political issues.
People who win the award "have taken personal or professional risks in sharing critical information with the public, have been censored or punished by authorities or other groups for their work, or have pushed boundaries in artistic and media expression," the Newseum said in its announcement.
An awards event is scheduled for Apr. 18, which Cook will attend.
The museum specifically highlighted the executive's stances on "racial equality, privacy, protecting the environment, access to education and LGBT rights." Cook himself is gay, and has regularly spoken out about LGBT issues, such as a North Carolina law harming LGBT rights.
The CEO is perhaps best known for his positions on privacy, having famously refused to help the FBI write a backdoor into iOS, which it wanted to access data on the iPhone of San Bernardino shooter Syed Rizwan Farook. The Department of Justice withdrew legal action after the data was successfully extracted without Apple's help.
Some other notable winners this year include U.S. Represenative John Lewis, who will pick up a Lifetime Achievement Award, and Playboy founder Hugh Hefner, who is getting an Arts and Entertainment Award shared with Hatch Beauty chairman Christie Hefner.