W1-equipped BeatsX headphones begin arriving in NYC Apple stores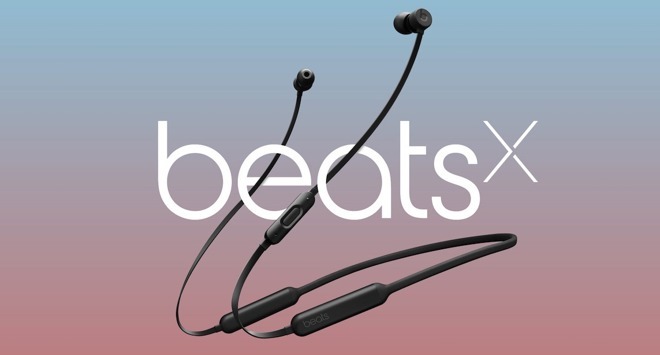 AppleInsider may earn an affiliate commission on purchases made through links on our site.
After months of delays, Apple's new BeatsX headphones are now available in limited quantities, showing as "in stock" at just a few of the company's retail stores in Manhattan.
As of Monday morning, pairs of BeatsX could be found at Apple's Upper West Side and Upper East Side stores. Availability also displayed briefly for the West 14th Street store, but went out of stock almost immediately — Â it is unclear whether it was an error or if the headphones sold out.
The BeatsX headphones were first announced alongside the iPhone 7 last September. Since then, they have been hit with a number of delays, making them the last W1-equipped headphones announced by the company to find their way into the hands of consumers.

The first W1 headphones on the market were the Beats Solo3 Wireless, followed by the Powerbeats 3. And after their own delays, Apple's AirPods launched in late 2016, but remain difficult to purchase with demand outweighing supply.
The W1 chip found in the foursome of headphones simplifies wireless Bluetooth pairing, automatically prompting users to connect via their iPhone, and sharing the pairing data with other iCloud-connected accessories. The proprietary W1 chip also improves connectivity and range over standard Bluetooth.