Goldman Sachs raises Apple target to $150 in anticipation of blockbuster 'iPhone 8'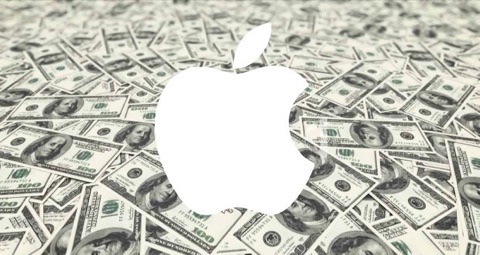 AppleInsider may earn an affiliate commission on purchases made through links on our site.
Goldman Sachs is "increasingly confident" in Apple's upcoming fall refresh of the iPhone, as the firm on Monday cited potential use of OLED and augmented reality in raising its price target for the company to $150.
Maintaining a "Buy" rating on Apple stock, Goldman Sachs analyst Simona Jankowski advised in a note received by StreetInsider that high confidence in the "iPhone 8" product in the second half of the year is boosting both forecasts and the target price. The new target of $150 is up $17 from the previous target of $133, a figure Apple beat Monday morning by opening at $133.08 per share.
Goldman Sachs has increased its iPhone shipment forecast to 230 million units for the 2017 calendar year, up from a previous prediction of from 227.3 million. Looking forward to 2018, Jankowski expects iPhone shipments to reach 235.9 million, up from her previous forecast of 231.5 million.
Anticipated accelerated earnings growth for the next two years has also led to a change for the target multiple from 14 times to 16 times, with Jankowski claiming this is "to better capture that inflection."
Jankowski believes rumors about the inclusion of augmented reality technology in the upcoming iPhone refresh are "increasingly likely," with the use of 3D sensing technology able to "enable a robust augmented reality feature set that we believe will be a key differentiator for the 10-year anniversary iPhone."
Goldman Sachs analyst Simona Jankowski believes rumors about the inclusion of augmented reality technology in the upcoming iPhone refresh are "increasingly likely."
Apple has reportedly worked on augmented reality for a while, with ongoing rumors of an AR headset produced in collaboration with Zeiss, as well as AR-related patents. Apple CEO Tim Cook has also spoken out about AR, showing an interest of it being used as a "core technology" that could have a wide variety of real-world uses.
The 3D-sensing abilities that could appear in the next iPhone are considered by Jankowski as "a significant step-up in innovation" compared to the previous two iPhone cycles, "especially when viewed in conjunction with the potential significant form factor change enabled by the move to an OLED display."
OLED is also the subject of iPhone rumors over the last few years, replacing the LCD display to lower power consumption and increase flexibility, among other benefits. A recent report claims Apple is preparing to move over to the display technology, with a $4.3 billion contract with Samsung providing Apple with 60 million 5-inch OLED panels.
Jankowski also cites "supply-chain checks" that suggest a third 5.8-inch iPhone model will be offered to consumers, with a price anticipated to be above the $649 and $769 starting prices of the 4.7-inch iPhone 7 and 5.5-inch iPhone 7 Plus. This also ties into other reports claiming there to be a new high-end iPhone that will cost at least $1,000.