Apple to oppose 'Right to Repair' legislation in Nebraska, report says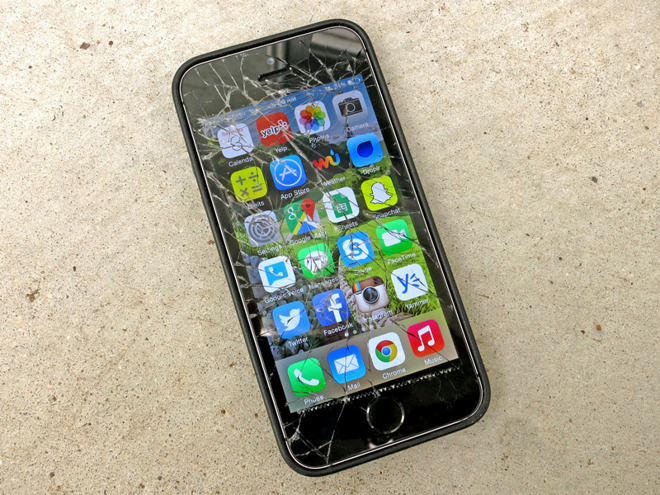 AppleInsider may earn an affiliate commission on purchases made through links on our site.
A report on Tuesday claims Apple is planning to send a representative to testify against a proposed "Right to Repair" bill in Nebraska that would require the company provide consumers and third-party repair shops access to service manuals and parts.
Citing a source within Nebraska's legislature, Motherboard reports Apple intends to send a representative, staffer or lobbyist to present against the proposed bill in a hearing slated to take place in Lincoln on March 9.
Apple will be joined by AT&T, and at least one of the companies plans to argue the passage of Nebraska's bill, and others like it, could harm consumers. Specifically, device owners or independent shops performing unauthorized repairs might unintentionally cause lithium batteries to catch fire.
The use of high density lithium batteries in portable devices like iPhone and iPad has become a talking point after Samsung's Galaxy Note 7 fiasco last year. Shortly after the phablet launched in August, users began reporting problems of exploding or combusting handsets thought to be associated with device charging or the product's battery.
After halting sales and discontinuing the Note 7 line, Samsung last month concluded an investigation into the fires, confirming battery manufacturing issues were to blame.
It remains to be seen how Apple or AT&T plan to tie lithium battery fires with unauthorized repairs, or whether the argument will move Nebraska's legislature. The state is one of eight considering the adoption of "Right to Repair" bills that would force OEMs like Apple to make parts and service manuals available to those interested in servicing electronic devices. Other states mulling similar legislation include Illinois, Kansas, Massachusetts, Minnesota, New York, Tennessee and Wyoming. So far, Nebraska is the only district to hold hearings on the matter.
For Apple, the move is unsurprising given the company's longstanding view that its products should only be serviced by qualified technicians. Offering repairs through authorized outlets like Apple stores and vetted shops provide customers with a consistent experience, Apple contends. Further, an authorized repair network helps the company control and protect its various hardware platforms.
Apple has gone so far as to develop proprietary screws to thwart unauthorized repairs. More recently, Apple was sued over the integration of Touch ID security protocols that rendered iOS devices with unauthorized fingerprint modules, like those installed by out of network repair shops, useless.