Calling augmented reality 'the next major innovation from Apple,' UBS raises price target to $151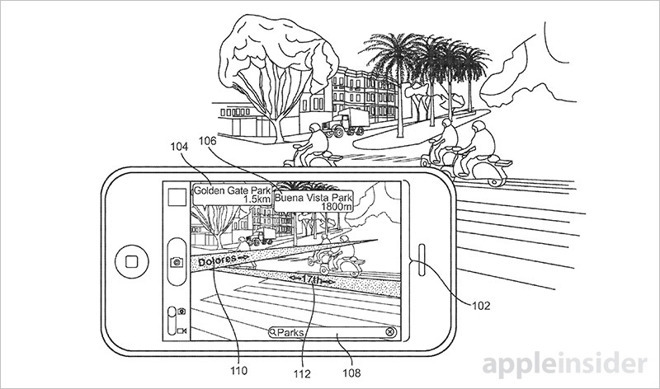 AppleInsider may earn an affiliate commission on purchases made through links on our site.
Expectations are growing that augmented reality could play a key role in Apple's "iPhone 8" and beyond, prompting investment firm UBS to increase its price target for shares of the company on Tuesday.
Analyst Steven Milunovich of UBS issued a note to investors, a copy of which was provided to AppleInsider, in which he hyped up the potential of AR technology. In comments made earlier this month, Apple Chief Executive Tim Cook called AR a "big idea," and said he believes the technology could be for everyone — Â not unlike smartphones.
Digging further after Cook's comments, Milunovich spoke with one developer who predicted that augmented reality could eventually make the current smartphone experience seem like "the dark ages."
"Thanks to advanced cameras, consumers will hold their phones up with images superimposed onto the screen in cars, rooms, or walking down the street," Milunovich wrote. "3D mapping through Simultaneous Localization and Mapping (SLAM) will be key."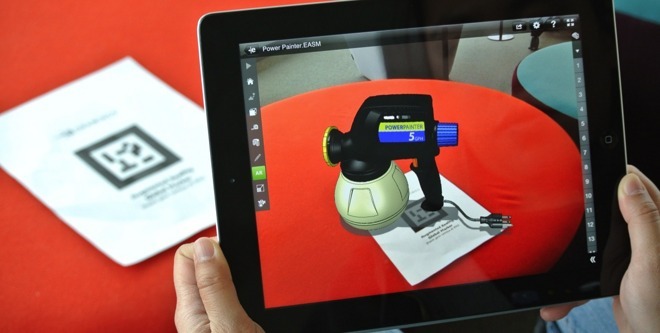 Citing industry sources, Milunovich said Apple may have over 1,000 engineers working on a project in Israel related to AR.
Apple has been quickly growing out its internal AR team through strategic hires and acquisitions including motion capture specialist Faceshift, machine learning and computer vision startup Perceptio, German AR firm Metaio and Flyby Media, among others. Those acquisitions go hand-in-hand with in-house development of transparent displays, iPhone-powered VR rigs, AR maps and other related technologies described in recent patent filings.
Also playing a part is advanced camera technology, fueled in part by the company's acquisition of Xbox Kinect maker PrimeSense for $345 million back in 2013.
All of those moves are expected to bear fruit later this year, with reports suggesting Apple will introduce revolutionary 3D facial recognition technology in the "iPhone 8." Specifically, a new front facing camera with infrared transmitting module will reportedly allow biometric authentication, face mapping, and other tools that can be used by apps and games.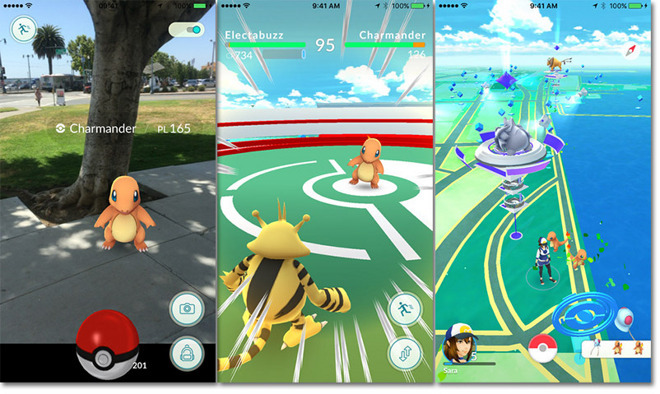 While Apple is expected to focus on face mapping for this year's "iPhone 8," it is rumored that similar technology will come to the rear facing cameras on subsequent iPhone updates in the years to come. With such updates, Apple would be able to offer advanced augmented reality applications in a variety of new ways, as Milunovich expects will happen.
Still, the analyst expects that Apple will take a slow and steady approach to rolling out augmented reality features in the coming years. But with a significant behind-the-scenes investment in AR, he believes Apple could leapfrog the competition with "a superior user experience," resulting in sustained iPhone retention rates and more Android switchers.
For now, he expects that the "iPhone 8" will include "moderate 3D mapping using stereoscopic vision." He also believes it's possible that Apple could offer developers an AR software development kit as soon as this year.
UBS's new $151 price target for shares of AAPL is up from its previous forecast of $138. Given recent gains for the company's stock, putting its share price north of $137 as of Tuesday morning, UBS's previous 12-month price target was at risk of being eclipsed any day.