With rumors of a 128GB model swirling, Target adjusts inventory of Apple's iPhone SE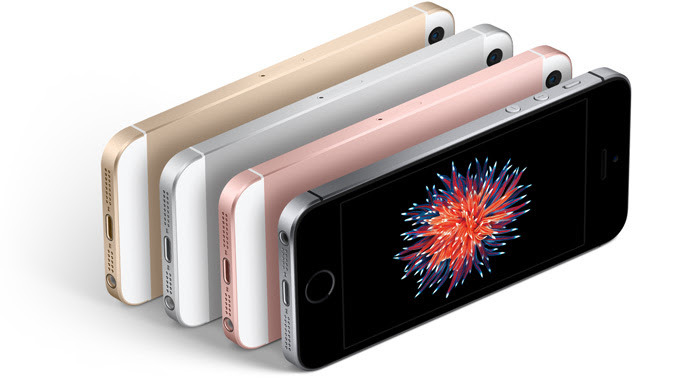 AppleInsider is supported by its audience and may earn commission as an Amazon Associate and affiliate partner on qualifying purchases. These affiliate partnerships do not influence our editorial content.
U.S. retailer Target is allegedly telling its stores to return some iPhone SE units to Apple, a report claimed on Wednesday, ahead of a March press event in which the company could announce a new high-capacity 128-gigabyte model.
An internal memo is asking stores to return six unlocked 16- and 64-gigabyte models — in all four colors — as well as two Sprint configurations, MacRumors said. An anonymous worker meanwhile told the site that her shop hasn't received any iPhone SE shipments since before the iPhone 7 was announced in September.
AppleInsider checks with several outlets in one city indicated no return requests for the iPhone SE.
One possibility is that Apple is reclaiming unsold inventory to repurpose it, rather than sell it at a discount. Sales have likely fallen off, as Apple is still charging at least $399 for the device despite it offering specifications like a 2015 A9 processor and a default 16 gigabytes of storage. The iPhone 7 and 7 Plus come with at least 32 gigabytes, and use faster A10 chips — Â but also cost at least $250 more.
A recent rumor has claimed that Apple is preparing a 128-gigabyte SE for a March press event, though other reports have suggested the device won't be updated this year. The same rumor hinted that Apple might also introduce a red color for the iPhone 7, new bands for the Apple Watch, and a 7.9-inch iPad Pro.
It's possible that an early 2017 iPhone SE upgrade would come in the form of a simple capacity bump, doubling the maximum storage from 64 to 128 gigabytes but leaving the same CPU and other components. In that respect, a recall from Target and others might make sense, allowing Apple to repurpose existing handsets that are otherwise sitting on shelves.
While new Watch bands are also a possibility for Apple's spring 2017 event, no other reports have hinted at a red color or an updated 7.9-inch iPad. The focus of the event is typically expected to be on three iPad models: a new 10.5-inch model, an updated 12.9-inch iPad Pro, and a 9.7-inch "budget" model, presumably replacing the iPad Air 2.