Apple launches Apple Pay in Ireland with support for KBC, Ulster Bank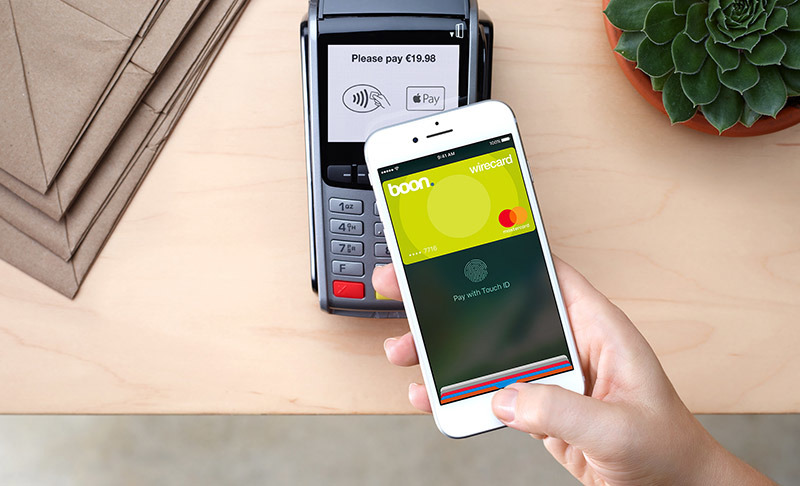 As rumored, Apple on Tuesday debuted Apple Pay in Ireland with support for KBC Bank Ireland and Ulster Bank, introducing the mobile payments solution to its 14th worldwide market.
Though Apple has yet to update regional web assets to reflect the expansion, KBC in a press release said its credit and debit cards would be compatible with Apple Pay as of Tuesday. The announcement comes after a report on Monday claimed Apple's touchless payments service would arrive in Ireland today.
A separate report from The Independent confirms Ulster Bank as the second of two banks to support the service at launch.
"We ultimately want to bring Apple Pay to as many users in Ireland as possible," said Jennifer Bailey, Apple's vice president of Apple Pay. "But even if your primary bank isn't involved today with Apple Pay, you can still use Apple Pay with Boon prepay."
Boon is a European service and smartphone app that allows customers to conduct transactions at point of sale terminals that accept Mastercard contactless payments. The system, which is integrated with Apple Pay as a card issuer, requires a prepaid Mastercard to work.
Apple Pay is accepted at a number of retailers in Ireland including Aldi, Boots, Centra, Dunnes Stores, Harvey Norman, Insomnia, Lidl, Marks and Spencer, and Supervalu. Gas stations like Applegreen and Amber Oil also accept the payments service. Apple normally offers support in its own stores, though the company has yet to establish an outlet in Ireland.
The arrival of Apple Pay for Irish consumers is the latest development in Apple's measured international rollout of the service. Apple Pay launched in the U.S. in 2014 and has since expanded to Australia, Canada, China, France, Hong Kong, Japan, New Zealand, Russia, Singapore, Spain, Switzerland and the U.K.
Prior to Ireland, Spain most recently gained access to Apple Pay in December, just over a month after the service went live in Japan in late October.
Apple has not announced plans for future rollouts, but evidence suggests Apple Pay will make its debut in Germany and Italy sometime soon. Apple last month updated relevant online support documents in those countries seemingly in preparation of an impending launch.
Update: Apple's regional Apple Pay webpage for Ireland has gone live, featuring 18 brick-and-mortar retailers, as well as ten featured apps, that will support the service at launch.