Apple Music's Bozoma Saint John makes Black Enterprise's 'Most Powerful Women in Business'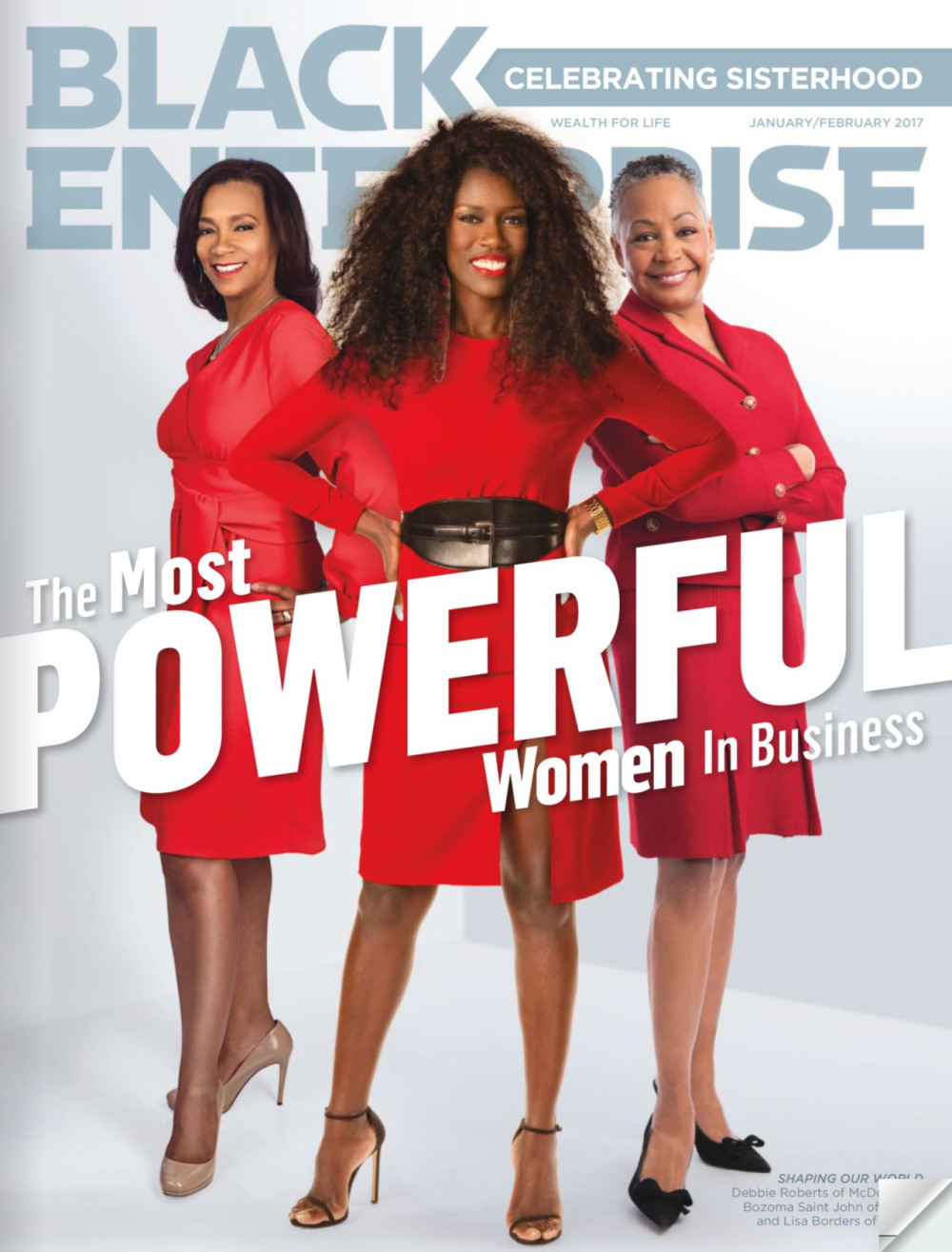 Business magazine Black Enterprise on Tuesday announced Bozoma Saint John, the head of global marketing for Apple Music, as one of a number of people highlighted in its "Most Powerful Women in Business" list for 2017.
Some other prominent people on the list include media magnate Oprah Winfrey, singer Beyoncé Knowles Carter — also the CEO of Parkwood Entertainment — and Channing Dungey, the president of ABC Entertainment at Disney. Saint John, however, features on the cover of Black Enterprise's January/February issue.
The executive first joined Apple in 2014 and has since become one of the more public faces of Apple Music, often taking the stage at press events. Last month she secured a spot in Billboard's Power 100 list, sharing a spot with Larry Jackson — the head of original content for iTunes and Apple Music — but below fellow Apple executives Eddy Cue, Jimmy Iovine, and Robert Kondrk.
Saint John has also gained attention as one of the few high-level women at Apple, some other examples being Environment, Policy and Social Initiatives VP Lisa Jackson, retail head Angela Ahrendts, and board members Andrea Jung and Susan Wagner.
The company has sometimes been criticized for having even fewer non-white members in its senior staff. The only other well-known black woman at Apple is Denise Young-Smith, in charge of worldwide human resources and also on the Black Enterprise list. Non-white board members include Jung and James Bell.
Last week Apple shareholders voted down a proposal that would've pushed the company to hire more non-white people to high-level positions. The company opposed the measure, claiming that its policies were already creating opportunities for minorities in the tech industry.