Report confirms Sharp pouring $878M into in OLED production ahead of 'iPhone 8'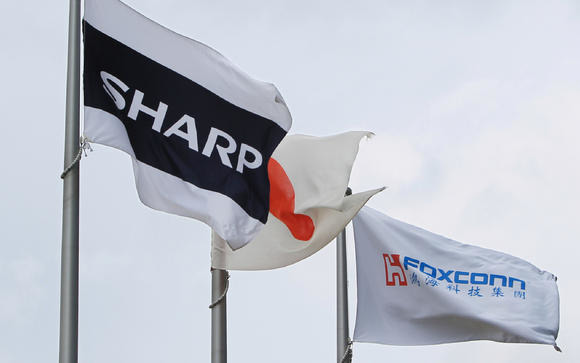 Sources familiar with the matter have confirmed that Sharp is investing 1 trillion yen into OLED screen production, more than a month after reports circulated that it was planning to do so.
According to The Wall Street Journal, sources familiar with the matter confirmed the giant OLED investment which was first reported in early January. The deal looks to be aimed squarely at selling the screens to Apple, as the investment will be centered on production at Foxconn's Zengzhou facility.
The investment is notably larger than the $568 million bet on OLED Sharp has originally announced in September 2016.
Foxconn is already Apple's main assembly partner, but an investment this late in the game probably won't produce screens in time for a September OLED iPhone launch in any quantity. The first OLED-equipped iPhones are expected to ship in 2017, using Samsung-made panels.
Apple is believed to be working on three iPhone models for this fall. The model likely to shift to OLED, the "iPhone 8," may boast a curved display with a glass back, some form of wireless charging, a 3d facial recognition sensor.
An oft-rumored features of the "iPhone 8" includes the FaceTime camera, earpiece and Touch ID fingerprint sensor embedded beneath the display — a move which would be facilitated by the flexible and thin OLED screen technology.