Why the 'iPhone 8' may see Apple finally adopt OLED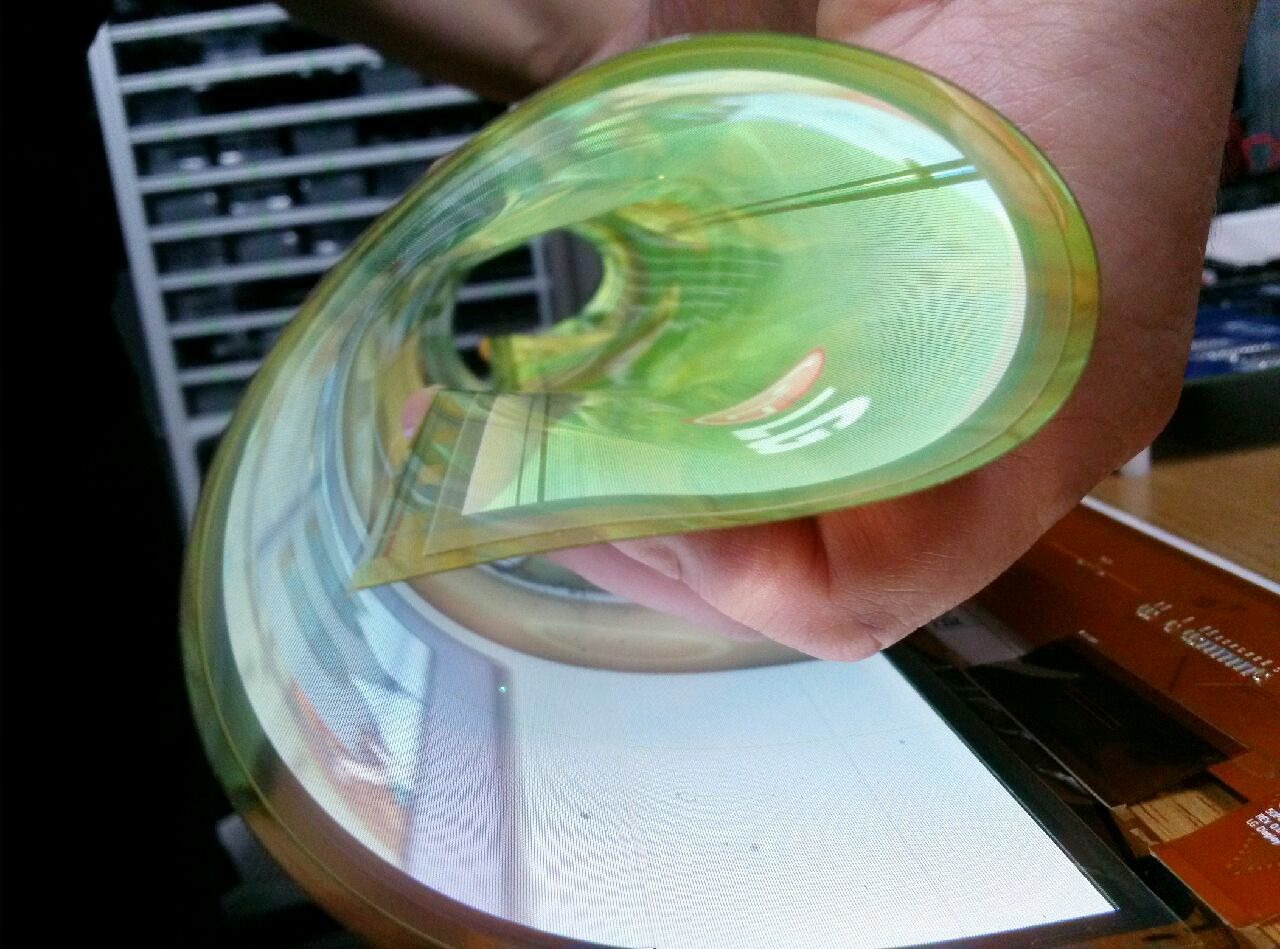 Conflicting rumors peg the 2017 iPhone refresh to boast OLED screens in just the "iPhone 8," or the high-end model and in the "iPhone 7s," or in nothing at all. AppleInsider examines the technology, and discusses why — or why not — it may make an appearance later in the year.
At present, Apple uses organic light emitting diodes — or OLED — displays in two products: the Apple Watch, and for the Touch Bar in the 2016 MacBook Pro. What makes it worth Apple's while to shift away from the nearly perfected LCD screen that it uses across the iPhone, iPad, and Mac lines?
Technical matters suggest that an Apple OLED shift is inevitable
OLED displays have a greater contrast ratio, and superior overall color display to LCD. The flexible displays prevalent at recent trade shows are a product of OLED development.
A traditional LCD screen is considered transmissive — individual elements change color, but are at the mercy of assorted backlight technologies for presentation. OLED screens are emissive, meaning that each individual pixel is its own light source with brightness being able to be set per pixel.
As a result, OLED technology also has significant power efficiency improvements over LCD screens. For instance, a black pixel consumes no power — this also opens up other utilizations of an OLED screen, such as only using a small portion of it for a constant time and notification display, with minimal impact to battery life.
Without the need for a backlight, an OLED screen can be thinner than competing technologies, all other factors equal. OLED response times can theoretically reach 0.01 milliseconds, versus 1 millisecond for modern LCD screens.
OLED still isn't the easiest thing to manufacture...

Production is more complicated than LCD, with even a speck of dust completely ruining a screen during initial fabrication. The cost to construct each screen still exceeds that of an LCD.
Water impingement is a major problem for OLED screens both during production, and in-use. Even a small amount of water contacting the organic substrate of the screen can immediately damage the display, necessitating replacement.
... and so far, only Samsung makes them in any great quantities.
Other than Samsung, there are several vendors of OLED Panels. However, at this time even with vendor's government aid and Apple's support, none come close to approaching the volume of the Samsung fabrication plants.
Samsung holds the vast majority of OLED technology patents, and in 2010 held 98 percent of the share of the OLED smartphone screen market. The number has since only fallen slightly to 97.7 percent in April of 2016, with manufacturing problems being the primary hurdle to wider success by others.
Despite Apple's continued legal battles with Samsung, the Korean company remains a prolific Apple supplier. Apple draws a large percentage of its flash and DRAM needed for manufacturing of both iOS devices and Macs from Samsung, and sources other components from them as well.
From a battery consumption, color accuracy, and device thickness standpoint, OLED is the next, inevitable, step. Just exactly when it will happen isn't exactly clear.
Apple is clearly aware of the supply situation surrounding OLED screens, and who makes most of them. Over two years, Apple has reportedly signed contracts with Samsung, delivering a total of 155 million OLED screens to the iPhone manufacturer.
Possibly supplementing Samsung, OLED display supplier Applied Materials revealed a quadrupling of orders in May 2016. Applied Materials' CEO Gary Dickerson said that the orders represented "sustainable growth," and implied Apple was the source, adding that "we all know who is the leader in terms of mobile products."
Other potential future suppliers include Apple's LCD supplier Japan Display. Propping up some sagging fortunes due to a late adoption of OLED technology, in December 2016 Japan Display received a $636 million bailout from a Japanese government-backed investment firm.
It dedicated part of the investment into buying a controlling stake in Joled, an OLED firm created out of units formerly belonging to Sony and Panasonic. When the investment in Joled will be productive for Japan Display and crank out OLED screens is not clear, however.
Samsung's OLED marketshare is falling, but not dramatically so. The most recent reports from the supply chain suggest that in January 2017, Samsung was the manufacturer for 90 percent of the world's total OLED supply.
Today's OLED color accuracy is far better than it used to be
The Apple Watch with OLED screen was panned for a lack of color accuracy, and so were early offerings from Samsung sporting the display.
Apple's iPhone 7 was a sea change for Apple in display color reproduction, and it is a combination of screen and software. For the first time Since the Samsung Galaxy Note 4, Apple's mobile offerings sat on top of the heap for color accuracy, as well as Wide Color, or DCI-P3 color-space support.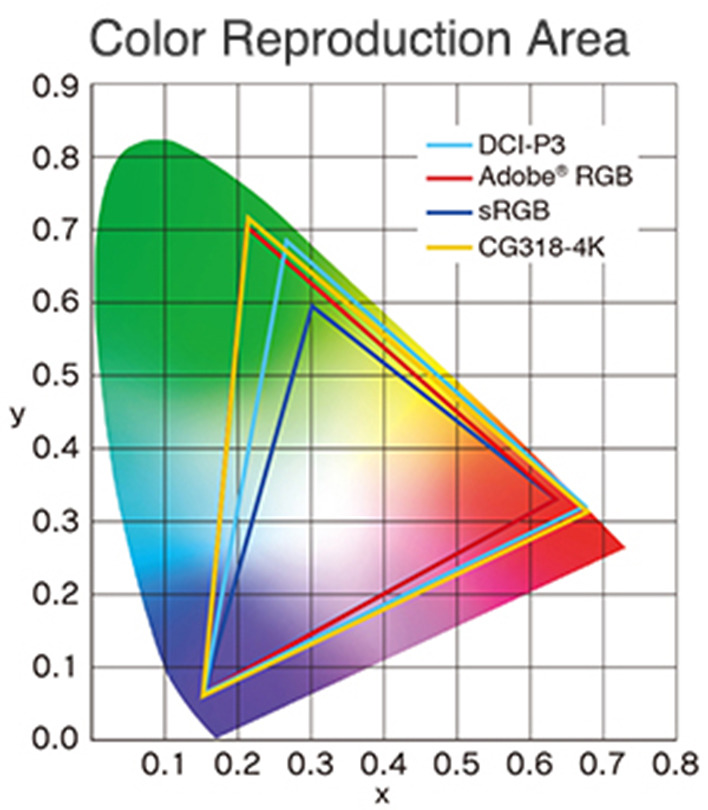 There's no reason why Apple can't take the OLED technology, and adapt it to its now-excellent iOS color management software. So, it looks like early growing pains for OLED regarding one of Apple's current foci, color space and accuracy, are in the past.
Apple has a surfeit of LCD screens for iPhones on hand
Something as minor as supply chain issues may hold up wide spread adoption this year of the technology across the entire line. While the details aren't clear, Apple is said to have reached deals for screens with suppliers, which has delivered hundreds of millions of Retina-class displays over the last few years.
Exactly how many of these screens Apple is still bound by contract to receive is unclear. It's possible that the "new" 32GB iPhone 6 in the India and Taiwan marketplaces are an effort to clear the supply chain of these extra screens and other left-over components.
OLED is the future... for now
Analysts point to Apple being the driving force of the OLED market in the future. There is a current 20 percent adoption rate mobile industry-wide of the display technology, without deep Apple adoption.
However, the prevalent belief is that that by 2020, the technology will be seen in 40 percent of all smartphones sold.
Some LCD-centric manufacturers are shifting to OLED displays. Some aren't, and are betting on a renaissance of LCD displays, with quantum-dot LED displays on the horizon, amongst other developments that have yet to see mass production.
But, for now, though, from a battery consumption, color accuracy, and device thickness standpoint, OLED is the next, inevitable, step. Just exactly when it will happen isn't exactly clear.
None, one, or both in 2017?
The "iPhone 7s" and "iPhone 7s Plus" are certainly expected this year. However, a "s" year generally suggests a new processor, in the same design.
The iPhone 7 and 7 Plus brought us the A10 Fusion processor, a solid-state home button, and a dual-lens camera on the larger model, in essentially the same design as the iPhone 6 family. An A10X Fusion, or the like, is probable, but given supply constraints on OLED, it wouldn't surprise us if Apple waits another year to implement OLED in the main iPhone line to lengthen the so-called "super cycle" — but it is coming.
The "iPhone 8" — as it is currently rumored — is a device encompassing all of the high-tech that Apple can muster, to commemorate the 10th anniversary of the phone that Jobs built. Besides just facial recognition, and all the other niceties, Apple's shift to OLED should start here.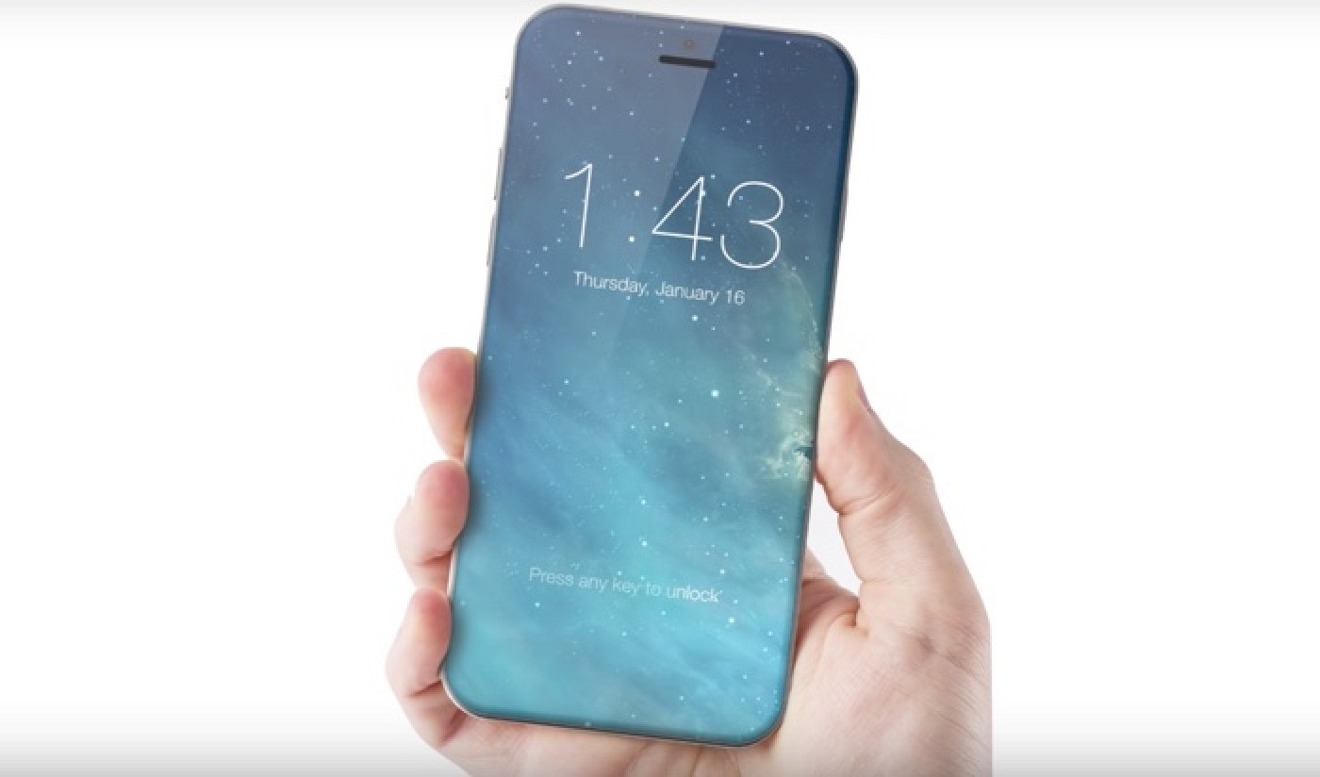 The key word, of course, is "start." With Apple rumored to charge more than $1,000 for the "iPhone 8," it's believed that the high-end model will represent only a portion of Apple's sales, positioning itself as a flagship, premium product while the more affordable "iPhone 7s" series targets traditional, budget-conscious consumers.
Given production concerns associated with OLED, limiting the display technology to a premium-priced iPhone would make sense, with costs stifling some consumer demand for the top-of-the-line model.
In other words, while 2017 may see OLED debut on the iPhone for the first time, consumers should expect it to be the first step in a changing direction for Apple's revolutionary handset.