Concept imagines Apple's 'iPhone 8' with Siri-based augmented reality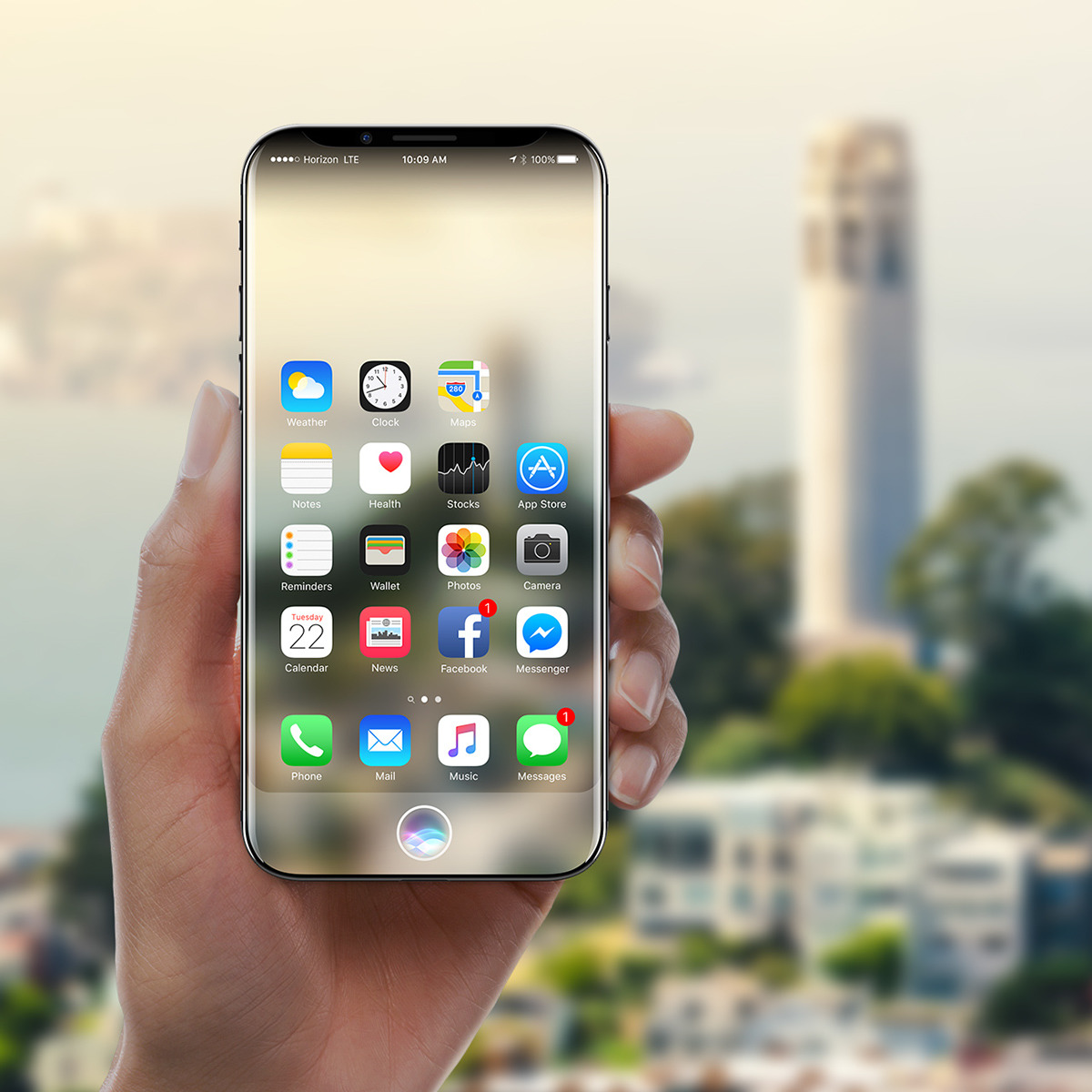 A new set of concept renders for Apple's "iPhone 8" — sometimes known as the "iPhone X" or "iPhone Edition" — envisions the device making use of augmented reality technology to let Siri and widgets connect with the outside world.
In images by Hungarian designer Gabor Balogh, shared with AppleInsider, the phone would by default display a translucent version of what's behind it whenever it's raised, using the rear camera. Holding down a virtual Home button would make the rear view clear, and let users issue Siri commands based on what they see, akin to a realtime, built-in version of Google Goggles visual search.
In a basic example, Siri could identify landmarks and present details. Contextual widgets would appear next to the Home/Siri button, offering options like the camera or Facebook.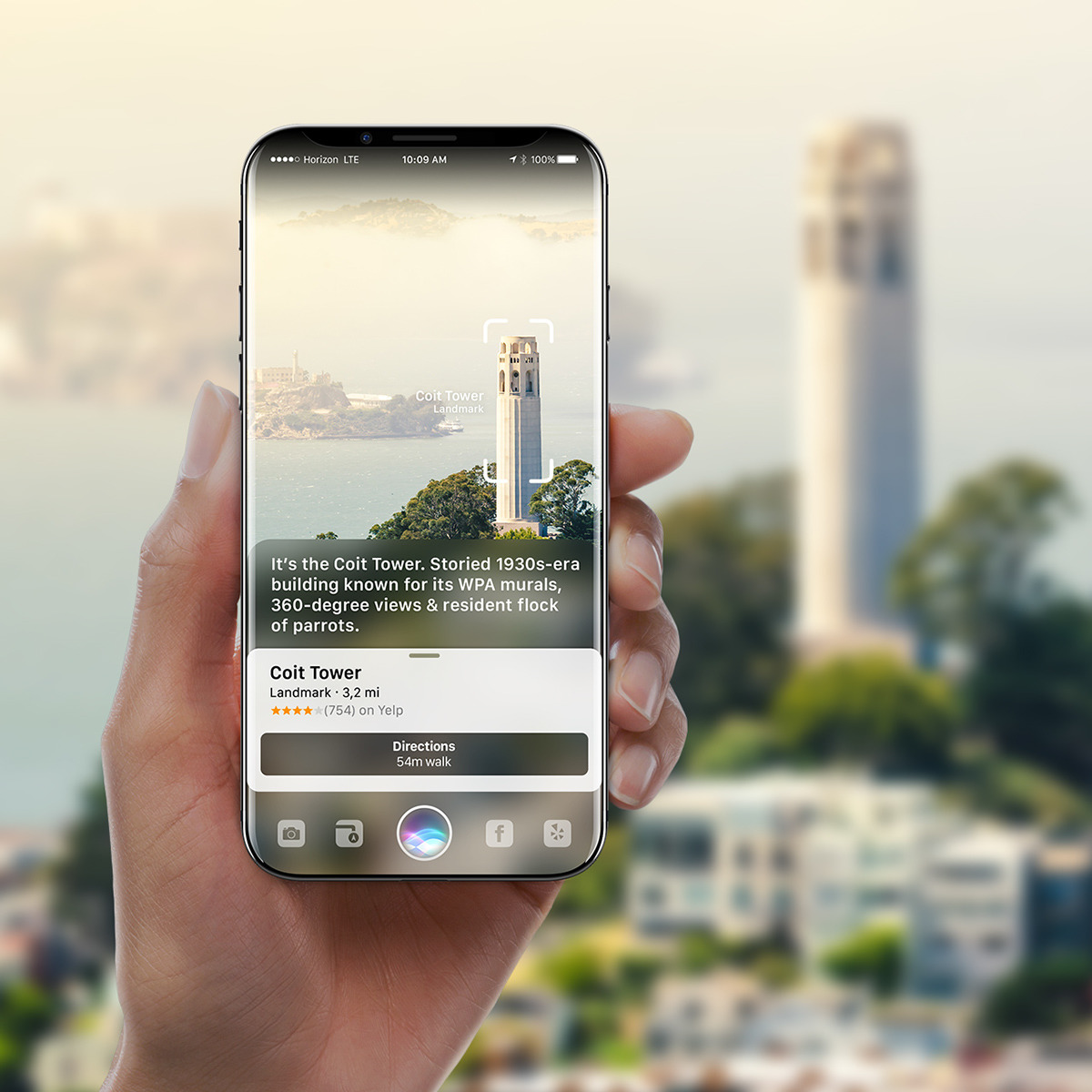 Tapping on a Maps icon, though, might start navigation, whether by foot or public transit. Balogh even suggests being able to point a phone at a family member and see their Health data shared via iCloud, though the security implications of such a feature make it a highly unlikely possibility.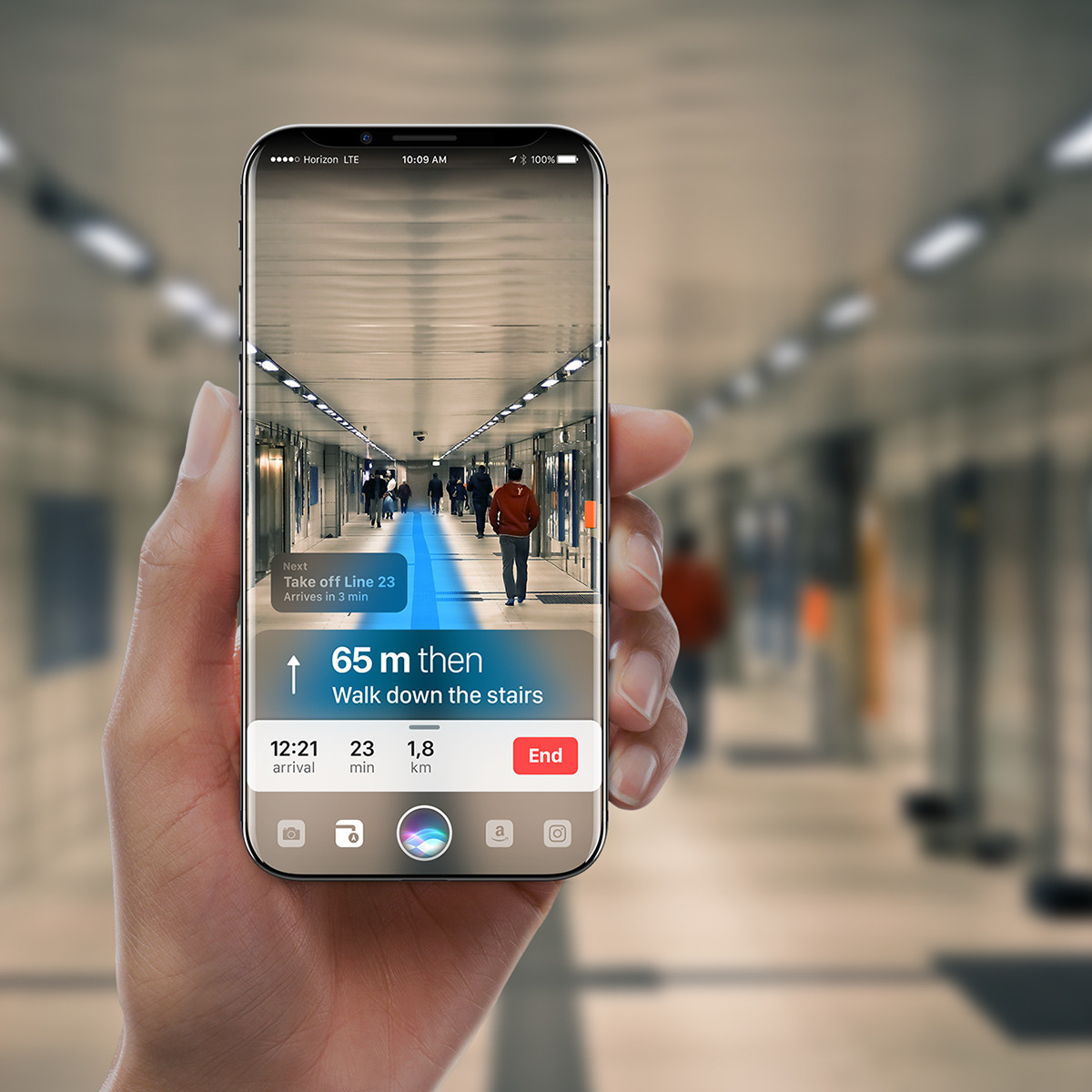 The concept also envisions augmented reality support in third-party apps like Facebook, suggesting it could let people watch the same event from different viewing angles.
Balogh's design is based on some of the most common rumors surrounding the "iPhone 8," which are that it will use an edge-to-edge OLED screen, replacing a physical Home button with a virtual one, or possibly a "function area."
Apple is also known to be investing heavily in technologies like machine learning, facial recognition, and of course augmented reality. In fact CEO Tim Cook has admitted the company's interest in AR on several occasions, for instance calling it "huge" in a recent interview.
At the same time he claimed there were "things to discover before that technology is good enough for the mainstream," which may make an AR-capable iPhone in 2017 far less likely.
Separate rumors have suggested that Apple is working on an AR headset which could ship in 2017 or 2018. That would presumably take a path similar to devices like Google Glass or the Microsoft HoloLens, albeit with an Apple spin.
Apple is expected to unveil the flagship, redesigned "iPhone 8" — Â along with a lower end "iPhone 7s" series — Â this September, its usual iPhone product launch timeframe. It has been suggested that the 10th-anniversary handset could cost more than $1,000 due to the new design and advanced technology.