Apple warns iCloud users some services accidentally reactivated with iOS 10.3 [u]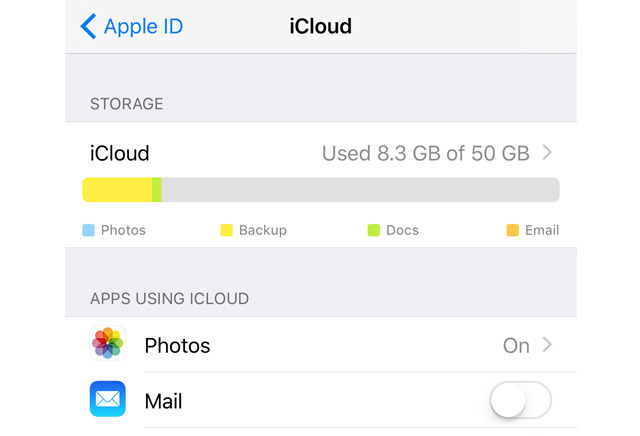 Apple is alerting an unknown number of iCloud users to a glitch in iOS 10.3 which can cause connections with apps like Mail and Photos to silently turn back on. [Updated with Apple statement]
"We discovered a bug in the recent iOS 10.3 software update that impacted a small number of iCloud users," Apple said in an email passed along to MacRumors. "This may have inadvertently reenabled some iCloud services that you had previously disabled on your device."
The company's solution is simple, asking people to go into the iCloud menu in the iOS Settings app and toggle off any unwanted services.
Many native iOS apps hook into iCloud, a few examples being Calendars, Contacts, Notes, and Find My iPhone. Some people may not want their data uploaded to to the internet, however. Further, enabling iCloud can have secondary effects, like disabling photo sync with local folders when iCloud Photo Library is turned on.
It's not clear if the bug was fixed in iOS 10.3.1, released Monday. That software did close a Wi-Fi vulnerability, as well as resume over-the-air 10.3.x updates for iPhone 5 and 5c owners.
Released last week, iOS 10.3 introduced the more efficient Apple File System, a new Find My AirPods feature and more.
Update: In a statement to AppleInsider, Apple elaborated that the iCloud problem was indeed fixed in iOS 10.3.1 and that iCloud Photo Library, iCloud Keychain, and Find My iPhone weren't impacted.