Patent applications show Apple has considered adding Touch Bar to Magic Keyboard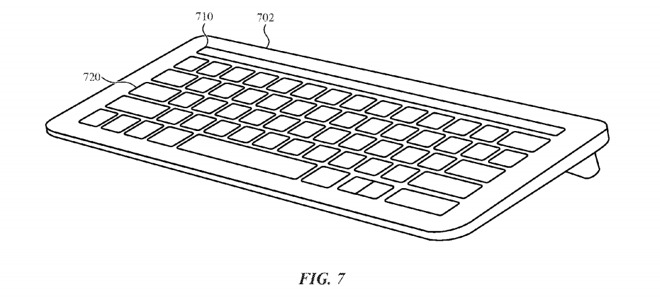 AppleInsider may earn an affiliate commission on purchases made through links on our site.
The Touch Bar, Apple's thin touchscreen display above the keyboard on the MacBook Pro, could make an appearance on other Apple peripherals, with recently-published patent application illustrations revealing a version of the Touch Bar has been considered for the Magic Keyboard accessory.
Published by the U.S. Patent and Trademark Office on Thursday were three patent applications, with 20170090596, 20170090597, and 20170090654 all identified as a "Keyboard with Adaptive Input Row." The applications describe Apple's Touch Bar interface, a compact screen that offers extra commands the user can trigger, changing based on the application and the task the user is performing.
While the patent application largely covers how the Touch Bar works, the drawings accompanying the description illustrate how it can be used alongside a standard keyboard, including the MacBook Pro and another separate keyboard accessory. The two pictures showing off this peripheral, including one in front of a display, suggests Apple has looked into creating a version of the Magic Keyboard that uses the Touch Bar.
Despite appearing within a patent application, it is possible that Apple included the separate keyboard image to allow the application to cover as many areas as possible with the technology. The inclusion is also not a guarantee that Apple will bring out a Touch Bar-enabled Magic Keyboard in the future, but at least offers the possibility it could happen in the future.
The three patent applications were all filed in September 2016, with ten people credited as inventors.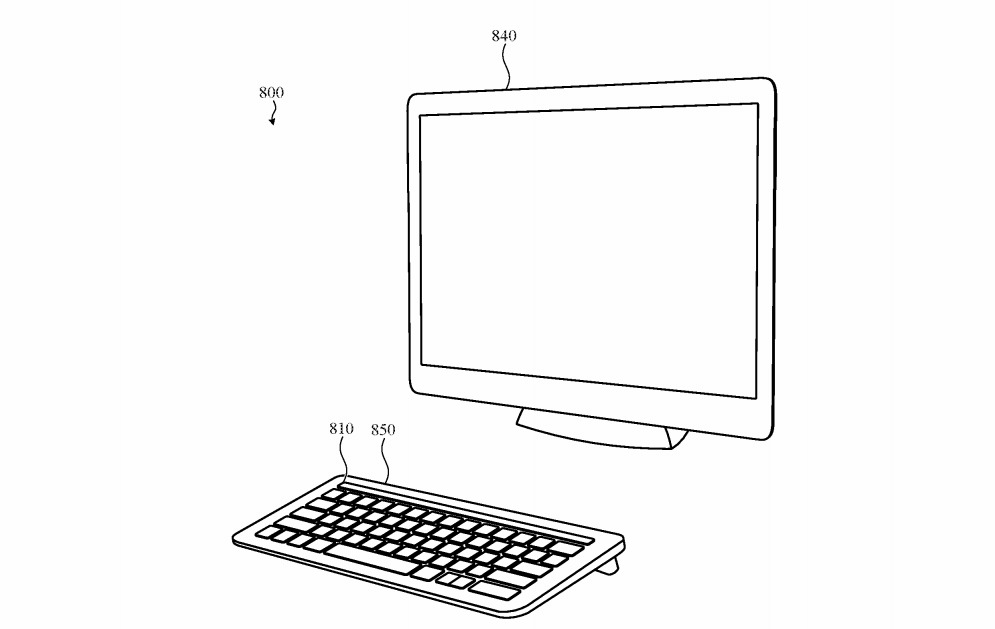 Introduced as part of the 2016 MacBook Pro, the Touch Bar replaces the top row of F-keys with an OLED panel, which is used to provide contextually relevant controls, such as word suggestions in a word processor or a timeline slider for video editing applications. The MacBook Pro is the only Apple product to include the Touch Bar so far, but it has been previously rumored Apple will expand its use of the technology into standalone keyboards, if it was proven to be a good concept.
In December 2016, the Duet Display second-screen app gave owners of other Mac systems the ability to use the Touch Bar, by including a virtual version of the interface.