No, Apple won't move the home button and Touch ID to the back of the 'iPhone 8'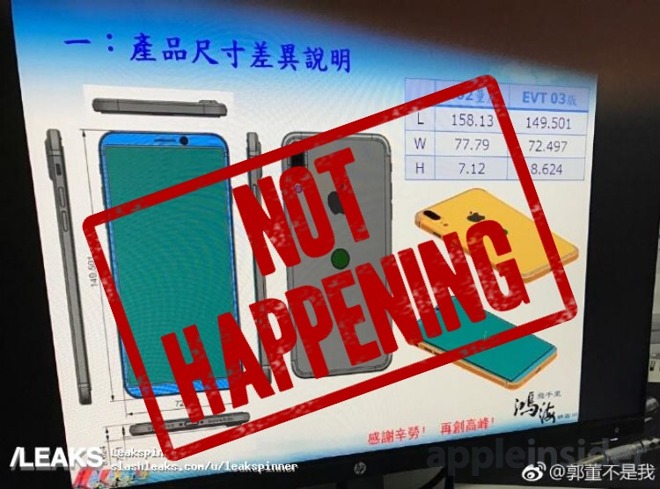 AppleInsider may earn an affiliate commission on purchases made through links on our site.
It's silly season in "iPhone 8" rumor reporting, with the latest supposed "leaked schematics" claiming the handset will move the home button and Touch ID fingerprint sensor to the back of the device, and also feature a chassis considerably thicker than even the iPhone SE. AppleInsider attempts to bring some sanity to the discussion.
Early Thursday morning, AppleInsider was tipped to a new post on Slashleaks showing off what was claimed to be "iPhone 8 schematics." The images purport to show a next-generation iPhone design with a home button, presumably with Touch ID, on the back of the device, as well as a vertical camera array.
Apple's thickest flagship handset since 2011? What a way that would be to celebrate the iPhone's 10th anniversary.
The image shows dimensions for the so-called "iPhone 8" with a device thickness of over 8.6 millimeters. That would be 1.5 millimeters thicker than the iPhone 7, and even a full millimeter thicker than the iPhone SE — a form factor Apple pioneered back in 2012.
To take this supposed leak at face value would mean that Apple — a company openly obsessed with making its products thinner and lighter — would build a flagship handset thicker than any flagship smartphone it has released since the iPhone 4s arrived in 2011. At 8.6 millimeters, it would be slightly thinner than the plastic iPhone 5c, a budget model that came in at just under 9 millimeters thick.
In other words, this supposed "iPhone 8" would be closer in thickness to an iPhone 5c than an iPhone SE.
What a way that would be to celebrate the iPhone's 10th anniversary.
These kinds of highly questionable rumors are nothing new. Just last week a separate "iPhone 8" schematic surfaced online. AppleInsider was reluctant to cover it, but did so with a headline calling the drawings "likely bogus," in an attempt to discourage fanatical reporting on such leaks without any proper context or analysis.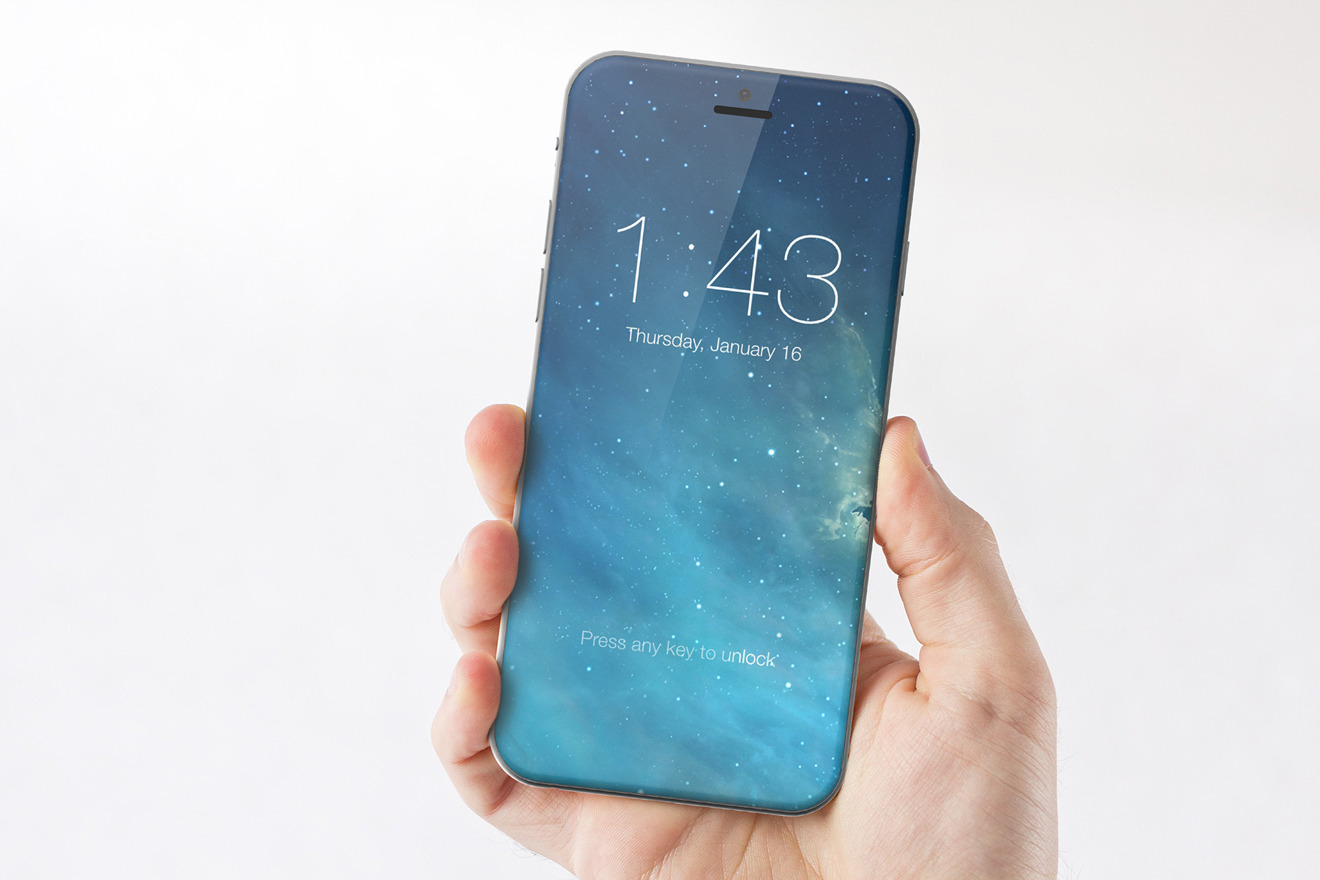 Rumors that the "iPhone 8" will ditch the physical home button in favor of an edge-to-edge display have persisted for some time, and where there is smoke, there is usually fire. It has yet to be seen how Apple will handle issues like navigation and Touch ID without a dedicated home button, and some reports have suggested Apple is having trouble integrating a fingerprint sensor into the iPhone's display.
Apple has paved the way for a virtual home button with the iPhone 7 — it already features a home button that does not click, instead emulating the sensation of a click with the proprietary Taptic Engine. It's easy to see how that could allow a future iPhone to do away with the home button entirely, while still offering the sensation of a click when pressing a specific area on the display.
The "iPhone 8" is also rumored to include facial recognition technology for secure biometric logins, but such capabilities seem likely to be offered in tandem with a fingerprint scanner, given that there are situations where one might be preferable over the other.
What does that mean for Touch ID? It's hard to say, though it's also hard to see Apple completely ditching the near-instant fingerprint scanning technology it brought to the masses, especially considering how critical it is for Apple Pay authorization.
Sometimes we choose to cover stories that are of interest to our readers with the sole purpose to explain why the story itself is likely wrong. Because we tread heavily in upcoming product rumors (glass houses, etc.), we cannot actually prove whether this information is right or wrong. But it is our mission at AppleInsider to do our best to provide factual context that better informs readers.
All of that is to say that it is theoretically possible that the technical limitations of putting Touch ID into the "iPhone 8" display could, actually, force Apple to move the fingerprint sensor to the back of this year's flagship handset.
But doing so would be a huge blow to the ease of use and intuitiveness of the current home button Touch ID design. And that seems out of whack with Apple's philosophy.
And even if the highly unlikely does happen, you can be sure it won't be represented by the latest supposed "schematic" making the rounds. Because more than likely, that image is a big, fat, 8.6-millimeter-thick lie.