Trump to meet with Foxconn chairman Terry Gou, report says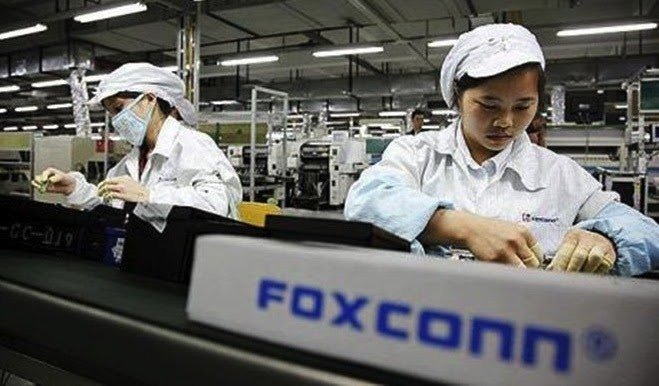 AppleInsider is supported by its audience and may earn commission as an Amazon Associate and affiliate partner on qualifying purchases. These affiliate partnerships do not influence our editorial content.
Terry Gou, chairman of Apple manufacturing partner Foxconn, will reportedly meet with President Donald Trump in Washington, D.C., on Thursday, where the pair are likely to discuss U.S. job creation and a pending bid for Toshiba's chip business.
Citing people familiar with the matter, the Nikkei Asian Review reports Gou arranged the meeting with the help of SoftBank chairman Masayoshi Son, who previously met with Trump in New York last year. At the time, Trump touted SoftBank's commitment of $50 billion to U.S. operations as part of an investment fund, a move that could create some 50,000 new jobs.
Though details of today's first ever meeting between Trump and Gou were unavailable, the president is expected to discuss job creation while the Foxconn head is likely to bring up the sale of Toshiba's memory chip business.
In January, Gou revealed Foxconn was considering a joint $7 billion investment with Apple that would go toward the creation of U.S. display production plant. It was later reported that Foxconn subsidiary Sharp would take a lead role in running the plant. Gou last month expressed concerns over building displays in the U.S., however, citing a lack of government incentives, supply chain hurdles and labor issues.
Trump previously put pressure on Apple to "do something major" to build iPhones in the U.S., and in an interview in January said Apple CEO Tim Cook had his "eyes open to it." The president has put intense focus on job creation as a main pillar of his platform, often citing the tech sector as a wellspring of jobs. Multinational companies like Apple often farm out labor to overseas firms, and the success of iPhone has helped Foxconn become the largest contract manufacturer in the world.
As for Toshiba, Foxconn is again said to partner with Apple on a bid for the embattled Japanese electronics company's memory chip business. Toshiba is entertaining bids as it faces more than $9 billion in losses tied to its U.S. nuclear operations run under the brand Westinghouse. While Toshiba is motivated to sell, the company might reject a reported $27 billion offer from Foxconn in favor of a less contentious, and less lucrative, bid from Japanese suitors.
Earlier this month, reports claimed Apple was considering lowering its investment, allowing Toshiba to maintain a partial stake in the unit. The strategy is meant to appease Japanese regulators seeking to limit the transfer of domestic technology to outside companies.