Apple increases R&D spend to nearly $2.8B in fiscal Q2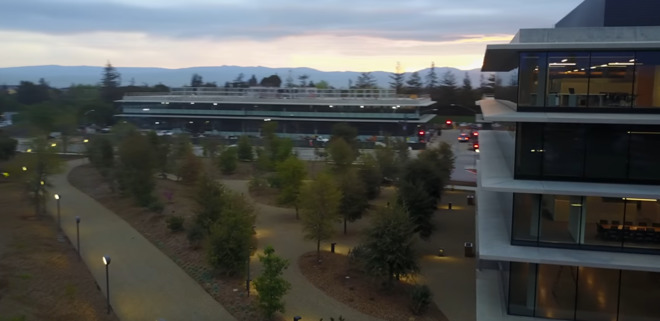 Apple increased its research and development budget to nearly $2.8 billion during the second fiscal quarter of 2017, meaning the company spent a almost $5.7 billion on the line item over the past six months.
According to a Securities and Exchange Commission filing published on Tuesday, Apple spent a total of $2.78 billion on R&D for the second fiscal quarter of 2017, equal to just over 5 percent of quarterly net sales. The figure represents an increase of $266 million from the same period a year ago.
While an official explanation for the increased outlay was not mentioned, Apple has in the past connected R&D growth to new hires and related expenses. Like other successful tech industry firms, Apple consistently grows its R&D commitment with each passing quarter as its various product segments expand.
Increased R&D expenditures are often solely attributed to work on future products, which is true to a certain extent, but much of the year-over-year growth can be chalked up to maintenance of existing lines.
For the three-month period ending in March, Apple posted iPhone sales of 50.8 million units, a contraction from the year ago quarter. Mac sales were up slightly, while iPad sales declined to 8.9 million units.
During an investor conference call, CEO Tim Cook noted Apple's wearables business is booming, with combined AirPods, Apple Watch and Beats sales generating $5 billion in over the past four quarters. Together, the company's wearable category was the size of a Fortune 500 company, Cook said.
Apple is of course dedicating some portion of its R&D spend to future products and initiatives. The company's "Project Titan" self-driving car program, augmented reality solutions and health-related products are thought to be three major areas of interest.
Apple reportedly refocused "Project Titan" from work on a full-fledged self-driving vehicle to the development of supporting hardware and software technology. Under new project lead Bob Mansfield, "Titan" has just recently progressed to road testing.
After a copy of Apple's self-driving car permit application was revealed in April, one of the company's three Lexus RX450h testbeds was spotted driving in Silicon Valley last week.
As for AR, Cook has repeatedly praised the budding technology as an area of great interest for Apple. In an interview earlier this year, the CEO likened AR to the smartphone, saying it "could improve a lot of lives" while being entertaining.
On the health front, a report last month claimed Apple has been working on a breakthrough noninvasive glucose sensor for tracking blood sugar levels in patients with diabetes. The technology, heralded by some as a "holy grail" of medicine, could make its way into a future Apple device, perhaps a wearable like Apple Watch.
Apple is also working on more mainstream products, including a next-generation Mac Pro and accompanying "pro" display that are expected to launch in 2018.
Other more secretive projects include a supposed competitor to Amazon's Echo speaker. Not much is known about the purported device, but a prominent leaker recently said they expect hardware to feature both Siri and Beats technology. Analyst Ming-Chi Kuo chimed in this week, saying Apple's first artificial intelligence appliance for the home will boast a custom ARM processor, high-end audio components and a premium price. Kuo believes there is more than 50 percent chance that Apple will unveil the product at WWDC in June.
Beyond R&D, Apple reported total operating expenses of $6.5 billion, or 12 percent of net sales, up 9 percent year over year.