Apple sells 80% of iPhone-class, $600+ smartphones in China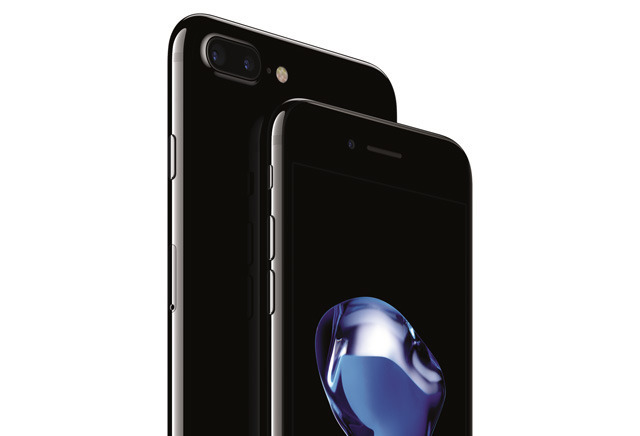 Low-end Chinese phones from companies that barely turn a profit and sell their cheaper products outside of urban centers are growing fast, but, Apple has an 80 percent lock on premium phone sales in China that isn't weakening. That's fueling Services and driving buyers into Apple Stores for other premium gear.
Apple missing out on the pyrrhic victories
New data from Counterpoint shows that the overall Chinese smartphone market only grew by just 4 percent in Q1. Much of that growth came from high volume, low price sales of phones in the $100-199 and $300-399 segments.
Those low-end and middle-tier phones are largely built by BBK (under its Oppo and Vivo brands), Lenovo and Huawei. Those markets had previously been serviced by Xiaomi and Samsung, who lost significant share in China's lower end smartphone market.
However, Apple has never been a player in lower smartphone segments. The company's least expensive iPhone SE starts at 3288 RMB (slightly above $500), and most of Apple's sales are 4000 RMB and up (over $600).
Apple sells 80% of China's premium, profitable phones
The premium market segment (+4000 RMB) has remained flat year-over-year, but Apple has a virtual lock on those sales, creating the very cycles that drive waves of fake news about Apple's performance in China.
"The 4000 RMB and above segment mostly peaks during the Apple iPhone launch quarter and shrinks for the rest of the year," noted Counterpoint researcher Neil Shaw.
"Apple's share of this super-premium segment remains at 80 percent, with five out of the top ten model SKUs belonging to Apple."
Counterpoint data shows that four configurations of Apple's newest iPhone 7 took a combined 71.5 percent of the premium segment alone. Other vendors' phones in the top ten included Samsung's S7 Edge with 3.4 percent share, a premium Vivo model with 4.2 percent share, and three Huawei Mate9 models that together accounted for 12.2 percent of premium phones sold.
Counterpoint's data reflects findings Kantar reported in March, noting that "iPhone 7 remains the top-selling smartphone in Urban China."
Apple is earning most the profits in China (and elsewhere)
Mix in large volumes of low-end products sold to emerging Chinese markets outside of cities, and Apple's profitable, premium iPhones appear to be losing "market share."
Counterpoint said Apple's share of all smartphones shipments in China fell year over year from 12.5 percent to 10.7 percent, diluted by large sales of low-end phones to a different group of buyers.Huawei, combined with BKK's Oppo and Vivo brands, "contributed more than half of the Chinese smartphone market in Q1 2017" but accounted for less than 5 percent of global smartphone profits last year
If Apple saw any opportunity in the sub-$500 market segments, it would presumably enter them. Last spring, Apple's lowest priced iPhone SE reportedly won share in China.
However, below the price of iPhone SE, the growing bloom of cheap Chinese phones hasn't resulted in profitability for makers.
China's Huawei, combined with BKK's Oppo and Vivo brands, "contributed more than half of the Chinese smartphone market in Q1 2017" but accounted for less than 5 percent of global smartphone profits last year. Xiaomi and ZTE couldn't report profits at all.
Just in China, Apple earned about $10 billion from iPhones last year, almost four times as much as the top five domestic brands combined.
China's ambitious LeEco aimed at producing $399 phones and growing globally, but after mocking Apple's iPhone SE as having a "very low level of technology," its own (slower) flagship failed to find a market, resulting in the company pulling out of its new American headquarters and curtailing its plans.
Cook "enthusiastic about our opportunity in China"
In Apple's most recent earning call, its chief executive Tim Cook noted that Apple's year-over-year performance in China has improved over the past two quarters.
"First half revenue was down 13 percent year over year, about a third of which was attributable to FX [unfavorable currency exchange rates]. That's in contrast to a 32 percent revenue decline in the second half of last year."
Cook also noted that "in Greater China, we were very pleased to see strong double-digit revenue growth from both Mac and Services during the March quarter," highlighting that Apple's sales growth goes beyond iPhones and that Apple's iOS installed base is buying apps.
"We also had great results from our retail stores in mainland China," Cook stated, "with total store revenue up 27 percent over last year and comp store revenue up 7 percent. These results contributed to our improving performance in Greater China."
Cook added, "we continue to be very enthusiastic about our opportunity in China."