'iPhone 8' may pair FaceTime camera with 24mm or 28mm adjunct lens for facial ID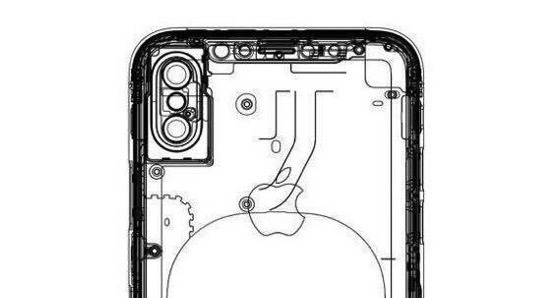 AppleInsider is supported by its audience and may earn commission as an Amazon Associate and affiliate partner on qualifying purchases. These affiliate partnerships do not influence our editorial content.
With LG Innotek's new Apple-specific facility pegged as the supplier for the front-facing cameras on the "iPhone 8," speculation has turned to what exactly is mounted to facilitate the rumored facial recognition feature said to be in the device.
According to a report by Mac Otakara, in addition to the current 32mm-equivalent camera, that there is a "possibility" that a wide-angle lens of 24mm will be installed either paired with the existing 32mm technology or coupled with a slightly smaller 28mm camera.
A single camera for facial recognition amplifies issues with the technology, such as using a picture to fool authentication routines. A pair of cameras allows for better rangefinding, and a better mathematical model of a face, similar to how a human's depth perception is better when using two eyes versus when one is covered.
If the report is accurate, the front-facing setup would be similar to that in the Oppo F3 Plus, LG V20 Pro, or Alcatel Flash. It is not clear where or how Mac Otakara has sourced its information.
Mac Otakara has at least occasionally proven accurate, having successfully predicted some iPhone 7 features like the removal of the headphone jack. The site has not disclosed if Thursday's report is gleaned from the same source as the accurate iPhone 7 data.
LG Innotek is supplying facial recognition camera modules for Apple's "iPhone 8," with an initial order said to be worth about $238.5 million. LG Innotek already supplies rear-facing, dual-lens camera modules for the iPhone 7 Plus.
The "iPhone 8" is predicted to sport an edge-to-edge OLED panel with a 5.1-inch user space — the rest dedicated to virtual buttons. Slimming or removing the bezels would allow Apple to cram a larger battery into a form factor similar in size to the 4.7-inch iPhone 7. Also expected is a new 3D facial scanner .
Some reports have suggested that the starting price of the "iPhone 8" will exceed $1,000.