Apple's 'iPhone 8' to boast larger Plus-sized battery in form factor similar to 4.7" iPhone 7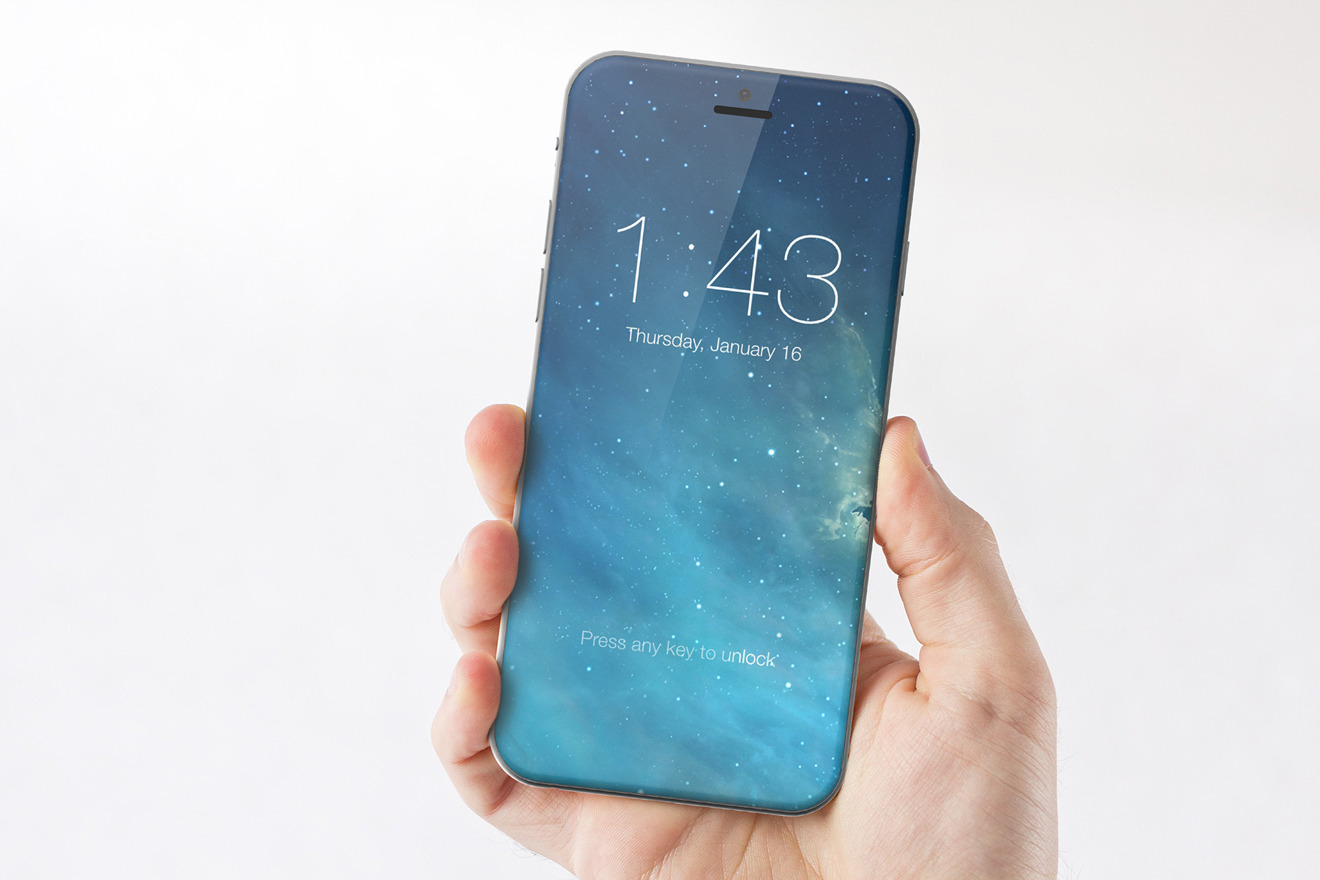 By shrinking components inside of its next-generation flagship iPhone, Apple apparently plans to squeeze a Plus-sized battery into a smaller form factor, new details reveal.
Analyst Ming-Chi Kuo of KGI Securities expects that Apple will fit a 2,700 mAh battery inside of the so-called "iPhone 8," expected to launch later this year. That would put the battery capacity on par with the current iPhone 7 Plus, despite having a smaller form factor.
In fact, with a 5.1- to 5.2-inch edge-to-edge OLED display, Kuo indicated that the "iPhone 8" or "iPhone X" will carry dimensions similar to the 4.7-inch iPhone 7.
He revealed that Apple plans to accomplish this with a stacked logic board, called a substrate-like PCB mainboard. Shrinking the components themselves is necessary, Kuo said, because battery technology is not expected to improve in the next 3 to 5 years.
In addition, thanks to the use of a low-power OLED panel, Kuo said that the battery life of the "iPhone 8" could be even better than a 5.5-inch LCD iPhone.
With an OLED screen, "black" (unused) pixels are not lit, and therefore do not require as much power as illuminated pixels. With an LCD screen, the entire panel is backlit — even black pixels — which can reduce battery life, particularly if the backlight is set to a brighter option.
If Apple were to include a "dark mode" option in a future version of iOS, it could offer even greater battery savings with an OLED display. The company already uses this same approach with the Apple Watch, featuring largely black backgrounds in watchOS to take advantage of the wearable device's OLED screen.
The combination of wireless quick charging capabilities and better-than-ever battery life could satisfy consumer needs for more uptime on their iPhone.
Beyond battery improvements and an edge-to-edge OLED display, the handset is also expected to feature a curved glass back and entirely new industrial design. It's rumored that Apple could embed key components of the device — including the earpiece speaker, Touch ID sensor and FaceTime camera — beneath the OLED screen, allowing for a seamless appearance on the front of the device.
All three handsets — the 4.7-inch "iPhone 7s," the 5.5-inch "iPhone 7s Plus," and the 5.1- to 5.2-inch "iPhone 8" are expected to debut in Apple's normal September timeframe later this year. It has been suggested that the "iPhone 8" could cost upwards of $1,000.