Intel teases speedy 'Coffee Lake' processors that could come to Apple's 2018 MacBooks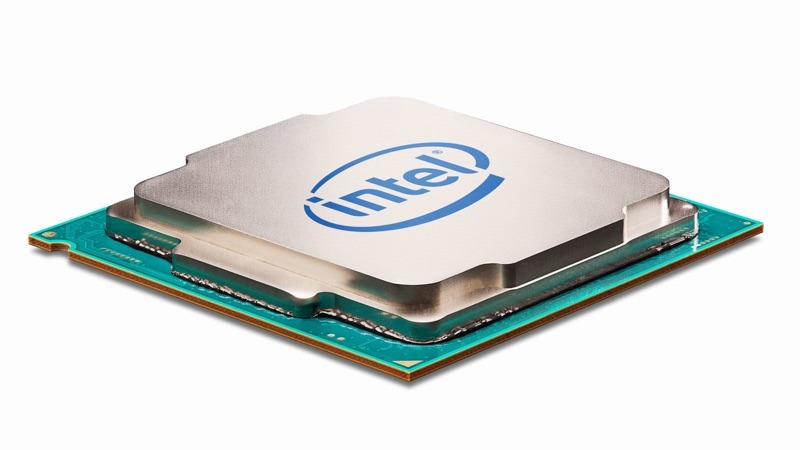 Intel's 8th-generation processors, codenamed 'Coffee Lake,' will be faster than the previous generation by a wider margin than previously thought, with the chip producer claiming the new generation could offer 30 percent more performance compared to the 7th-generation 'Kaby Lake' chips, believed to be used in the upcoming MacBook refresh.
In Intel's testing of the "Coffee Lake" processors, the chip maker claimed it saw a "performance improvement of more than 30 percent" over the 7th-generation equivalents. During its investor meeting in February, Intel had initially claimed the performance improvement between the processor generations was 15 percent.
The footnotes from the Computex statement by Intel Client Computing Group Corporate VP and General Manager Gregory Bryant that this performance improvement was seen under a single synthetic benchmark, SYSmark 2014 version 1.5, and between just one processor from each generation. For "Kaby Lake," Intel used an i7-7500U processor with 8 gigabytes of DDR4-2133 RAM, while "Coffee Lake" was represented by "estimates" for a processor, with a turbo clock speed of up to 4GHz, an undisclosed base clock, and using DDR4-2400 memory.
The note advises performance estimates are "Pre-Silicon and are subject to change," with a 7-percent margin of error. Despite this, if Intel's figures are accurate and the supposedly comparable processor enters production, computers using "Coffee Lake" chips will still see a substantial improvement compared to the previous generation.
Intel declined to provide further details about the "Coffee Lake" chips, advising it will provide more information "in the future."
"Coffee Lake" is an optimization of "Kaby Lake," which Intel continues aiming for release in the second half of 2017, with the first devices using the processor expected by the holiday season. It will be the fourth chip generation to use the 14nm process, with "Coffee Lake" becoming the third "tock" in a row for Intel's retired "tick-tock" development strategy.
While "Coffee Lake" is a promising chip for future use in Apple's MacBook Pro line in the future, it is unlikely that it will be equipped with 32 gigabytes of memory. "Coffee Lake" does not include support for LPDDR4, which would allow for such quantities of memory to be used without requiring a new RAM controller, with its exclusion limiting memory to 16 gigabytes.
It is more probable that 32 gigabytes will be offered to MacBook Pro customers if Apple uses "Cannon Lake," the first Intel chips produced using a 10-nm process, offering a reduction in power usage compared to previous generations. Last month, comments from a company executive revealed uncertainty over whether the first shipments of the "Cannon Lake" processors will occur this year, or if it will ship at the start of 2018.
Currently, 7th-generation "Kaby Lake" processors are expected to be used in a future refresh of Apple's notebooks and iMacs. Replacing the "Skylake" chips used in the 2016 MacBook Pro, "Kaby Lake" will offer marginal performance improvements, but with lower power consumption.