Inside iOS 11: Apple's Photos app gains native support for animated GIFs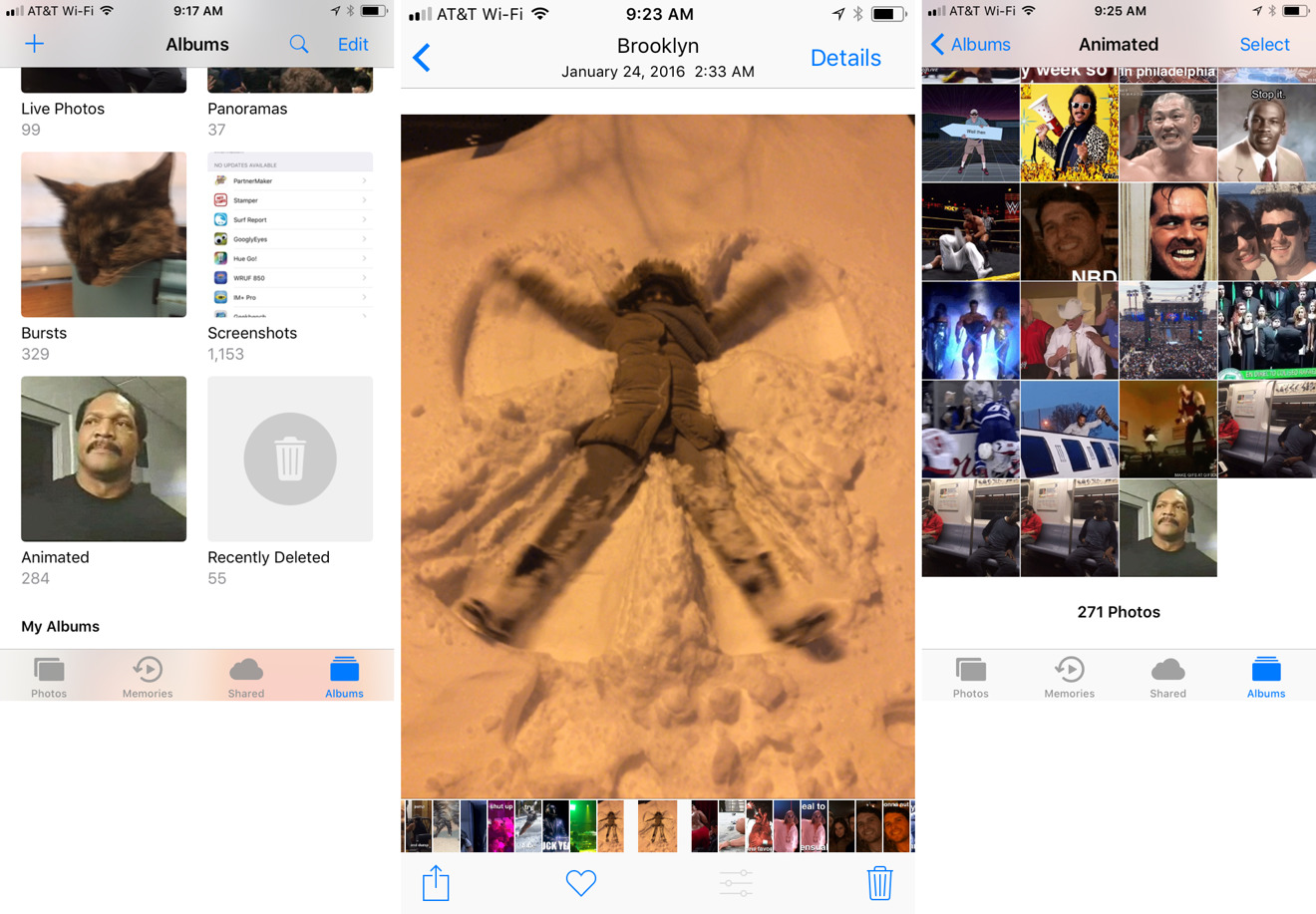 Apple's newly released iOS 11 update adds support for viewing animated GIFs in the native Photos app, and also automatically sorts them into a dedicated folder of animated images, making it even easier to find the pictures you are looking for.
Editor's note: This article was originally published in June following the beta release of iOS 11. It has been updated and republished for the public launch of iOS 11.
iOS 11 leaves GIFs static in thumbnails, but puts them in motion once tapped or previewed. Apple has also introduced an "Animated" folder to Photos, where any similar file should automatically be sorted.
Until now, animated GIFs worked only in messaging and third-party apps, despite Apple's similar Live Photos format, launched alongside iOS 9 and the iPhone 6s in 2015.
Some other iOS 11 changes include a new Control Center, a Files app, person-to-person Apple Pay transfers, and iPad-oriented features such as drag-and-drop, a Mac-style dock, and simpler multitasking.
iOS 11 is now available. It runs on the iPhone 5s and newer.