Tim Cook talks HomePod's philosophy, ARKit's potential market impact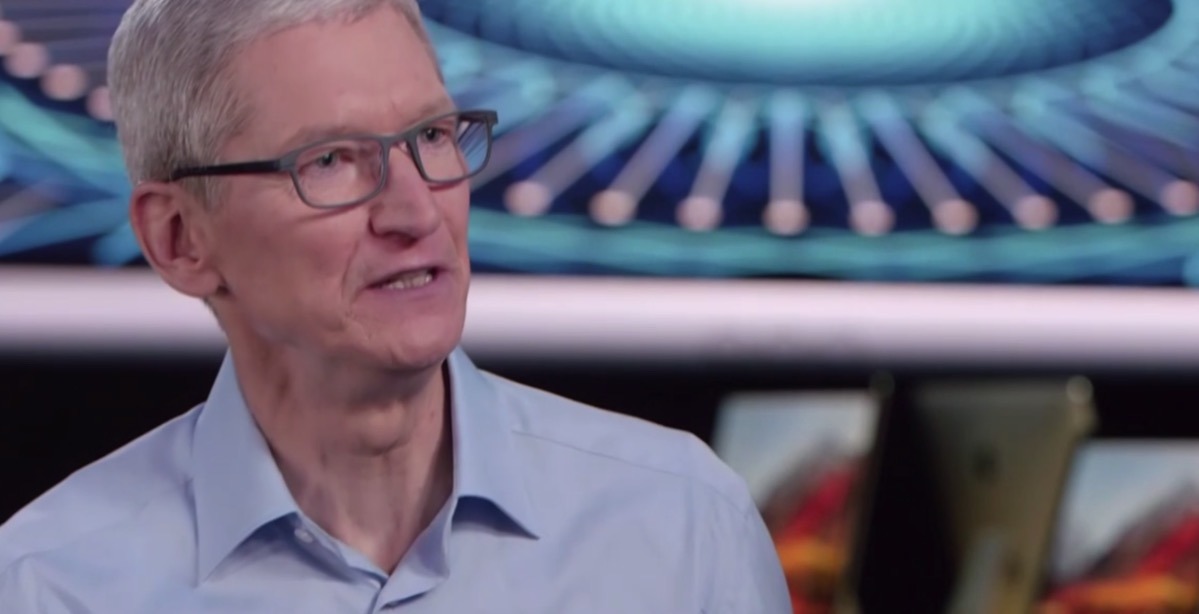 AppleInsider is supported by its audience and may earn commission as an Amazon Associate and affiliate partner on qualifying purchases. These affiliate partnerships do not influence our editorial content.
Apple Chief Executive Tim Cook this week answered questions surrounding the the reasoning behind ARKit and the new HomePod announced during the WWDC keynote, calling the new speaker a "breakthrough" and Apple's ARKit's impact "profound."
Speaking with Bloomberg shortly after the WWDC keynote, Cook fielded an assortment of questions, mostly discussing the new product release, and Apple's future plans.
"What we've tried to do is build something that is breakthrough speaker first," said Cook, responding to a question about why people should buy the $349 HomePod over Amazon's cheaper Echo. "Music is deep in our DNA dating back to iTunes and iPod. Number one, we wanted something that sounded unbelievable."
The host pressed Cook about how to sell the device to customers, when the Amazon Echo stand-alone speaker sells for less than half the price of the HomePod.
"I think when people listen to it, they're going to be shocked over the quality of the sound, and of course it does a number of other things," Cook said, talking about Siri controls on the device."We wanted a really high quality audio, as well."
"One of the advantages that we have is that there are a lot of things that Siri knows to do from the cloud," he added. "We'll start with a patch of those as (marketing chief) Phil (Schiller) showed you today during the keynote, and then you can bet that there's a nice follow-on activity as well."
Cook was asked about what Apple watchers could read into Apple's implementation of the HomePod, and what could be gleaned about future products from it. Cook warned to not try to tell the future from one product, and the HomePod stands on its own, and is a logical part of Apple's evolution.
"What I would read into is is that Apple is a company that deeply cares about music, and wants to deliver a great audio experience in the home," answered Cook. "We feel like we reinvented it in the portable player arena, and we feel like we reinvented it in the home arena as well."
Cook was also asked about how long the HomePod had been in development, and the CEO responded by touting the advanced technology within the forthcoming media player.
"To get the experience that we wanted and the quality that we wanted ... it takes multiple years to do from the core technology and building up to the product," he explained.
Apple, and augmented reality
"I'm incredibly excited about AR. I think this is profound," Cook said about the first Apple-driven augmented reality release in ARKit. "I think that we today, as we get the developer release out in the hands of the developers, we'll have the largest augmented reality platform in the world."
Cook denied to divulge future plans for augmented reality when pressed, saying that ARKit was a "foundation" for future releases.
"For us its never been about being first to anything. "We didn't have the first MP3 player, we didnt have the first smartphone, we didn't have the first tablet," declared Cook about Monday's announcements. "Arguably we shipped the first modern MP3 player, we had the first modern smartphone, and the first modern tablet."
"For us it's not about being first," Cook emphasized, "It's about being the best."
Monday's interview also addressed Cook's discussions with President Donald Trump regarding climate change, as well as Apple giving assistance in the form of data it had on hand to U.K. investigators following terrorist attacks.