DirecTV Now dropping Safari support for browser streaming in favor of Chrome exclusivity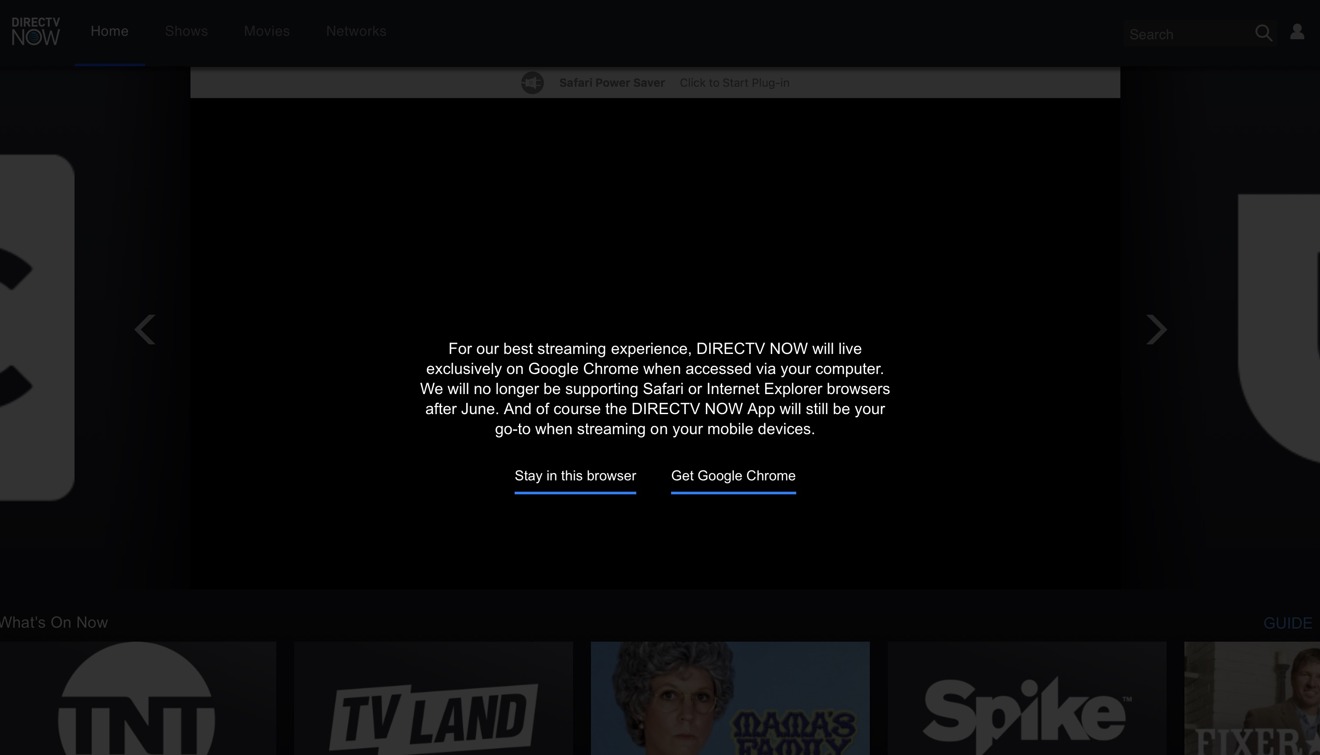 AT&T's DirecTV Now has started to warn users of its Internet TV service that it will stop supporting Safari on Mac for streaming video at the end of June, with subscribers advised to switch to Google Chrome if they want to continue streaming through a browser on the Mac desktop.
AppleInsider reader Dan Shearin noticed a message to users upon logging into the service in Safari, a notification confirmed by AppleInsider's own test. The message briefly advises of the change in browser support, advising DirecTV Now will only work "exclusively" with Chrome to provide the "best streaming experience."
"We will no longer be supporting Safari or Internet Explorer browsers after June," the notice reads, before continuing "of course the DirecTV Now app will still be your go-to when streaming on your mobile devices." The message concludes with two links, with one keeping the user viewing the site in Safari, while the other takes the user to a page to download Chrome.
So far, this notification appears to be the only sign of the change in support for DirecTV Now, with no mention in its support pages.

The service's Help Center pages state it is compatible with Internet Explorer 11 or later for Windows, Chrome from version 50, and Version 8 of Safari or later. A further note recommends Chrome for online streaming, before suggesting Internet Explorer and Safari could be used to "manage your DirecTV Now account."
It is likely that, after support for Safari is dropped, the ability to access accounts will still be available to Safari users beyond June.
AppleInsider contacted AT&T regarding the matter. AT&T declined to comment on the reasoning behind the shift, but did advise "the screenshot you were sent is accurate."