Apple AirPort not on latest 'Vault 7' list of gear susceptible to factory firmware hack by CIA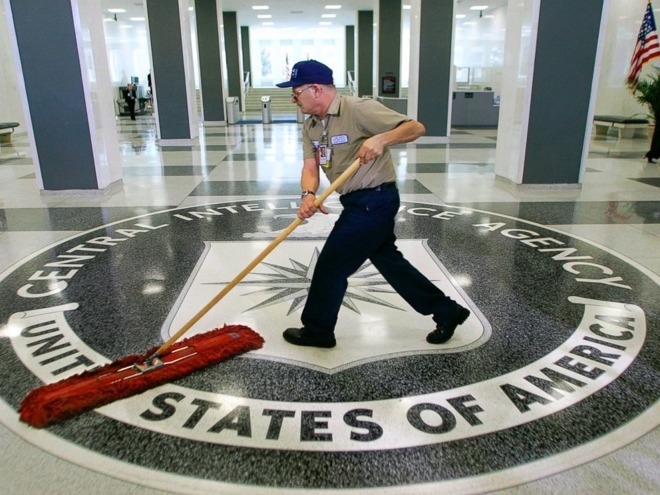 The latest dump of "leaked" documents from WikiLeaks reportedly from the CIA details the "Cherry Blossom" firmware modification program, which allowed intelligence agencies to change firmware in a networking company's factories — but Apple AirPort hardware appears to be unaffected by the effort.
The latest dump from the "Vault 7" data details the program where the U.S. CIA was able to redirect a surveillance target's web traffic, scan for passwords, and monitor site visits from a penetrated router. The two methods of installing the package are either another undetailed tool called Claymore, or through a "supply-chain operation" in the factories or distribution chains themselves.
The document dump of files generated by the CIA from as late as 2012 claims that devices from Asus, Belkin, Buffalo, Dell, DLink, Linksys, Motorola, Netgear, Senao, and US Robotics were susceptible to the attack vector. According to WikiLeaks, the Stanford Research Institute was a key partner in developing the CIA's tool.
A "Vault 7" dump surrounding Apple wireless networking equipment circulated in March. The "Harpy Eagle" project sought to penetrate the AirPort family of hardware, but failed with all efforts stymied by a combination of Apple's encryption efforts, and the company's custom hardware solutions.
There were no no fully functional or reliable exploits published that allowed the CIA to insert itself in a target's network through AirPort router hardware. Since the data dump's conclusion at the end of 2015, Apple has released four firmware updates for the hardware, further setting back the intelligence community's efforts.
Apple revealed after the initial data dump that it had patched most of the CIA's exploits in iOS 10.
The future of Apple's AirPort hardware is unclear. Internal departmental changes, reinforced by a report about Apple engineers now at eero, suggest that Apple has no plans to update its existing lineup of routers, including the AirPort Extreme, Time Capsule, and AirPort Express, but do not discount the possibility of the functionality being added to a different product. Apple's AirPort Express network extender and AirPlay audio target have not even been updated to the 802.11ac Wi-Fi specification, many years after release.
Without specifically confirming the dissolution of the AirPort hardware division, AppleInsider has been told by sources within Apple not authorized to speak on behalf of the company that the AirPort ecosystem back to the 802.11n version of the AirPort Extreme basestation would be made "as safe as possible for as long as possible."