Apple supplier Foxconn planning $10B US investment, eyeing six states for display plant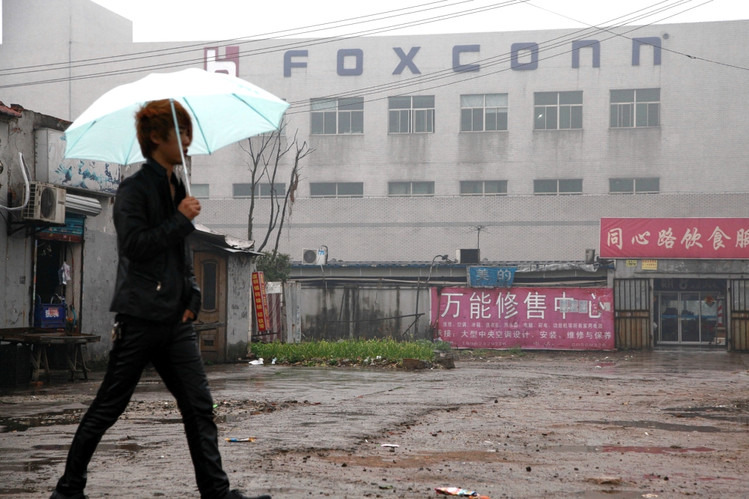 AppleInsider is supported by its audience and may earn commission as an Amazon Associate and affiliate partner on qualifying purchases. These affiliate partnerships do not influence our editorial content.
Apple's main assembly partner, Foxconn, is reportedly planning to invest $10 billion or more across several U.S. states, although the company is still deciding on which ones — including where to put a $7 billion display plant.
Investments are being considered in Ohio, Pennsylvania, Michigan, Illinois, Wisconsin, Indiana, and/or Texas, Bloomberg quoted Foxconn chairman Terry Gou as saying at a Thursday shareholders meeting. The display plant could go up in one of six states, he noted, without mentioning the candidates.
The chairman likewise didn't offer a timeframe, except that a decision on where to build the display facility should come by July. He did comment that he's been in talks with the White House and multiple state governors, one of whom even called shortly before the shareholders meeting was about to start.
Gou suggested that Foxconn could help create "tens of thousands" of jobs in the U.S., even as the company is increasing automation in China to reduce labor expenses.
Last week a report suggested that Foxconn is focusing on Wisconsin as a possible factory location. Visiting Milwaukee, in fact, U.S. President Donald Trump said that government officials were "negotiating with a major, major incredible manufacturer of phones and computers and televisions," and that he thought "they're going to give the governor a very happy surprise."
On the separate topic of buying Toshiba's memory business, Gou claimed that despite that company choosing another bidder, Foxconn hasn't been shut out.
"The Toshiba deal isn't over," he said. "It is similar to Sharp's story. I believe we still have a big chance."
Foxconn infamously outbid other parties for Sharp, only to slash its offer once a deal seemed secure. In the case of Toshiba's memory unit, a Foxconn consortium including Apple and Dell has reportedly floated spending as much as $27 billion — much less than the $17.9 billion being tendered by the preferred bidders, a group led by Bain Capital and Japanese government investors.