New video features Scott Forstall, Tony Fadell, Greg Christie discussing early iPhone development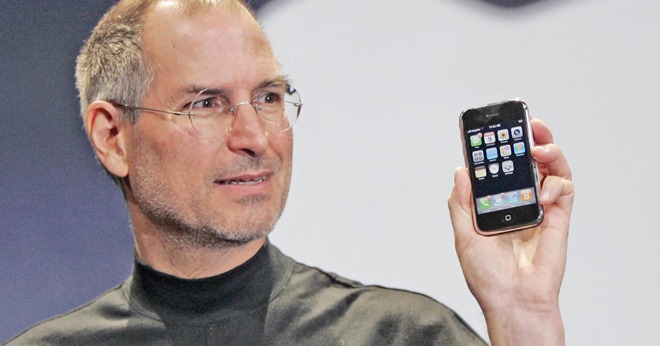 AppleInsider may earn an affiliate commission on purchases made through links on our site.
Celebrations of the tenth anniversary of the iPhone continue, with former Apple executives Scott Forstall, Tony Fadell and Greg Christie discussing the early iPhone development process in a new interview.
A new video published by the Wall Street Journal and shot at the Computer History Museum features the trio at the head of designing the phone speaking about interactions with Apple CEO Steve Jobs, and assorted challenges
According to all three executives, Jobs was the key behind the initial concepts behind the device, as well as the taskmaster behind it. When the "Project Purple" team fell behind, he gave them a deadline of two weeks to fix what wasn't working, or he'd give the project to a different design team.
The biggest challenge wasn't execution of the touch screen, according to the video. Instead, it was a precise execution of the keyboard. To refine the keyboard, Forstall hijacked the development team for a few weeks, with a rudimentary predictive engine making hit areas for expected next letters enlarging invisibly to the user.
Complicating development, the software team wasn't able to see the hardware, and vice versa. As a result, no single person had a full video of what the iPhone would look like and how it would operate.
"He didn't say a thing and he didn't gesture. He didn't ask a question. He sat back and said, Show me it again,'" said Christie about showing the user interface to Jobs. "So we go through the whole thing again and Steve is pretty much blown away by the demonstration. So our reward for doing well on that demonstration to was to kill ourselves over the next two and a half years."
Forstall joined Steve Jobs at NeXT in 1992, and remained after the purchase of the company by Apple. Forstall led the "Aqua" user interface in OS X, and supervised the creation of Safari, prior to his role on the iPhone team. He departed Apple in October 2012.
Christie joined Apple in 1996, and started his work with Apple on the Newton. He is named on about 100 patents for user interface ideas for iOS, and was the head of Apple software design, reporting to Senior Vice President of Software Engineering Craig Federighi. Christie retired in 2014, but was rumored to be butting heads with Chief Design Officer Jony Ive prior to his departure.
Fadell started working for Apple in February 2001 as a contractor designing the iPod. He was hired by Apple to run the iPod devision in April of the same year. He departed the company in November 2010, to form Nest Labs.
The interviews were shot individually, and edited in to one piece. Reportedly, tensions exist between Forstall and Fadell.