Pandora's CEO & other execs leave ahead of $480M Sirius XM investment [u]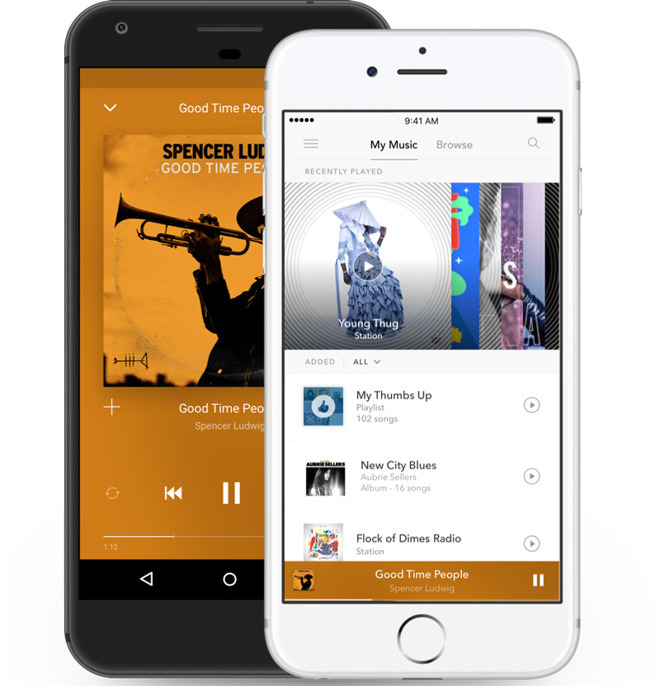 Three major executives — including founding CEO Tim Westergren — are officially leaving Pandora, one of Apple's biggest rivals in the streaming music space. [Updated with Australia and New Zealand pull-out]
Aside from Westergren, the company is also losing its president, Mike Herring, and Nick Bartle, who was hired on as chief marketing officer just last fall, Recode reported on Tuesday. CFO Naveen Chopra will temporarily replace Westergren as CEO, and Jason Hirschhorn will take over Westergren's place on the board of directors.
It's not yet known why the departures were announced, but earlier this month Pandora agreed to sell a 19 percent stake to satellite radio firm Sirius XM in exchange for a $480 million investment. Under the terms of that agreement, Sirius will be unable to buy more shares for at least 18 months, or acquire more than a 31.5 percent stake without approval by Pandora's board.
The deal will also result in three out of nine spots on the board going to Sirius however, including the chairman position. It could be that Sirius feels a radical shakeup is needed to make Pandora more competitive.
While Pandora has some 76.7 million listeners, numbers have been shrinking, and most are listening to its free ad-based radio tier, from which revenues have been insufficient. In the past year the company has launched not one but two new paid plans — the first, Plus, simply upgrades radio listening with things like better quality, no ads, and limited offline support. Premium is a full-scale on-demand service competing directly against Spotify and Apple Music, but has only been available to the public since April.
Apple has somewhere over 27 million subscribers. All of them are paid customers, since the company doesn't offer free listening past the first three months. It also uses music streaming mostly as a way of attracting people to its highly profitable hardware.
Update: Pandora informed Billboard that the company is halting operations in its only two markets outside the U.S., Australia and New Zealand, within the next few weeks. The company employs some 60 people at its Australian offices alone, and in March had over 5 million registered users in the ANZ region.
"While our experience in these markets reinforces the broader global opportunity long-term, in the short-term we must remain laser-focused on the expansion of our core business in the United States," a representative said.