Samsung expects to break operating profit record in second quarter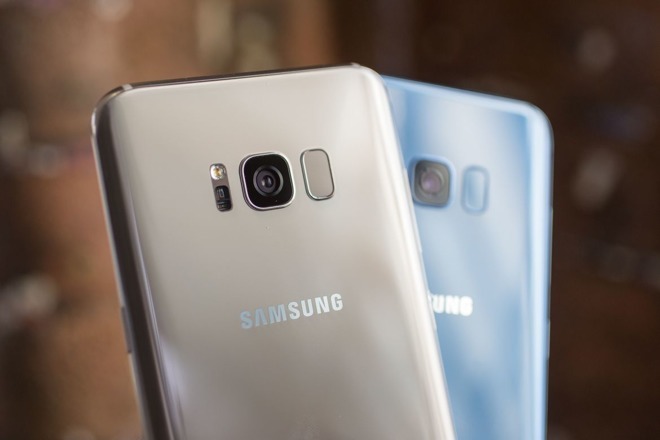 AppleInsider is supported by its audience and may earn commission as an Amazon Associate and affiliate partner on qualifying purchases. These affiliate partnerships do not influence our editorial content.
Samsung on Friday local Korea time announced financial expectations for the second quarter of 2017, saying sales likely drove a 72 percent increase in operating profit compared to the same time last year.
The Korean tech giant estimates it raked in an operating profit of 14 trillion won ($12.11 billion) for the quarter ending in June, reports Reuters. The performance would mark a new watershed for the company, and beats a 13.1 trillion won average of 19 analyst estimates compiled by the publication.
Samsung expects revenue to be up 18 percent year-over-year at 60 trillion won, again above analyst forecasts of 59 trillion won.
If Samsung's estimates are accurate, the company will enjoy back-to-back record-breaking quarters. For the quarter ending in March, Samsung managed to reach an operating profit of 9.9 trillion won on revenues of 50.55 trillion won.
Although the Apple competitor failed to offer details on what, exactly, is driving profits to such heights, industry watchers believe Samsung's memory chip division is to thank for the continued boost. The company is the world's largest purveyor of memory chips and has profited greatly on a memory "super-cycle" fueled by burgeoning technology like cloud computing and artificial intelligence services.
The report also notes OLED panel sales likely helped push growth to new levels. A portion of those orders is rumored to come from Apple, which is primed to release an OLED-toting "iPhone 8" later this year. According to supply chain rumblings last month, Samsung will produce some 80 million OLED screens for "iPhone 8" in 2017 alone, an order estimated to eat up about half of Samsung's manufacturing capacity.
Recent reports suggest Samsung is investing $21 billion in new OLED production infrastructure, a move that will help bolster output once Apple fully commits to the technology.
Samsung's estimates arrive amidst a string of controversies. Last year, the company's mobile division suffered a $5 billion blow when then-new Galaxy Note 7 units began to catch fire due to what was later established as battery manufacturing flaws. The model was ultimately recalled and discontinued. Later, Samsung head Jay Y. Lee was arrested on allegations of bribery, perjury and embezzlement related to the corrupt activities of impeached South Korean President Park Geun-hye.
Samsung will produce a more detailed overview of its second quarter finances when it reports earnings at the end of July.