Samsung reportedly on track to deliver 80 million OLED screens for 'iPhone 8' before end of year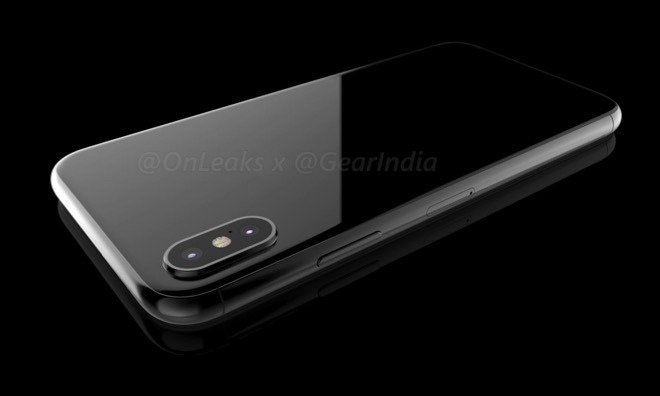 Samsung appears poised to deliver around 80 million OLED screens suitable for the "iPhone 8" before the end of 2017 — but a later than expected date for mass shipments for the phone is still expected.
The report making the claim originates from DigiTimes, citing "sources from the upstream supply chain." According to the sources, Samsung and other component manufacturers have geared up for supplying components for not just the "iPhone 8," but the "iPhone 7s" family as well.
Apple's order will take about half of Samsung's manufacturing capacity for the six months remaining until the end of 2017. Samsung's production remainder will be used mostly to supply its own needs, but allegedly some will be held in reserve should Apple place additional orders.
DigiTimes expects that Apple will ship around 50 million of the "iPhone 8" before the end of 2017 — but will only have about three million on hand for the start of sales. The report claims that true mass production of the device won't pick up in volume until mid-September.
The report echoes two previous rumors that Apple had signed a deal with Samsung to supply the panels.
DigiTimes does generally provide accurate information from within Apple's supply chain, but has a poor track record for predicting Apple's future product plans.
The "iPhone 8" is predicted to sport an edge-to-edge OLED panel with a 5.1-inch user space — the rest dedicated to virtual buttons. Slimming or removing the bezels would allow Apple to cram a larger battery into a form factor similar in size to the 4.7-inch iPhone 7. Also expected is a new 3D facial scanner .
With a complete redesign said to be forthcoming in the device implementing a curved glass back with wireless charging, some reports have pegged the starting price of the "iPhone 8" at more than $1,000.