Will the 'iPhone 8' cost $1200+? Apple has already been pushing flagship prices higher for years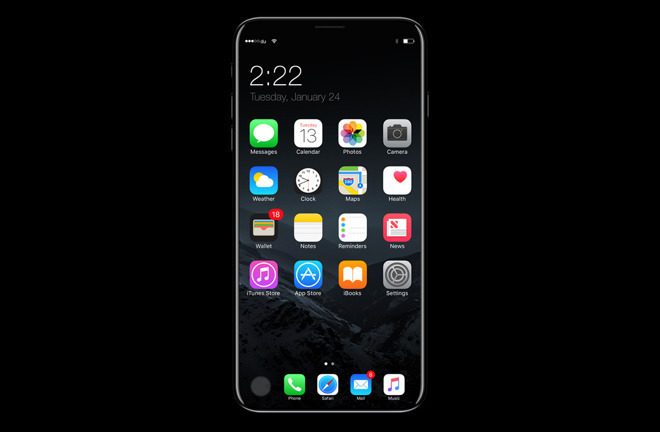 This fall's redesigned flagship iPhone is expected to be the most expensive handset Apple has ever produced. But that shouldn't come as a surprise to anyone who has been watching the company push even further into premium pricing for some time.
iPhone prices have been increasing for years
On the iPhone alone, prices have been steadily creeping higher since the debut of the jumbo-sized iPhone 6 Plus in 2014. Since then, Apple has only further incentivized its Plus models, most notably last year with the iPhone 7 Plus and its dual-lens camera capable of portrait mode — something the smaller iPhone 7 lacks.
The iPhone 7 Plus also held the distinction of being the most expensive iPhone ever, coming in at $769 for the entry-level capacity — a full $20 more expensive than the iPhone 6s Plus cost a year prior.
Users who want the jet black finish for the iPhone 7 series pay even more, as it only comes in capacities of 128 and 256 gigabytes, starting at $869 for the iPhone 7 Plus.
iPads and Macs are more expensive too
The push toward higher pricing is not new, nor is it unique to the iPhone. Consider the iPad, which originally launched with a single model in 2010 for $499. Apple's flagship tablet carried that same entry price for years, until 2016, when the 9.7-inch iPad Pro jumped up to $599.
This year, the iPad Pro price went up again, as Apple went with a slightly larger 10.5-inch display and increased the entry price to $649.
The Mac, too, has seen prices on the latest models inch higher. Last year, when the MacBook Pro was redesigned with Touch Bar and USB-C Thunderbolt 3 ports, Apple hiked up pricing by at least $200 over the retail cost of the previous-generation MacBook Pro, starting at $1,499 for a 13-inch model without Touch Bar, and $1,799 with.
This year, Apple reduced the price of the entry model without Touch Bar to $1,299, but also slashed storage to 128 gigabytes, decreasing the value proposition of the notebook.
And consider Apple's successor to the MacBook Air lineage, the 12-inch MacBook. While Apple offered an 11-inch MacBook Air for under $1,000, the MacBook with 12-inch Retina display launched in 2015 for $1,299, and has maintained that price point ever since.
Apple has offset rising flagship prices with new entry-level models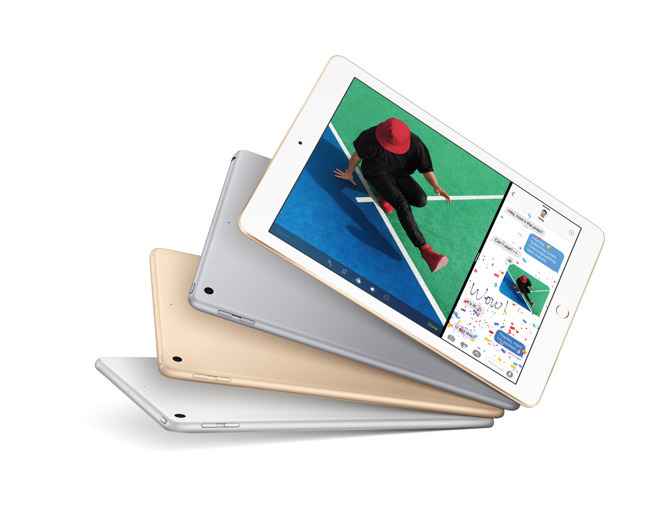 The fact that flagship models now cost more is not to say that Apple devices overall are getting more expensive. In fact, Apple has taken something of a two-pronged approach, introducing new entry-level models with legacy technology to reach lower-than-ever price points, while flagship models gain more features and become more expensive.
Consider the new $329 iPad, which debuted earlier this year at the lowest price point ever for a 9.7-inch Apple tablet. Or the iPhone SE, which arrived in 2016 for $399 — also the cheapest entry-level unsubsidized price for an iPhone seen to date.
Apple's approach has ensured that while its latest and greatest models are priced appropriately, the company's product lineup is becoming more affordable than ever.
Even on the Mac side, Apple continues to sell the outgoing MacBook Air, and even gave the thin-and-light notebooks a minor processor bump at last month's Worldwide Developers Conference. Sure, the MacBook Air may not feature a Retina display or most of Apple's latest and greatest features, but it still runs macOS and allows Apple to maintain a sub-$1,000 price point that is popular to a subset of buyers.
Enter the "iPhone 8"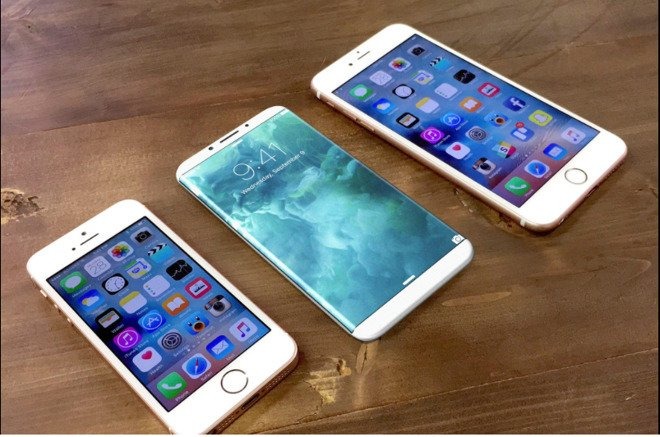 Since February, rumors have claimed Apple could charge more than $1,000 for this year's flagship iPhone. It's expected that Apple will introduce a new model with a redesigned chassis and a number of advanced technologies, including an edge-to-edge OLED display, facial recognition sensor, and inductive wireless charging.
But over the past few weeks, speculative discussion has debated whether or not Apple could charge even more than $1,000, creeping up past $1,200 for the cheapest possible model.
Apple commentator John Gruber of Daring Fireball recently made the case for a so-called "iPhone Pro" starting at either $1,199 or $1,249. The logic is that Apple won't be able to produce its new flagship model in massive quantities, so it will price the handset accordingly, while also offering customers an "iPhone 7s" series at typical price levels.
"In the same way it made sense for Honda and Toyota to create their Acura and Lexus divisions to sell higher-end cars without eroding the value or popularity of their best-selling Accords and Camrys, it makes sense for Apple to create a premium tier for the iPhone, the best-selling product the company has ever made and likely will ever make," Gruber said.
It would make sense for the "iPhone 8" or "iPhone Pro" to be Apple's most expensive iPhone ever. The company has made similar moves with its other popular products in recent years, including the iPhone 7 Plus, so another price hike wouldn't exactly be a surprise.
Whether Apple would go as high as $1,200 for an entry-level model, however, remains to be seen. That would be nearly twice the price of Apple's best-selling iPhone 7, which starts at just $649.
All is expected to be revealed in September, when Apple typically announces its fall iPhone lineup. Just don't be too surprised if the slick presentation from marketing chief Phil Schiller comes with sticker shock.