Mesh networking addition to Bluetooth LE revealed, could help boost Apple HomeKit coverage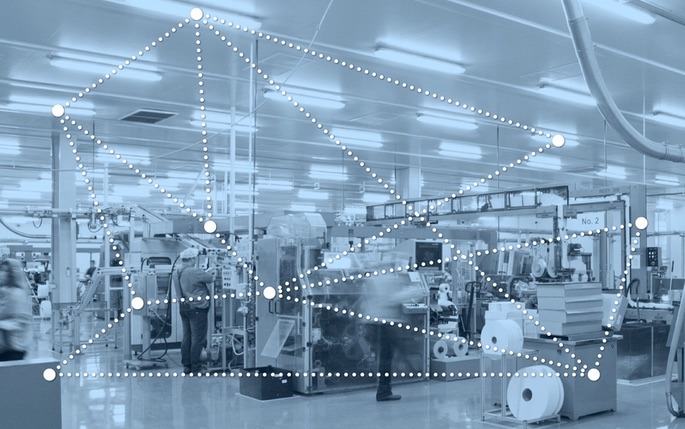 AppleInsider is supported by its audience and may earn commission as an Amazon Associate and affiliate partner on qualifying purchases. These affiliate partnerships do not influence our editorial content.
The Bluetooth Special Interest Group has updated the specification for the wireless communications technology, with the introduction of mesh networking allowing Bluetooth LE devices to more easily communicate with each other, potentially helping home automation platforms such as Apple's HomeKit as well as larger scale networks.
Introduced on Tuesday, the mesh networking addition will let compatible devices communicate with each other across the low-power wireless network. According to Bluetooth SIG, the technology is best suited for Internet of Things (IoT) applications, including building automation and sensor networks, with many devices communicating with each other across the inter-device network.
Compared to existing Bluetooth LE connections, Bluetooth LE mesh networking aims to reach much further than what is currently possible with the low-power radio technology. Instead of using a single central base station that handles communications with remote hardware, Bluetooth LE mesh networking will use other devices that use the protocol to rebroadcast the message along the network until it reaches its intended destination.
By allowing the data to hop between multiple Bluetooth LE devices, this can significantly extend the usable range of Bluetooth LE from a few hundred feet to potentially covering an entire city.
Bluetooth LE mesh networking is not meant to be a replacement for Wi-Fi, due to its low throughput of up to 1 megabit per second, but it will be enough for the relatively low-bandwidth communications between the connected devices. The advantage of the technology is more to establish and maintain the connection between devices than the speed.
For end users, the technology is most likely to be of use in home automation applications. A mesh network would allow for the inter-device network to be more durable and to work around obstacles, including thick stone walls and other surfaces that can block signals from passing through, minimizing dead spots within a home and garden.
In the case of businesses, the technology could be used to connect together a network of sensors monitoring industrial machinery and the local environment, offering data to automatically optimize production or to maintain security. It is also suggested companies could use the mesh networking for asset tracking purposes, noting the placement of equipment and the amount of available supplies or materials.
Due to the potential for messages between devices to be intercepted over the air, Bluetooth SIG advises messages sent across the mesh network will be encrypted at the network and application layer. Packets will be obfuscated to remove identifying information from the message, with communications secured using AES-CCM with 128-bit keys.
Typically new Bluetooth SIG standards for Bluetooth arrive on consumer devices roughly six months after the announcement. In this case, as it can be added to any existing hardware that supports Bluetooth 4.0 or Bluetooth 5.0, the mesh networking addition could reach consumers much sooner, depending on the manufacturer.
In the case of Apple, it is likely for its customers to find their iPhones and iPads gaining the technology, due to the vast majority of Apple's hardware including support for Bluetooth 4.0 or later. Apple is also an early adopter of new Bluetooth technology, and could be among the first major device producers to do so.
For HomeKit, the addition of Bluetooth LE mesh networking could make the smart home platform a more attractive proposition to home owners. While HomeKit does use Wi-Fi predominantly, it also uses Bluetooth LE connectivity, with the mesh networking potentially improving connectivity between devices without acquiring a separate Bluetooth hub to extend the network.