Intel reportedly disbands wearables division as it focuses on AR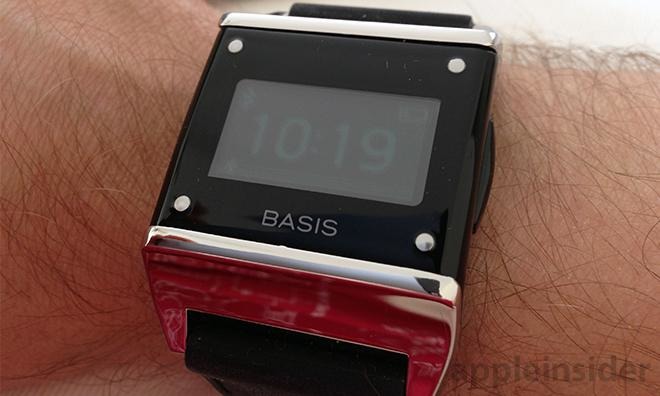 Intel has reportedly laid off the few employees working in its health wearables division, which includes fitness trackers and the Basis smartwatch, as the company refocuses on augmented reality.
Citing sources familiar with the matter, CNBC reports Intel eliminated its internal wearables group about two weeks ago as part of a transition away from health trackers to more current advanced technologies.
In 2014, Intel purchased smartwatch maker Basis to bolster its health-related product offerings. At the time, Intel had just released the Quark embedded processor and the Edison smart chip, both competitors to fitness-related components manufactured by segment leaders Qualcomm and Texas Instruments.
AppleInsider went hands-on with a Basis device prior to Intel's acquisition of the company. The watch itself was well built, but more importantly integrated advanced sensors to detect heart rate, skin temperature and perspiration, to varying levels of accuracy.
The Basis purchase was followed by the 2015 acquisition of Recon, which designed and manufactured heads-up display hardware for action sports enthusiasts.
Despite the substantial investments, Intel appears to have cooled to the idea of marketing its own wearable devices.
Last November, a TechCrunch report in November claimed the company was stepping back from wearables. Intel refuted the report, saying it had "several products" in the works to accompany then-recent launches like the TAG Heuer Connected watch and Oakley Radar Pace smart eyewear.
But today, CNBC said Intel axed about 80 percent of the Basis group during the November timeframe. An unknown number of employees were offered jobs in other areas, though it is unknown whether those people stayed with the company.
Separate sources said Intel's New Technologies Group has turned its focus toward augmented reality solutions.
As noted in the report, Intel continues to advertise its wearables technology through a dedicated webpage, including partnerships with Tag Heuer, New Balance and Oakley. On the same page, the company promotes its Curie processor, billed as a "microcomputer" designed to accelerate the development of wearables and wearable technology.
If Intel has indeed moved on from wearables, it will be just the latest firm to abandon such devices amidst heated competition from market leaders Apple and Fitbit. Earlier this month, Jawbone, once a promising standout in the fitness band field, reportedly began the process of shuttering consumer operations.