LG to be exclusive supplier of L-shaped 'iPhone 9' batteries, report says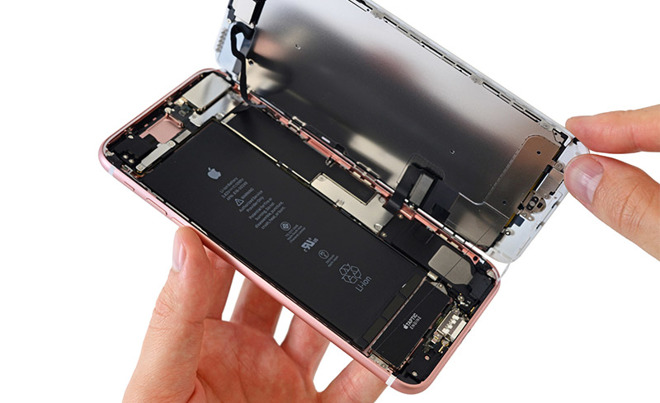 Apple is months away from announcing an expected "iPhone 8" device, but rumors are already swirling about its successor, with one report claiming LG is to be the sole provider of batteries for the device.
Citing an unnamed source, Korea Economic Daily on Thursday reported that Apple has selected LG Chem as an exclusive supplier for batteries bound for a next-generation iPhone due for release in 2018.
LG has supposedly invested "hundreds of billions" of won in dedicated battery manufacturing facilities and will be ready to begin full-scale production early next year, the source said. The person added that the South Korean company will supply all batteries for "iPhone 9," expected to debut in the second half of 2018.
According to the report, Apple's next-next-generation iPhone will adopt a battery module that is "bent" or extended to one side at its bottom to form an "L" shape. Since its release, iPhone has relied on standard rectangular "jelly roll" lithium-ion batteries.
Rumors of L-shaped iPhone batteries first cropped up in April when KGI analyst Ming-Chi Kuo predicted Apple to employ the novel two-cell design in the upcoming "iPhone 8." The optimized shape not only maximizes internal space afforded by developments in component miniaturization and integration, but also boosts charging speeds.
Whether or not Apple will deploy the advanced battery technology in "iPhone 8" remains unknown.
Apple is widely expected to unveil its next-generation iPhone this fall alongside iterative improvements to iPhone 7 series handsets. The "iPhone 8" is rumored to incorporate exotic tech like a full-face OLED screen, front-facing 3D-sensing camera, wireless charging and embedded Touch ID sensors.