How Apple's 'iPhone 8' could improve battery life with 2-cell design, OLED screen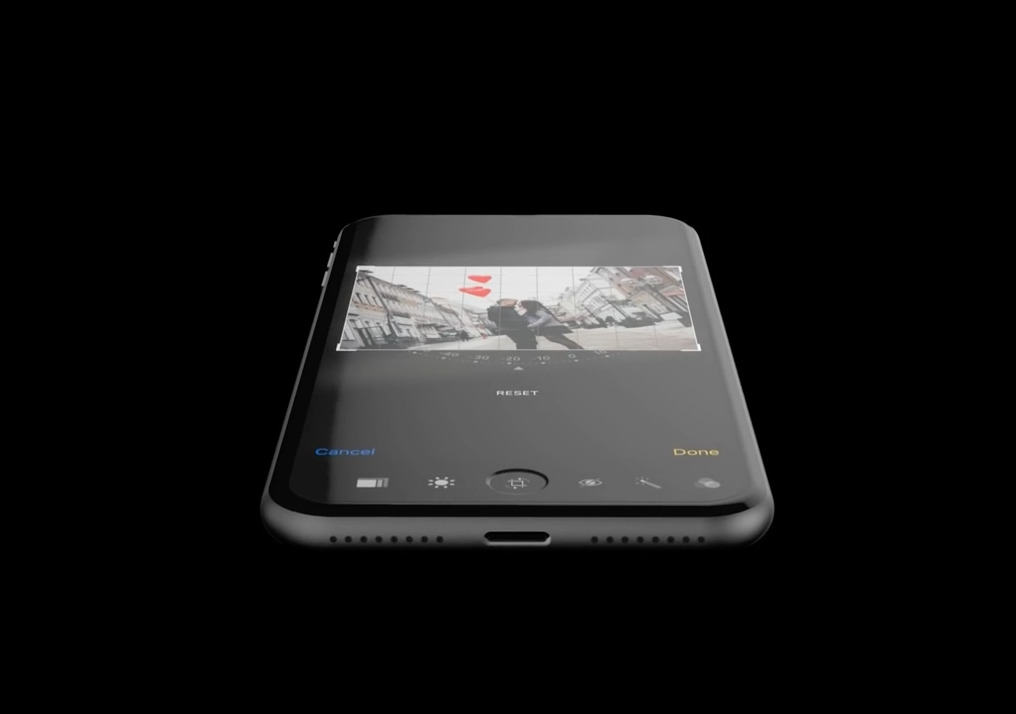 The hurdles to better battery life in modern devices are both technical, in terms of power consumption, and physical, as limited by space available. Apple's upcoming "iPhone 8" is rumored to address both of those issues, potentially allowing for longer battery life than ever.
Doing more with less
But the "iPhone 8" is also said to have dimensions similar to the smaller 4.7-inch iPhone 7, meaning Apple could offer the best of both worlds — portable form factor with much longer battery life.
For comparison, the iPhone 7 has a 1,960 mAh capacity battery, while the iPhone 7 Plus has 2,900 mAh.
Where would Apple find the space to fit such a large battery in a device expected to have a 5.2-inch edge-to-edge screen? It's rumored that Apple will accomplish this by shrinking the parts inside of its premium-priced handset, rumored to debut later this year in September.
Efficiency, efficiency, efficiency
According to KGI Securities analyst Ming-Chi Kuo, Apple plans to use a stacked logic board, called a substrate-like PCB mainboard, to allow more space inside of the "iPhone 8" chassis.
Shrinking the size of the mainboard also has the added benefit of allowing for greater energy efficiency. The one-two punch of a larger battery and more efficient parts has led Kuo to predict that the "iPhone 8" could boast even better battery life than the iPhone 7 Plus.
In addition, it's also heavily rumored that the "iPhone 8" will see Apple make the switch to an OLED display, ditching the legacy LCD panels that have been found in all iPhone models to date. This change could be significant for battery life in a few ways, not the least of which is the fact that backlight-free OLED panels are typically thinner than their LCD counterparts, once again freeing up more valuable space within the iPhone's design.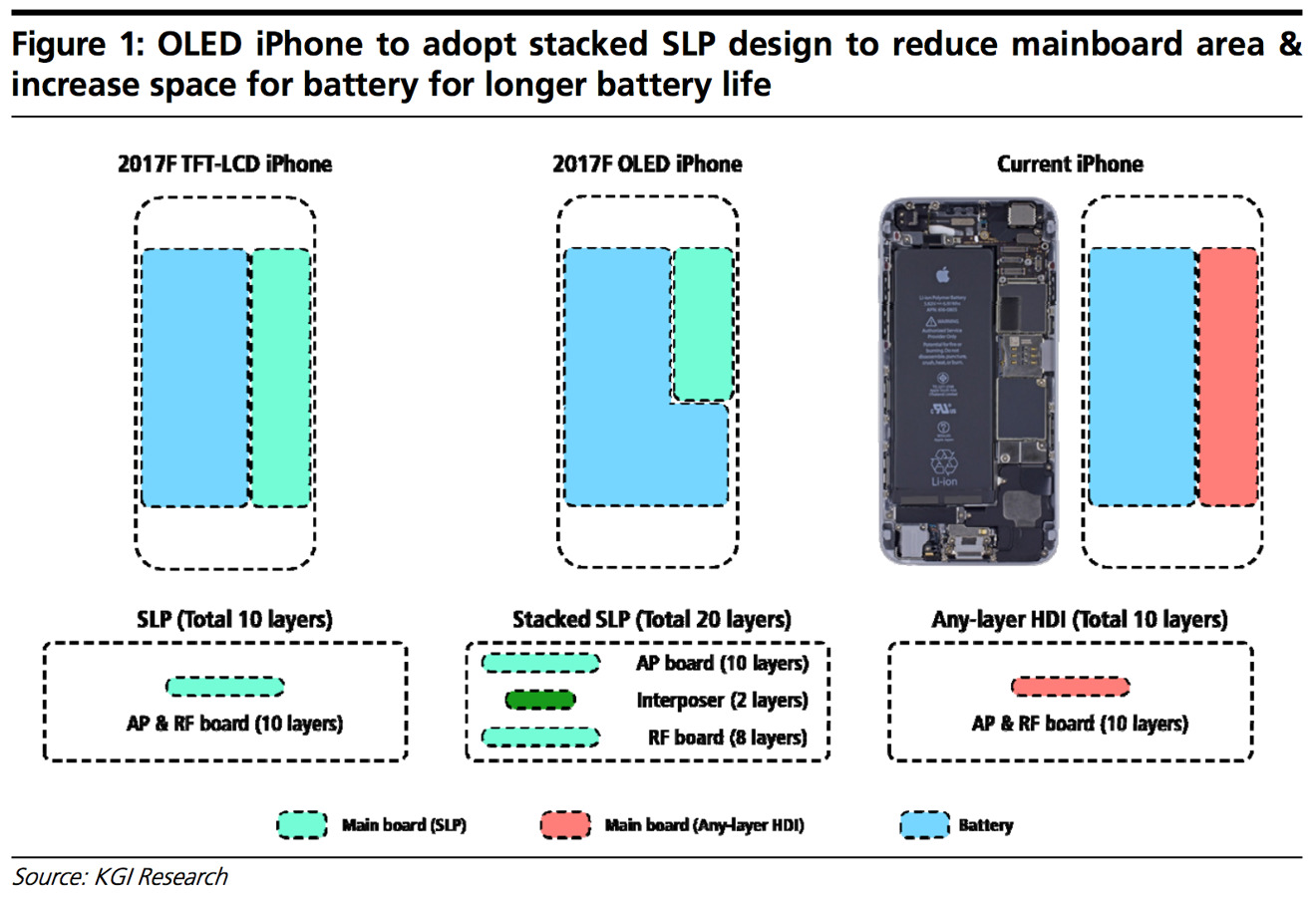 Like the smaller mainboard, OLED is more efficient too, consuming less power in some use cases thanks to the absence of a backlight. While an entire LCD screen requires backlighting, OLED pixels are individually lit, saving space and also not using energy for "black," or unlit, pixels.
Shrinking the components within smartphones has been a necessary step for years, because battery technology itself has not improved in significant ways. Chips and other parts continue to get smaller and more power efficient, paving the way for more space for batteries.
Apple is said to be planning to take advantage of expanded space within the "iPhone 8" with an entirely new 2-cell, L-shaped battery design. According to Kuo, this new battery design will also allow for faster charging speeds.
Slower draining, quicker (and easier) charging
Apple's rumored well-rounded plan for improving battery life is also said to include faster charging, giving users the ability to top off their iPhone in less time plugged in. Specifically, it's expected that Apple will accomplish this via USB Type-C Power Delivery issued over a Lightning cable.
Combined with the 2-cell, L-shaped battery pack design, Apple could make the "iPhone 8" battery replenish faster than any model before it.
Beyond faster wired charging, it's also rumored that this year's flagship iPhone will introduce contact-based wireless charging. Less about speed and more about convenience, wireless charging would allow users the option to juice their device by simply placing it on a compatible charging pad.
How good can it get?
Prospective "iPhone 8" buyers shouldn't expect anything crazy — most users will probably still end up charging their handset at least every night. It will take a major shakeup to current battery technology to achieve considerable gains in any mobile device.
Still, Apple continues to make incremental gains in battery life, and this year's handset should be no different.
Apple's current battery life king in the iPhone lineup is the iPhone 7 Plus, which boasts up to 13 hours of internet use on LTE, or up to 15 hours on Wi-Fi. Talk time is rated at 21 hours.
According to Kuo, user should expect numbers comparable to, if not better than, those estimates when the "iPhone 8" arrives. And even more time would be saved by quick charging over USB.