Apple investing in chemical deposition gear suitable for iPhone OLED screen production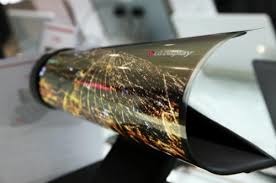 A report from the supply chain suggests that Apple is investing in equipment to assist in supplying OLED screens to the "iPhone 8" and beyond, but who will run the gear and for what purpose is not known.
According to reports collated by ET News, Apple has purchased chemical vapor deposition (CVD) machines from Sunic Systems in Korea. While the report claims that Apple is "eagerly developing" its own OLED technology and is purchasing that equipment for itself to accomplish that goal, that seems improbable as Apple has never built its own screens for any device it has ever made.
The dominant OLED manufacturing equipment supplier is Japan's Canon Tokki. Both Samsung and LG Display purchase hardware from the Japanese manufacturer.
Chemical vapor deposition exposes a substrate material to a volatile "precursor." The combination of the two materials causes a chemical reaction which creates the desired material.
OLED screen fabrication isn't the only use for CVD equipment. The gear with different materials can be used for creating integrated circuits and photovoltaic equipment. Additionally, other uses of the gear include deposition of nitrides on a metal for wear resistance, or water resistance.
CVD can also be used for minute structural parts not easily made by milling or casting. Other uses include optical fiber construction, and complex composite material fabrication at volume.
It takes some time for the production lines to develop OLED screens. If the report is accurate, and the machines are intended for OLED screen production, any output wouldn't be available in time for the fall launch of the "iPhone 8" and are likely intended for future production — if they are going to be used for screens at all.