Qualcomm says tech group 'misdirecting' ITC, maintains complaint against Apple is over IP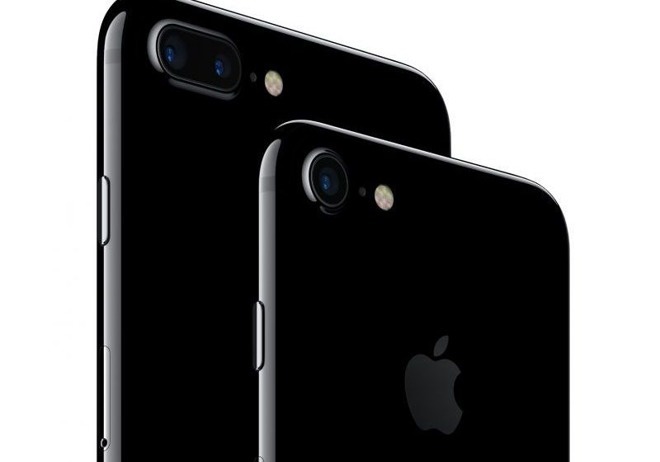 Qualcomm on Monday responded to a letter filed in opposition to a bid to bar import of Apple iPhone models not using its modem chips, accusing a tech lobbying group of conducting a "coordinated effort aimed at misdirecting" trade regulators.
Last week, the Computer & Communications Industry Association, which represents companies like Amazon, Facebook, Google, Intel, Microsoft and Samsung, lodged a formal letter with the U.S. International Trade Commission saying Qualcomm's proposed import ban on foreign-assembled iPhones using Intel chips would cause "significant shocks to supply" for the wider smartphone market.
On Friday, Intel filed a standalone declaration in support of Apple, asserting that Qualcomm maintains a monopoly over the chip market through "anticompetitive practices — not through the merits of its products or the strength of its innovation."
Qualcomm hit back with its own filing today, saying its bid for an exclusion order targets underlying patented technology, not Intel chips, reports Reuters. The company goes on to say that the proposed ban would not hurt competition.
"Apple can purchase and utilize any LTE modem it chooses so long as it does not infringe Qualcomm's asserted patents," Qualcomm wrote in its ITC filing.
The firm noted a number of component makers supply the smartphone industry with modems, including MediaTek, Samsung, Marvell, Leadcore, Spreadtrum and HiSilicon.
When reached for comment, Apple reasserted claims made in its lawsuit against Qualcomm, saying the chipmaker supplies Apple "with a single connectivity component, but for years have been demanding a percentage of the total cost of our products — effectively taxing Apple's innovation."
Earlier this month, Qualcomm lodged an ITC complaint requesting an import and domestic sales ban on iPhone and iPad models produced outside of the U.S. More specifically, the chipmaker seeks an exclusion order that applies only to handsets that implement wireless modems made by Intel. Apple first began sourcing Intel modems with the iPhone 7 last year.
The kerfuffle began in January when Apple sued Qualcomm for allegedly "abusing its 'monopoly power'" to demand higher than normal royalties and force chip buyers to sign patent licensing agreements. Apple also claims Qualcomm withheld almost $1 billion in promised rebates after the tech giant willingly participated in a South Korean antitrust probe.
Qualcomm in a countersuit filed in April claimed Apple's litigation is a ploy to garner favorable licensing fees. The firm followed up with another suit in May seeking a court order to force Apple suppliers to pay owed royalties.
Last week, four Apple contract manufacturers — Foxconn, Compal, Wistron and Pegatron — with backing from Apple, filed an antitrust suit against Qualcomm claiming violation of two sections of the Sherman Act. A day later, Qualcomm fired back with two patent infringement lawsuits in Germany, both of which leverage IP from the ITC complaint.