Foxconn manufacturing plant in Wisconsin expected to be announced tonight, Apple connection still unknown [u]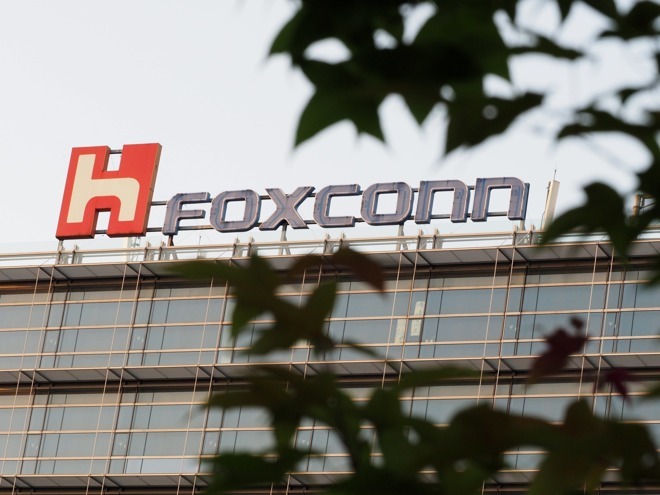 Whether or not Apple products will actually be built there, a new facility from the company's key manufacturing partner, Foxconn, is reportedly in the works for the state of Wisconsin, and set to be announced later this evening.
Citing an unnamed source familiar with the upcoming announcement, CNBC reported on Wednesday that the announcement will be made tonight, with Foxconn representatives being joined by President Donald Trump and Governor Scott Walker.
Still unclear is Apple's role in the matter. Trump, on Tuesday, said that Apple itself plans to bring three manufacturing plants to the U.S., but the off-the-cuff remarks were likely oversimplified, as Apple doesn't directly handle manufacturing or assembly of the majority of its devices. Instead, Foxconn is the iPhone maker's primary assembly partner.
But Foxconn is a major corporation, assembling electronics for a wide swatch of device makers beyond Apple, including the likes of Microsoft, Google, HP, Amazon, Sony and many more.
Wednesday's report gave no indication that Apple products specifically will be manufactured at the plant, but did identify Foxconn as an Apple supplier. It was also said that Rep. Paul Ryan, the speaker of the U.S. House of Representatives, will take part in the presentation.
Plans appear to be in the early stages, as no final location has been chosen, though "southeast Wisconsin" was said to be "under consideration."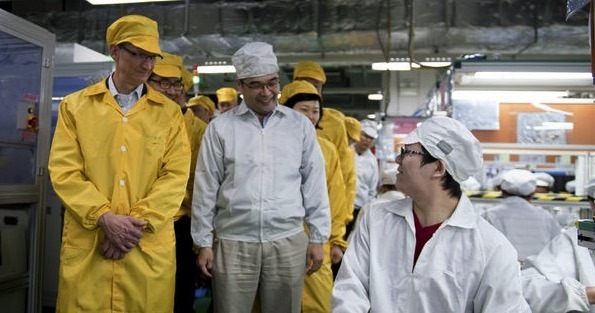 Rumors have continued to crop up throughout the week that Foxconn, not Apple, will make an announcement about building devices in America. However, some reports have suggested the Wisconsin facility will be used to build display panels for large-format televisions — a market that does not currently apply to Apple. Despite longstanding rumors, Apple is not expected to enter the television market.
However, it's possible that a potential Apple partnership could stem from another Foxconn facility, based on Trump's remarks that three "big, big, big" plants are in the works. Another rumored location is Detroit.
Apple Chief Executive Cook has long said that he would like for Apple products to be made in America, but doing so presents a number of issues, both financial and logistical. Some key parts for Apple products are made in the U.S., including A-series chips for the iPhone and iPad, but final assembly responsibility falls to tool and die makers overseas, particularly in China, as there are not many workers specialized in those skills stateside.
Still, it's highly unlikely that Apple's most popular product — the iPhone — would be assembled in America in large quantities, given that most component suppliers are located overseas. Better candidates would include certain low-volume Mac models, or perhaps the company's forthcoming HomePod speaker.
Update: As expected, Foxconn CEO Terry Gou has announced plans to build an LCD manufacturing plant in Wisconsin. Accompanied by U.S. President Donald Trump and Wisconsin Governor Scott Walker, Gou at the event said his company intends to spend $10 billion over the next three years on the 20,000-square-foot facility, creating 3,000 jobs. The LCDs will initially be produced for Foxconn subsidiary and Apple supplier Sharp.
Note: Due to the political nature of this story, comments have been disabled. Readers are free to discuss the matter on our "Political Outsider" forums.