Apple leads brick-and-mortar retail with $5,546 in sales per square foot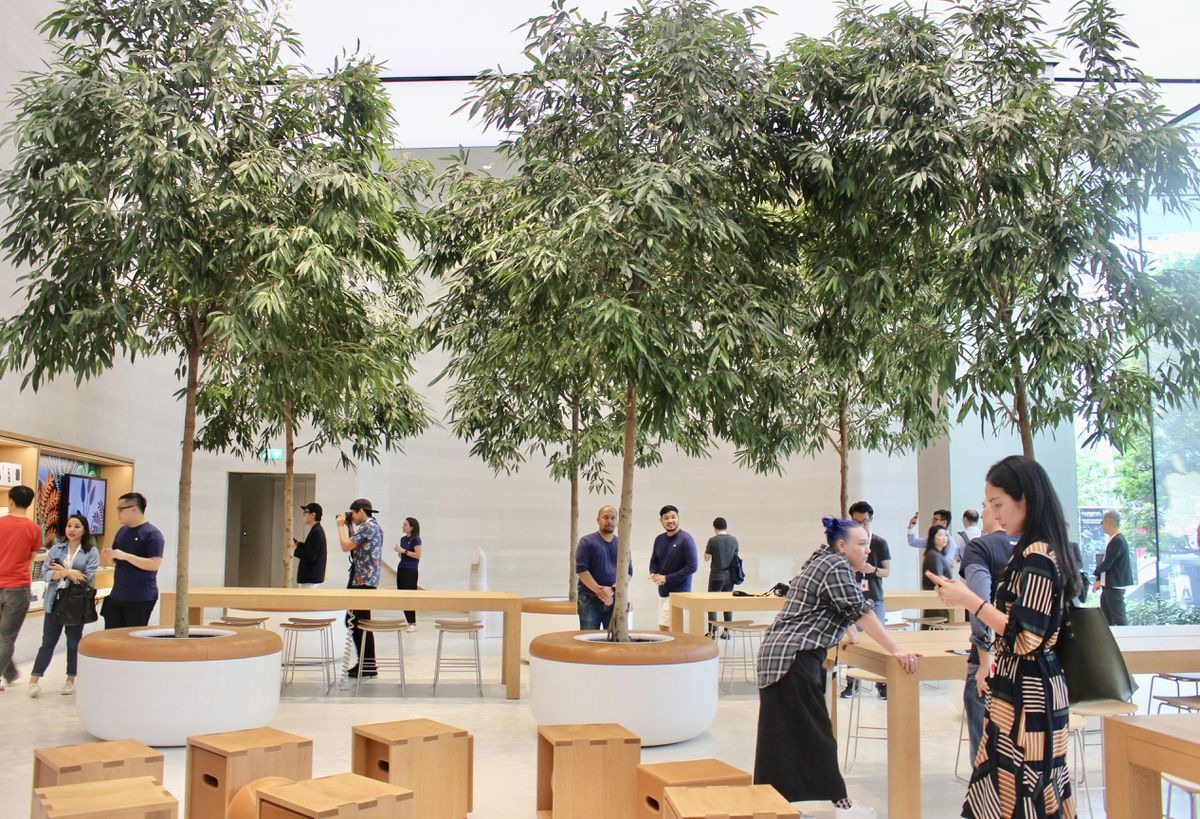 Apple remains one of the most successful brick-and-mortar retailers in the world with sales of $5,546 per square foot, according to recent research.
By comparison, the leading food service retailer, Reis & Ivy, has $3,970 per square foot, while gas/convenience chain Murphy USA has $3,721, eMarketer noted. Even the top jeweler, Tiffany & Co., is sitting at $2,951.
Apple has nearly 500 stores worldwide, with some of its bigger locations — like Union Square in San Francisco — taking up multiple floors. Its per-foot performance is likely due to a combination of online and offline sales, plus the value of its electronics. An iPhone 7 starts at $649, and most Macs cost well over $1,000.
Apple has achieved higher rates in the past, such as in 2011, when it reached an estimated $5,600. The dip may be linked to an overall decline in physical retail, as CoStar research suggests the average take has fallen from $375 in the early 2000s to $325.
One of Apple's next stores will be located inside Washington, D.C.'s Carnegie Library, taking up a sizable 63,000 square feet once renovations and general construction are complete.