Wall Street expects Apple's 'iPhone 8' to launch as soon as September based on quarterly guidance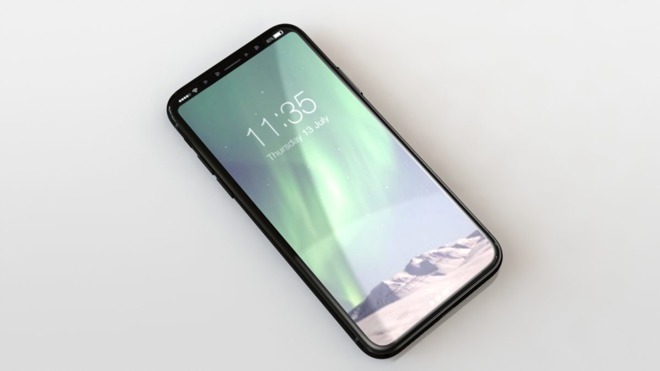 AppleInsider may earn an affiliate commission on purchases made through links on our site.
Apple's forecast for its next fiscal quarter was particularly strong, leading market watchers to believe that, in addition to the next-gen "iPhone 7s," the much anticipated "iPhone 8" could be on sale at the tail end of the September quarter in limited quantities, or at the very least in early October.
AAPL price targets were increased at RBC, Guggenheim, J.P. Morgan, UBS, Rosenblatt Securities, and Wells Fargo.
The company's $45.4 billion in revenue on sales of 41 million was strong, and exceeded market expectations. However, it was Apple's guidance for the fiscal 2017 fourth quarter that had Wall Street buzzing.
Specifically, Apple expects revenue between $49 billion and $52 billion next quarter, which would be up from the $46.9 billion in revenue Apple took in in 2016, and approaching the $51.5 billion in revenue the company earned in the September 2015 quarter.
Gross margins next quarter are expected to take a hit, as is typical with a new iPhone launch, but only slightly, falling to between 37.5 and 38 percent.
In reaction to the quarter, Wall Street analysts offered their responses and adjusted price targets accordingly. AppleInsider offers a glimpse at some of the highlights.
RBC
While analyst Amit Daryanani was pleased with Apple's June quarter results, to him the "material surprise" was the September quarter guidance. In his view, the guidance "effectively implies no iPhone launch delay," despite numerous rumors to the contrary.
The September quarter guidance indicates 12 percent sequential growth, versus a five-year average growth of 7 percent, and five-year average guidance growth of 3 percent.
To Daryanani, this implies that this fall's iPhone launch will be "much more material," either due to higher volumes or higher average selling prices.
The analyst continues to believe that Apple will be the first company in history to reach a $1 trillion market cap. Accordingly, he has increased his price target on shares of AAPL from $168 to $176.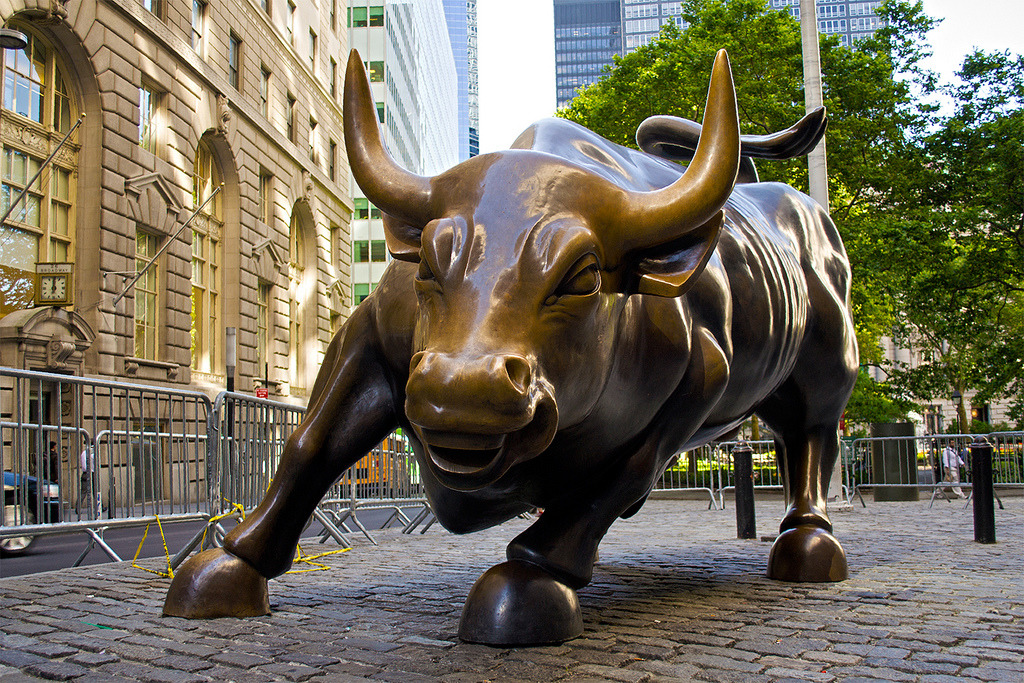 Guggenheim
Apple's September quarter guidance was much further above what many investors feared, analyst Rob Cihra said, given rumors of production issues with the flagship "iPhone 8."
To him, the guidance implies that at least the refreshed "iPhone 7s" and "iPhone 7s Plus" will launch in the quarter. But he also sees potential for some initial "iPhone 8" sales during the three-month span, helping to assuage concerns that the handset could be delayed from a typical Apple launch to as late as November.
Expectations for the flagship handset, sometimes colloquially referred to as an "iPhone Pro," are extremely high. Cihra believes Apple is setting up for its biggest iPhone cycle in three years, driven by pent-up demand and a multi-year roll-out of OLED displays across iPhone models.
Guggenheim has increased its price target on shares of AAPL from $180 to $190, and maintained a "buy" rating for investors.
J.P. Morgan
Also increasing his price target was analyst Rod Hall, from $165 to $176. He, too, was encouraged by Apple's September quarter guidance, where he expects the "iPhone 7s" series will "ship normally."
Still in question is the "iPhone 8" debut," which Hall believes is "more likely to impact December quarter numbers."
"We believe the investment story runs through 2018 as pent up demand for a refreshed iPhone portfolio drives volumes for an extended period," Hall said. "We also believe this could be a critical iPad turning point as iOS 11 makes the product a viable laptop replacement."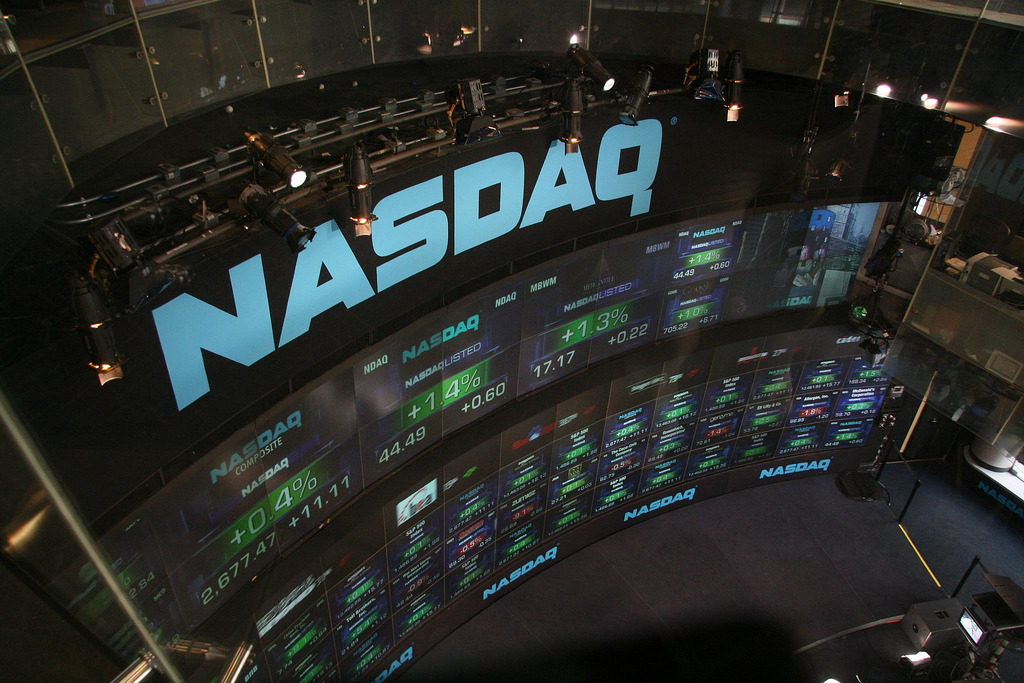 UBS
Analyst Steven Milunovich has increased his AAPL price target from $170 to $180, calling the investment "a franchise and not just a product cycle play."
To him, the September quarter guidance suggests that while the "iPhone 7s" and "iPhone 7s Plus" will debut during the quarter, Apple will simply begin ramping up production of the "iPhone 8" during the frame.
He expects the "iPhone 8" will be announced in September, and that Apple will fill the channel with some units in preparation for a launch soon after.
"We doubt the OLED model will be available, but our sources suggest a quick ramp in the December period," Milunovich said, suggesting that the "iPhone 8" could launch in early October.
Prior to Apple's guidance, investors expected that revenue projections would be in the mid-$40-billion range if the "iPhone 8" does not launch in the September quarter. As a result, investors now believe that, at the very least, production of the handset will begin in earnest before the quarter is out.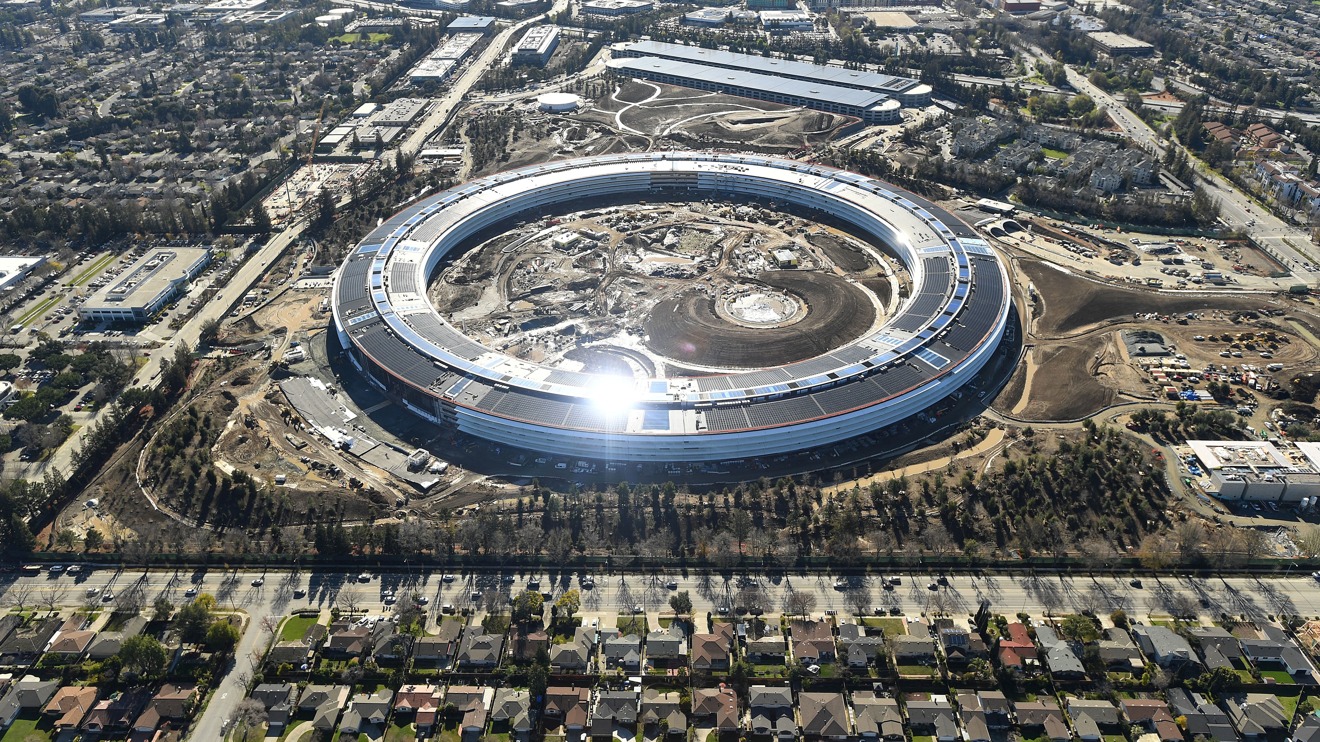 Rosenblatt Securities and Wells Fargo
"The iPhone 7s production ramp is on schedule," Rosenblatt analyst Jun Zhang said. "We believe that iPhone 8 production could start in the latter part of September."
As before, the analyst remains ho-hum on Apple stock, standing out from peers with a "neutral" rating and a new, higher $150 price target. That's the same target shared by Wells Fargo analyst Maynard Um, who also increased his estimates following Apple's earnings.
Like Zhang, Um isn't optimistic on AAPL, maintaining a "market perform" rating. In his view, shares of the company have built-in high expectations, which presents some volatility risk.
Shares of AAPL surged more than 5 percent in midday trading on Wednesday, as the market responded warmly to Apple's June quarter outperformance and strong September quarter guidance. With shares trading close to $158, the price targets from both Rosenblatt Securities and Wells Fargo would suggest Apple's stock will lose value over the next 12 months — an outlook that stands in opposition to most other analysts.