Facebook unveils 'Watch' platform with live video and exclusive shows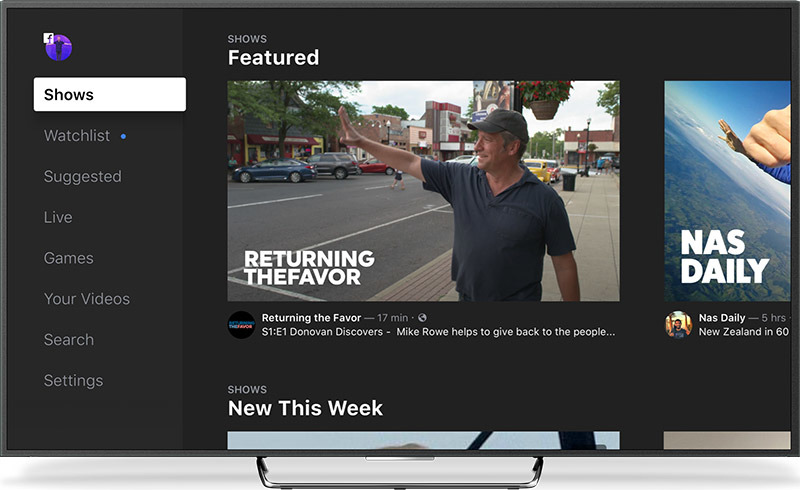 AppleInsider is supported by its audience and may earn commission as an Amazon Associate and affiliate partner on qualifying purchases. These affiliate partnerships do not influence our editorial content.
Social networking giant Facebook on Wednesday announced its first step into digital video with the forthcoming launch of Watch, a new cross-platform service that provides users access to live and recorded episodic content.
Available on mobile, desktop and streaming TV apps, Watch will feature a sampling of shows from established production companies, popular web properties and Facebook-funded projects, the company said.
Like other streaming services, Watch features curated content in the form of what Facebook is calling the Watchlist. Personalized to specific user tastes, the Watchlist boosts discovery by surfacing shows Facebook friends and communities are watching.
For example, the video service breaks out shows into sections, including "Most Talked About," "What's Making People Laugh" and "What Friends Are Watching."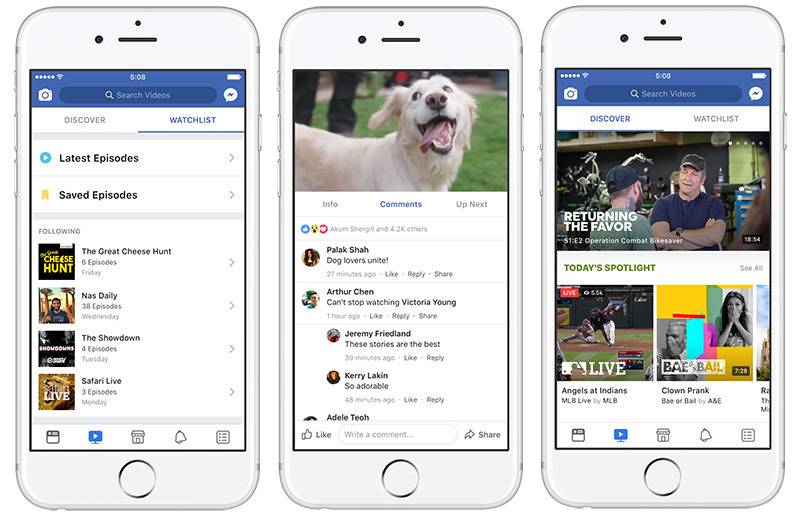 Similar to other live-streaming services presented by YouTube and Twitch, Facebook is promoting user engagement in Watch with a dedicated commenting system. With comments, not only can users interact with each other during or in relation to an episode, but creators can also respond to questions and feedback during live broadcasts.
Watch already has a few shows lined up, including programming from Nas Daily, baseball games from Major League Baseball, a live show featuring New York Times bestselling author Gabby Bernstein and Tastemade's "Kitchen Little."
The platform will also be host to Facebook's first efforts in video content creation, meaning the firm is now in competition with the likes of Netflix, YouTube and Apple Music.
The first property is a series called "Returning the Favor" featuring Mike Rowe, best known for hosting The Discovery Channel's "Dirty Jobs" and narrating a range of popular shows including "The Deadliest Catch," "American Chopper," "Wicked Tuna" and more. For Facebook, Rowe "finds people doing something extraordinary for their community, tells the world about it, and in turn does something extraordinary for them." Integrating viewer participation, candidates for "Returning the Favor" are nominated by Rowe's Facebook fans.
Watch will see a limited release in the U.S., with wider availability to follow over the next few weeks.