Apple says more Smart Connector products for iPad Pro are coming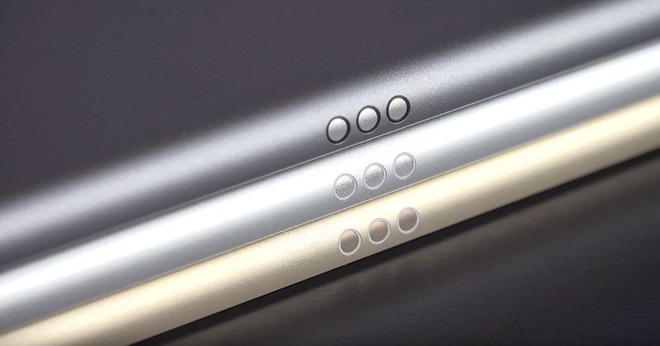 AppleInsider is supported by its audience and may earn commission as an Amazon Associate and affiliate partner on qualifying purchases. These affiliate partnerships do not influence our editorial content.
A recent conversation with manufacturers mostly points the finger at Apple for slow rollout of Smart Connector peripherals, but Apple itself says that vendors have products in the pipeline using the technology.
FastCompany recently spoke with Incipio, Brydge, Zagg, and other vendors to get to the bottom of the paucity of Smart Connector devices. The picture painted is one of Apple control of the technology potentially leading to slow adoption, and Bluetooth's wide acceptance creating an environment where it's easier to ignore the port than to implement it.
"With an iPad Pro keyboard on the market already, we are evaluating the market's appetite for another iPad Pro keyboard and identifying if there are any gaps that we can fill," Incipio spokesperson Kelly McElroy told FastCompany. "So we are developing with having a point of difference in mind rather than developing to be quick to market."
However, Incipio's Director of Product Development Carlos Del Toro had a different story for FastCompany. Initially, Del Toro said that the company was waiting for testing standards from apple and the testing components weren't available — but backed off those claims and acknowledged that it hadn't finished a product.
"They're very cautious with what they do, and they want to make sure they get it right," Del Toro said. "It's one thing to develop with a partner that is custom, and another thing to develop a platform so that others can use it."
Another unnamed source said that getting components to use the connector took "close to six months" to deliver very expensive components.
Not a perfect port
There may be more to the slow adoption than cost or unavailability of components. Brydge's CEO Nicholas Smith believes that the implementation is problematic, and limiting for accessory vendors.
"The thing with the pogo pin design, in particular with the way that Apple's implemented it on the iPad, is it's incredibly limiting," Smith said to FastCompany. "Looking ahead, there is no reason why the Smart Connector wouldn't be considered for future Brydge products — if the application is right."
Bluetooth isn't under Apple's thumb
Another possibility for the lack of Smart Connector products is that Bluetooth is far better than it was in early incarnations, and battery technology has surpassed early limitations on devices.
"One benefit of the Smart Connector is that it allows users to power their keyboard from the tablet's power supply," Jeff Meek, a senior product manager for Zagg, said to FastCompany. "But where our keyboards have up to a two-year battery life onboard under average use, we don't see power as a significant pain point to solve through the connector."
Apple isn't silent on the matter
Apple uncharacteristically responded to the FastCompany piece. While a specific spokesperson was not named, Apple confirmed that "multiple companies" are in the process of cranking out Smart Connector accessories. No timeline was given, nor were any companies named.
Apple's Smart Connector debuted with the iPad Pro in the fall of 2015. At present, the connector is seen on the entire iPad Pro line, including the new 10.5-inch iPad Pro. It has yet to debut on the iPhone, despite being rumored for inclusion in the iPhone 7.
The only peripherals for it at present are made by Apple itself, or Logitech.