Apple gets further toehold in big business with iOS-focused Accenture enterprise partnership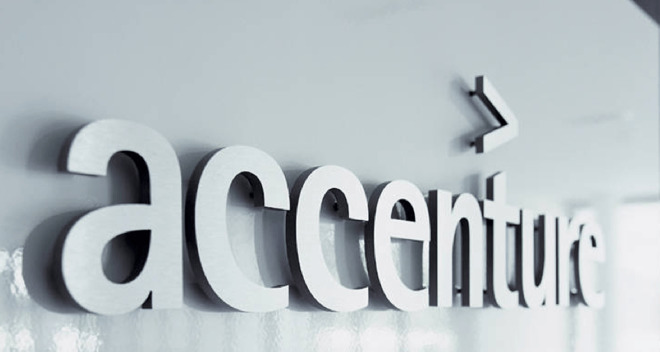 AppleInsider may earn an affiliate commission on purchases made through links on our site.
Apple and business services company Accenture are teaming up, in an effort to enhance business software offerings, and to ease migrations away from legacy technologies to modern iOS implementations.
The partnership between the two companies was announced on Wednesday, and is similar to deals the iPhone manufacturer has in place with IBM and Deloitte. Services offered will be tight integration into "Internet of things" for clients, as well as further development of tools created by Apple partners Cisco and SAP.
Potentially very important for Apple's sales volume and market share, a stated goal of the partnership is also to enhance migration services to allow clients to quickly and easily transfer so-called "legacy" applications and data to modern iOS apps.
"Starting 10 years ago with iPhone, and then with iPad, Apple has been transforming how work gets done, yet we believe that businesses have only just begun to scratch the surface of what they can do with our products," said Tim Cook, Apple's CEO. "Both Apple and Accenture are leaders in building incredible user experiences and together we can continue to truly modernize how businesses work through amazing solutions that take advantage of the incredible capabilities of Apple's technologies."
Accenture already has a dedicated iOS practice. Going forward, the group will "co-locate with experts from Apple" in select locations across the globe. As of yet, no specific areas have been named, but Accenture has massive developer efforts in India and the Philippines.
"Based on our experience in developing mobile apps, we believe that iOS is the superior mobile platform for businesses and are excited to be partnering with Apple," added Accenture's Chairman and Chief Executive Pierre Naterme. "By combining Accenture's vast digital capabilities and industry expertise with Apple's market leadership in creating products that delight customers, we are in a perfect position to help our clients transform the way they work."
Accenture has roots back to 1950, and was born in its current form in 1989 with a tumultuous split from Arthur Anderson. The company has more than 390,000 employees spanning the globe, and sits on the Fortune Global 500.
It is hard to glean any future intent from the deal with Accenture, as the latter has many initiatives going on that have been said to be of interest to Apple.
At present the firm is the lead contractor for healthcare.gov, as well as one of the three partners on a Department of Defense contract for digital medical records. Additionally, the company services 94 of the Fortune Global 100 companies, and three-quarters of the Fortune Global 500.