Toshiba chip business sale process continues, with Apple-backed Bain Capital offering $17.4 billion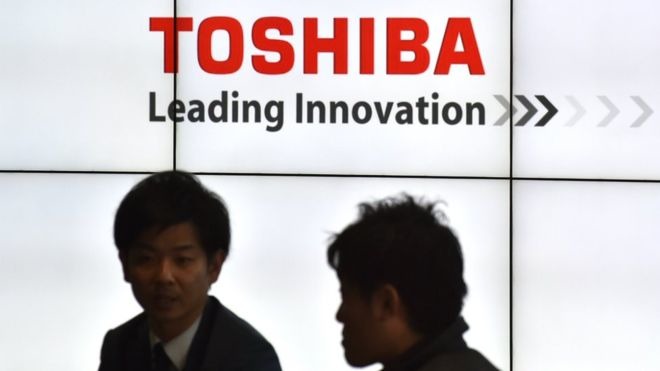 In a last-minute effort to secure Toshiba's chip manufacturing business before another deadline passes, Bain Capital in conjunction with Apple has reportedly placed a bid of $18.2 billion.
A report on Wednesday by Reuters cited sources familiar with the negotiation are claiming that Bain and South Korean chipmaker SK Hynix will dole out more than half of the new deal between themselves, with Apple spending $3.6 billion. Japanese banks will reportedly pick up the slack.
Japanese broadcasters claim that Toshiba won't be shut out of management of the chip foundry. Both Bain and Toshiba are said to hold 46 percent of the unit, should the deal be accepted.
The group backed by Western Digital has allegedly made an offer for the chip unit in excess of $17.4 billion — making the Bain and Apple deal notably better for the parent company. A Western Digital deal is expected to be announced at some point on Thursday.
Toshiba's memory unit is up for sale in an attempt to cover billions in losses from its bankrupt U.S. nuclear division, Westinghouse. The Westinghouse failures in the U.S. are attributed to a declining political appetite for nuclear power, fewer maintenance demands as a result of power plants destined for closure and a shrinking Navy fleet, and management failures.
Toshiba missed a June 28 deadline that it imposed upon itself to announce a deal for the chip business. Toshiba is still said to be opposed to giving non-Japanese companies any equity or management influence, since the Japanese government is aiming to keep Toshiba's memory unit under local control, and important technology away from foreign firms.
Bain's deal is reportedly only valid if arbitration and lawsuits with Western Digital are settled or dropped.
Current suitor Western Digital fought with Toshiba over a factory run as a joint venture, and the potential of trade secrets escaping to competitors as a result of a sale. Lawsuits were exchanged between Toshiba and Western Digital with Toshiba accusing Western Digital of interfering with the sale process, and the latter complaining about the process involving illicit distribution of company secrets.
In late June, Toshiba launched a $1.07 billion lawsuit against Western Digital, trying to keep the chip unit sale on track. It also began blocking access to information in the joint venture, charging that Western Digital staff gained improper access to proprietary data.