Time uses iPhone to shoot magazine covers for 'Firsts' documentary series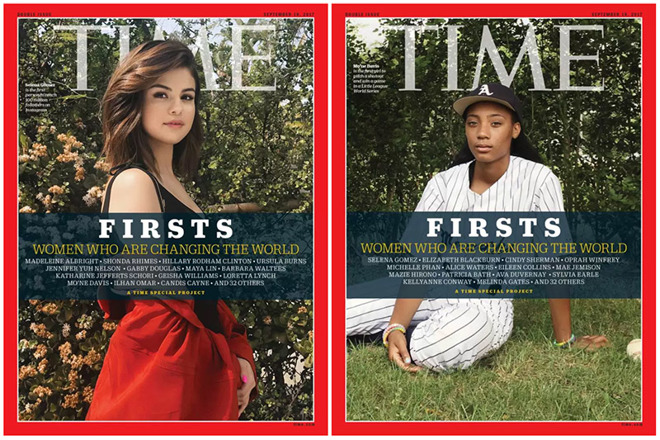 Time Magazine selected iPhone as its photography tool of choice for the upcoming "Firsts: Women Who Are Changing The World," a multi-platform documentary magazine series and companion book featuring influential women.
As detailed by Kira Pollack, Director of Photography and Visual Enterprise at Time, the magazine contracted Brazilian photographer Luisa Dörr to shoot the spread with her iPhone. With work showcasing her native Brazil, Dörr was discovered through her Instagram feed, the bio portion of which reads, "All photos made with the iPhone."
Pollack invited the photographer to apply her unique talent to Time's ambitious documentary series. Armed only with an iPhone and minimal field equipment, like a bounce reflector, Dörr traveled the U.S. to photograph her vision of some of the most influential women alive.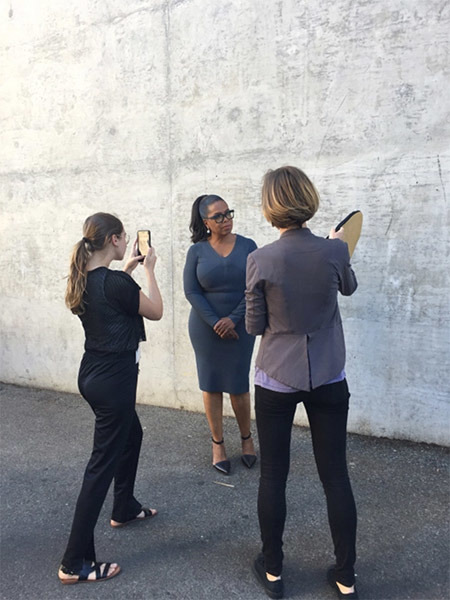 Over the course of the year-long project, Drr used personal iPhones to capture portraits of 46 subjects including Hillary Rodham Clinton, Oprah Winfrey, Janet Yellen, Selena Gomez, Serena Williams, Melinda Gates, Cindy Sherman and other notable names. An iPhone 5 captured the first images in the series, shots of GM CEO Mary Barra, before Drr moved on to an iPhone 6, 6s Plus and finally iPhone 7.
In an interview, Dörr explains that because iPhone is always in her pocket, it lets her capture great pictures anywhere, anytime. The alternative is lugging around bulky professional camera equipment. Further, shooting with an iPhone puts subjects at ease as the process is less intrusive, Dörr says.
"I like the simplicity of how these pictures are made. But the best part is that as a photographer, you feel extremely light and free. It is almost as if I can make pictures with my hand," Dörr said. "There's no noise, gadgets, tools or plugs— just the subject and myself."
The women featured in "Firsts," many of whom are no stranger to photo shoots, were surprised that Time chose a relatively young photographer bearing little more than an iPhone, but the results speak volumes. For the "Firsts" series, most shoots took about five to ten minutes, with the shortest coming in at around two minutes.
Apple's smartphones are often used in professional photo shoots. In the past, magazines like Vogue and Sports Illustrated, the latter being a Time publication, have opted to use iPhone to gain a unique perspective on their subject.