Watch: How to get an iPhone 8 on launch day through the iPhone Upgrade Program
By AppleInsider Staff
Thursday, September 14, 2017, 12:08 am PT (03:08 am ET)
Want to get your hands on an iPhone 8 or 8 Plus on launch day? AppleInsider walks through the steps iPhone Upgrade Program members need to take before preorders go live this Friday.



For reviews, news, tips, features and more, subscribe to AppleInsider on YouTube.



Today's Headlines
No news headlines yet today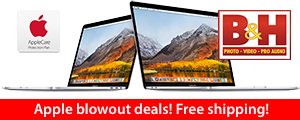 Lowest Prices Anywhere!