All 2018 iPhones likely to adopt Face ID biometrics, TrueDepth camera if consumer response is positive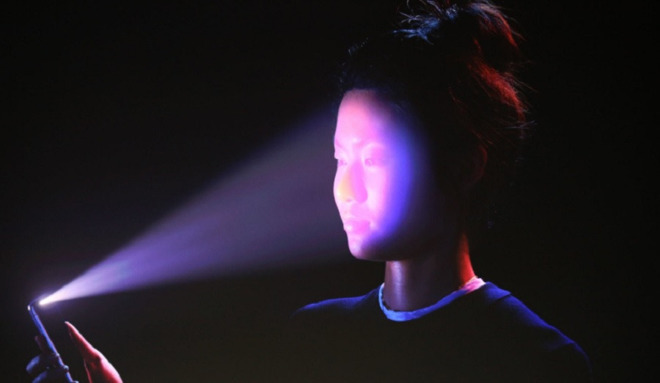 With the launch of Face ID on iPhone X, and the subsequent removal of Touch ID, users are wondering whether Apple's legacy fingerprint biometric solution is dead in the water. According to one analyst, that answer depends as much on the public reception of the new facial recognition system as it does technical hurdles involving an under-screen Touch ID system.
KGI analyst Ming-Chi Kuo in a note to investors seen by AppleInsider says Apple is likely to ditch Touch ID altogether, so long as Face ID presents a positive experience for consumers.
"In our view, TrueDepth camera could create many innovative applications, Face ID being the most important of them," Kuo writes. "If Face ID is well received by consumers after the launch of iPhone X, we believe it is more likely that 2018 all-new models will adopt TrueDepth camera and support Face ID."
While iPhone X has yet to make its way into the hot hands of eager early adopters, Face ID is already catching flak by the media.
During Apple's first public demonstration of iPhone X last Tuesday, executive Craig Federighi was forced to move to a backup model after a first unit seemingly failed to unlock as planned. After looking at the device's TrueDepth camera and swiping up, both requirements for Apple's face-based authentication method, Federighi was met with an onscreen alert saying "Your passcode is required to enable Face ID." As a result, some in the media — gleefully — reported the incident as Face ID's first failure.
Apple quickly responded to those claims, saying in a statement that employees inadvertently triggered Face ID during pre-show setup. Due to repeated failed attempts, the iPhone X in question defaulted to passcode, as per Apple's security protocol.
Public perception is one of two key factors presented by Kuo, the other being technical issues Apple must address in creating a Touch ID system capable of working beneath an iPhone or iPad's display. The company was rumored to be developing sub-display fingerprint recognition systems for iPhone X, but hit snags along the way.
Industry rumblings as late as this summer suggested Apple was grappling with a decision to nix Touch ID on iPhone X just months before the handset's unveiling. A report last week, however, refutes those claims, saying the company had been developing Face ID as a complete Touch ID replacement for more than a year.
As noted by Kuo in today's note, Apple is in a uniquely difficult position when it comes to embedding fingerprint reader technology in its handset display stack. Modern iPhones feature 3D Touch technology, current iterations of which integrate a rigid metal conductive plate as part of a layered sensor design. The sandwich of internal structures is not conducive for fingerprint scanning, at least not with state-of-the-art technology.
While other smartphone manufacturers might be able to readily integrate an embedded fingerprint biometric solution in their products, Apple must find a way to make similar technology work through the 3D Touch stack. Earlier this year, Kuo predicted Apple would adopt a new thin film sensor for its OLED iPhone, potentially opening the door to an integrated Touch ID module. Whether that technology made its way into iPhone X is at this point unknown.
Even if the company decides to maintain Touch ID on certain models, Kuo believes the under-screen solution would only be adapted to devices with high screen-to-body ratios. The iPhone X form factor, for example, would be a prime candidate for inclusion.
"If Face ID fails to impress consumers, Apple may turn its focus to the development of under-display solution," Kuo says. "However, even if that happens, Apple will still have to find ways to overcome the aforementioned technical issue."
Kuo sees Apple's push toward Face ID driving adoption of similar technology by Android handset makers, in which case component suppliers associated with facial recognition systems will see a high-growth period for the next three to five years.