Watch: The best tvOS games for Apple TV 4K
By AppleInsider Staff
Saturday, October 07, 2017, 10:29 am PT (01:29 pm ET)
Equipped with Apple's A10X Fusion chip, the new Apple TV 4K packs some serious processing power, transforming the set-top streaming box into a decent gaming platform. We sifted through the tvOS App Store to find the best free games that show off the new device's capabilities.




Our top 15 game picks for tvOS:



For reviews, news, tips, features and more, subscribe to AppleInsider on YouTube.
Today's Headlines
No news headlines yet today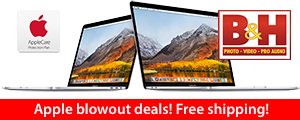 Lowest Prices Anywhere!